In Boston for Spring Break? Here's What to Do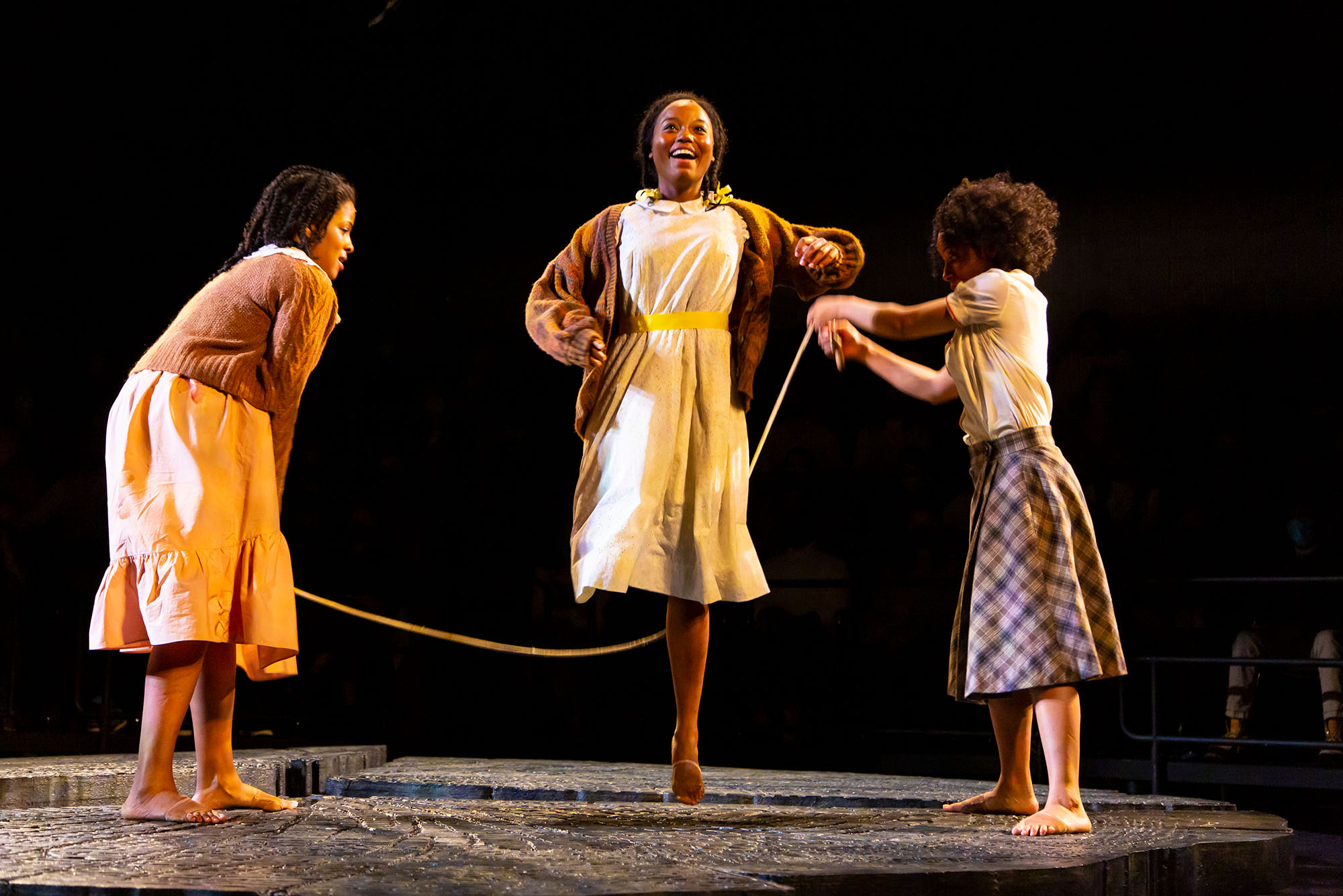 Things-to-do
In Boston for Spring Break? Here's What to Do
There is something for everyone, from art museums to concerts to sporting events
Spring Break is here, and the weather is—slowly but surely—warming up. If you're staying in Boston during the week off from classes and schoolwork, check out our list of events to make the most of it. There is something for everyone, from new exhibitions at art museums to athletic events to one of BU's favorite bands coming to town.
Museums
Afrofuturist artist Lauren Halsey creates banners that juxtapose work from the ancient cultures of Nubia and Egypt with modern symbols, signs, and images, inspired by growing up in South Central Los Angeles. Halsey's banners are what she calls "fantastical cartographies," which provide a map of "the African continent to the contemporary Black and African-American diasporas in the United States," according to the MFA website. Tickets to the exhibition are free with general admission.
The Banner Project is at the Museum of Fine Arts, 465 Huntington Ave., Boston, through May 29. The museum is open Tuesday to Saturday from 11 am to 5 pm. The MFA is free for BU students, faculty, and staff with a valid BU ID. Otherwise, general admission is $25 for adults, $10 for youth ages 7-17, and free for children 6 and under.
One of Boston's best known art museums, the Isabella Stewart Gardner Museum has a famous soaring courtyard teeming with lush plants, making it a great place to enjoy the slowly warming weather. The museum's art collection consists of more than 7,500 paintings, sculptures, tapestries, and decorative arts from countries all over the world, as well as 1,500 rare books, and 7,000 archival objects spanning centuries.
The Isabella Stewart Gardner Museum, 25 Evans Way, Boston, is open from 11 am to 9 pm on Thursday, 11 am to 5 pm on Friday, and 10 am to 5 pm on Saturday and Sunday. Admission is free for all BU students with a valid BU ID.
The ICA is the place to visit for modern art fans in Boston. In addition to its permanent collection, the museum houses exhibitions that cover every medium imaginable. Chicago-born, Roxbury-residing artist Napoleon Jones-Henderson's exhibition, I Am As I Am—A Man, displays his work with textiles. Mexican artist Raúl de Nieves' exhibition, The Treasure House of Memory, shows his colorful sculptures and narrative paintings. Student tickets cost $10.
The Institute of Contemporary Art, 25 Harbor Shore Dr., Boston, is open from 10 am to 5 pm every day except Thursdays and Fridays, when it is open until 9 pm. Timed tickets are required and advanced reservations are encouraged.
Performances
Indie rock band Hippo Campus is an almost perennial presence on BU's Every School At Once Spotify playlist. Whether you are one of the listeners ensuring their place on the playlist, or you are just curious about the buzz they keep receiving, you can check them out at Fenway's House of Blues this weekend. The tour is in support of the band's latest album, LP3, which was released on February 4. 
Hippo Campus is at the House of Blues, 15 Lansdowne St., Boston, on Sunday, March 6. Doors open at 7 pm and the concert starts at 8 pm. Buy tickets online.
Celebrated playwright and former College of Fine Arts professor Lydia Diamond is bringing her stage adaptation of Toni Morrison's first novel, The Bluest Eye, to Boston's Huntington Theatre. Morrison, a Pulitzer and Nobel Prize winner who died in 2019, wrote The Bluest Eye in 1970. The story centers around Pecola, a Black girl who believes her problems would be solved if she had blue eyes. Director Awoye Timpo opted to have the audience seated around the performers to create a space for "provocation, remembrance, and healing," according to the website.
The Bluest Eye runs at the Huntington Calderwood Pavilion at the Boston Center for the Arts, 527 Tremont St., Boston, through March 26. Tickets can be purchased here.
Sports
Lacrosse Doubleheader on Nickerson Field
The spring sports season continues with two home lacrosse games on Saturday, March 12. The day begins with the women's lacrosse team facing Patriot League rivals Army at noon, while the men play another Patriot League rival, Bucknell, at 4 pm. It will be both teams' first home game in Patriot League action this season.
The Boston University lacrosse teams host Patriot League foes Army and Bucknell on Nickerson Field Saturday, March 12, at noon and 4 pm. Purchase tickets through the Go Terriers website here. 
Boston Bruins Games
The Boston Bruins play three games at TD Garden during spring break, starting with a 7 pm game against the Columbus Blue Jackets on Saturday. The Bruins sit in fourth place in the Atlantic Division of the NHL's Eastern Conference. The homestand continues during the week of Spring Break with games against Western Conference opponents, including the LA Kings and the Arizona Coyotes.
Boston Celtics Games
The Boston Celtics play at home three times over spring break, starting with a matinee at 1 pm on Saturday against NBA superstar Kevin Durant and the Brooklyn Nets. The Celtics also play Luka Dončić's Dallas Mavericks and the Detroit Pistons. The Celtics, led by star forwards Jaylen Brown and Jayson Tatum, sit in sixth place in the NBA's Eastern Conference, putting them on pace to make the playoffs.