Seven Memes That Describe Being a Second-Semester Senior
Just For Fun
Seven Memes That Describe Being a Second-Semester Senior
The senioritis is real
Graduation is right around the corner, and, for many seniors, it's beginning to feel like a slow crawl to the finish line. After four years of hard work and countless papers, senioritis is kicking into full swing, and it can be hard to accept that your time as an undergraduate is coming to an end. To describe this experience, here are seven memes that encapsulate what it's like to be a second-semester senior nearing graduation.
---
1. When profs keep assigning you homework even though you're a senior:
You may not technically be done with school quite yet, but it sure feels like it. You've suddenly found yourself occupied with job applications, apartment hunting, and sorting out everything you need to transition into the next chapter of your life. It's easy for your classwork to become an afterthought when you're trying to figure out what you're going to be doing post-grad.
2. Showing up to your HUB class and realizing you're the only senior there: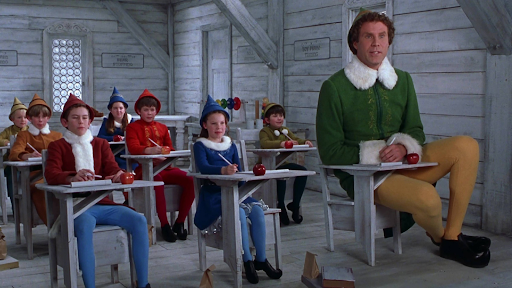 Nothing says procrastination like signing up for that HUB class you've been putting off for almost four years and walking into a classroom full of first-years and sophomores.
3. When people ask what you're doing next year:
The question that every senior gets asked is: "what are your plans for next year?" For some, you can confidently rattle off your well-thought-through plans for your future with a smile. But, for others, you find yourself struggling to find a way to explain the four potential directions you may or may not be going in after graduation.
4. When you start to notice that everyone you pass on your walk to class looks so much younger than you:
You know your time at college is coming to an end when you mistake a pack of first-years on their way to the GSU for a tour group. Did we really look that young when we started college? It's hard to believe, but yes, yes we did.
5. Losing motivation to finish strong:
I'm sure we've all had our moments in the past four years of fantasizing about how easy it would be to give up. The task of getting up and going to your classes can sometimes feel like an impossible burden, but luckily, we made it.
6. Realizing that once you graduate you have to be a real adult:
So how does this work? Do you have to start drinking black coffee and wearing business casual every day now that you're not going to be a college student anymore?
7. The denial of graduating after losing a year of "the college experience" to COVID:
While we are lucky to be able to attend in-person graduation this year, it's hard not to look back and think about what college would have been like without COVID. Coming back to campus a year further along in your academics after an abrupt hiatus from in-person classes and social activities felt surreal, and you may find yourself clinging to the past.
---
In all seriousness, be sure to make the most of these last few weeks on campus. Finish out the year strong, and make those memories before starting your next chapter.