Reading List Fall 2022: New historical fiction about Joan of Arc, a World War II thriller, and the "secret history" of Dungeons & Dragons
Alumni books that caught our eye
Books
Reading List Fall 2022
New historical fiction about Joan of Arc, a World War II thriller, and the "secret history" of Dungeons & Dragons
Build Me A City: Secrets, Lies, and Love in Baron Haussmann's Paris
Nancy Joaquim, 2022
By Nancy Joaquim (CFA'60)
Joaquim's novel weaves intrigue and sorrow as Haussmann takes on the task of redeveloping and modernizing the city in the 1850s.
Classic Baseball: Timeless Tales, Immortal Moments
Rowman & Littlefield, 2022
By John Rosengren (GRS'94)
A collection of articles by award-winning journalists mixes tales about greats like Ty Cobb and Sandy Koufax with amazing but little-known stories from the history of America's pastime.
Deliberately Divided: Inside the Controversial Study of Twins and Triplets Adopted ApartRowman & Littlefield, 2021
By Nancy Segal (CAS'73)

A New York City adoption agency separated orphaned twins and triplets to study the effects—without telling the adoptive parents. Segal's book looks at how it happened and why, and the long-term impact on children and families.
The Diamond EyeHarperCollins, 2022
By Kate Quinn (CFA'04,'06)
Quinn's World War II thriller follows Mila Pavlichenko, an aspiring historian from Kiev who becomes a deadly sniper when the Nazis invade Russia, kicking off a plot that takes her all the way to the White House Rose Garden. Based on a true story.
Girl in IceGallery/Scout Press, 2022
By Erica Ferencik (GRS'89)

A thriller that truly chills. Linguist Val Chesterfield travels to a remote Arctic research station to help a young girl thawed from the ice, in hopes she can help unravel the mysterious death of Val's scientist brother.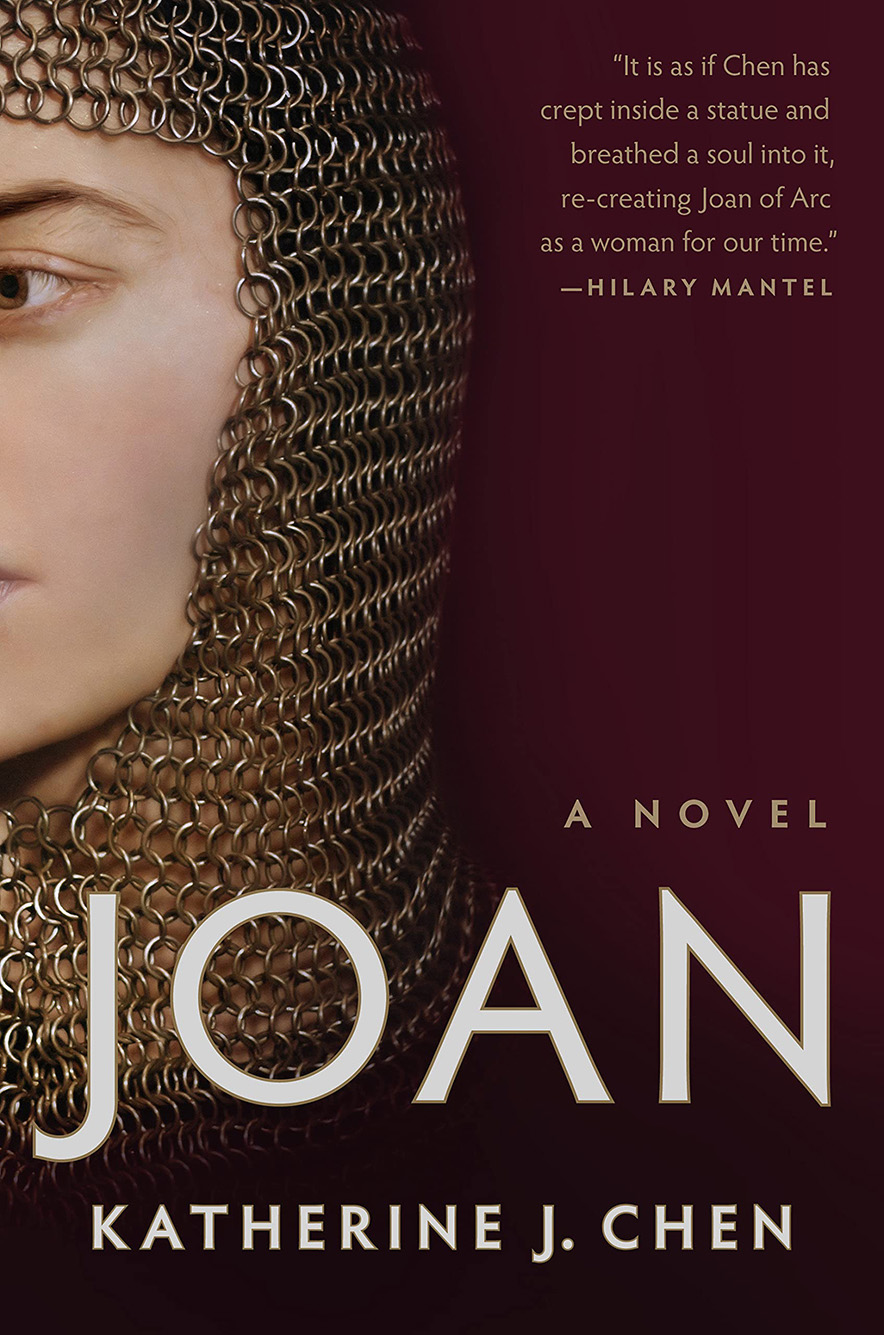 Joan: A Novel of Joan of Arc
Random House, 2022
By Katherine Chen (GRS'22)
Chen's vivid historical fiction transforms the teenage warrior of legend into a flesh-and-blood woman who faces dangers, including her own ambition.
Healing: Our Path from Mental Illness to Mental HealthPenguin Press, 2022
By Thomas Insel (CAS'72, MED'74, Hon.'20)

Insel, a psychiatrist and neuroscientist and former director of the National Institute of Mental Health, offers a compassionate and inclusive approach to the mental health crisis.
Keya Das's Second ActSimon & Schuster, 2022
By Sopan Deb (COM'10)

A touching and funny debut novel by the New York Times staffer, set among the Bengali community in New Jersey, examines one man's attempts to make amends with his broken family by staging his late daughter's play.
Kind Like Marsha: Learning from LGBTQ+ LeadersRunning Press Kids, 2022
By Sarah Prager (CAS'08)
Prager's book, for readers ages four through eight, celebrates the contributions and stories of more than a dozen LGBTQ+ leaders through history, from Leonardo da Vinci to Harvey Milk.
The Lunar HousewifeDoubleday, 2022
By Caroline Woods (GRS'08, Wheelock'09)

In Woods' novel, writer Louise faces opportunity and sexism in 1950s New York, but when her boyfriend's literary magazine turns out to be bankrolled by secret Cold War forces, things really get complicated.
Slaying the Dragon: A Secret History of Dungeons & Dragons
St. Martin's Press, 2022
By Ben Riggs (CAS'02)

Turns out, there were plenty of thrills and chills behind the scenes too. Riggs unwraps the secrets of the rise and fall of TSR, the company behind the role-playing game.
The High Sierra: A Love Story
Little, Brown and Company, 2022
By Kim Stanley Robinson (GRS'75)
The author, best known for science fiction, delivers a deeply personal yet still outward-looking story about the Sierra Nevada, from its geologic origins to its protection and future.
Ten Thousand SelvesThe Word Works, 2021
By Chloe Martinez (GRS'07)
Martinez's poetry collection offers a lyrical look at disparate lives against a multicultural global backdrop.
The Trayvon Generation
Grand Central Publishing, 2022
By Elizabeth Alexander (GRS'87)

The poet, memoirist, and Mellon Foundation president examines how race in America interacts with the arts and humanities and how that affects young African Americans—and all of us.