COM's Journos Cover the Midterms
Students from BU News Service, BUTV10, WTBU, and the Statehouse Program report on ballot questions, governor's race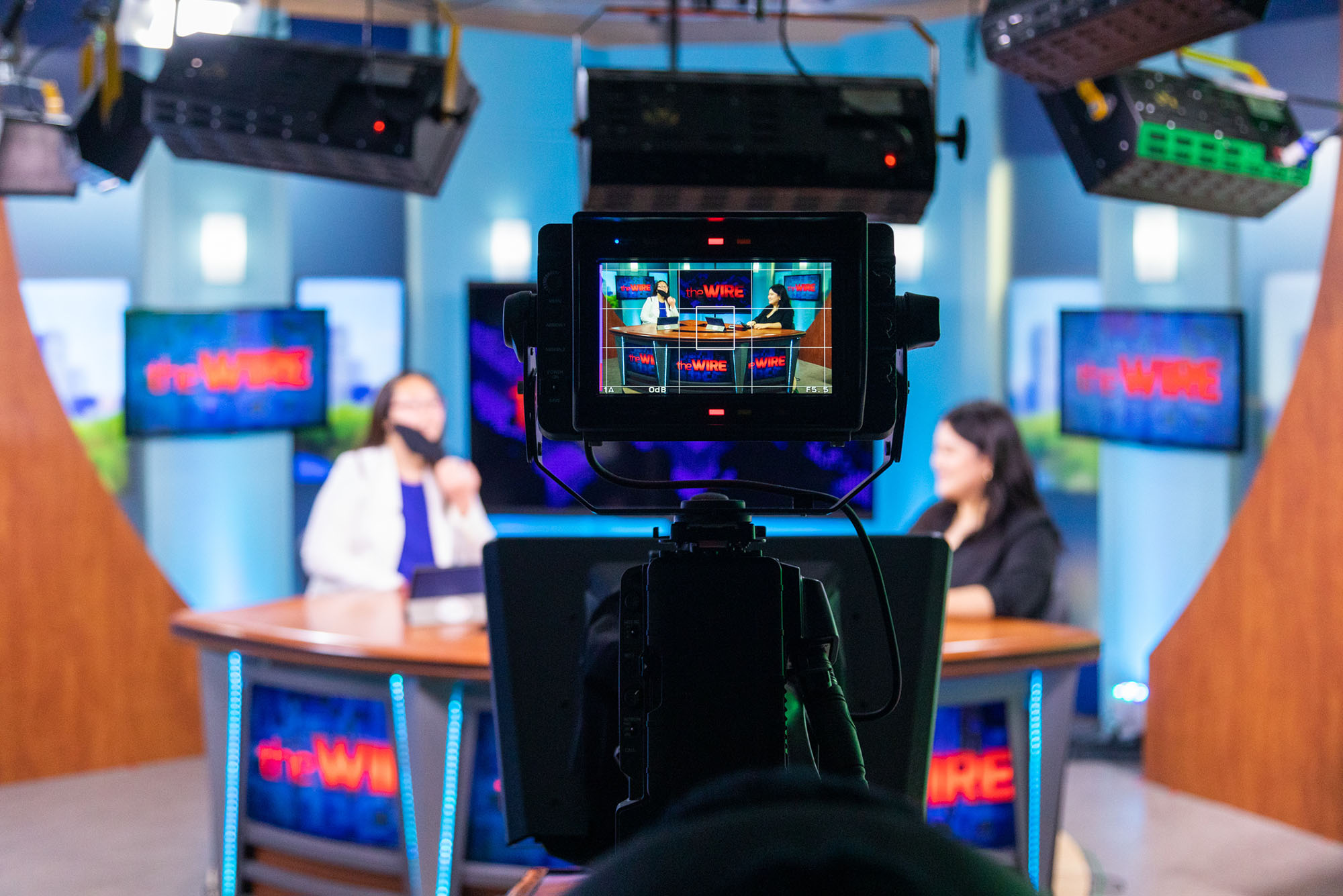 Journalism & Media
COM's Journos Cover the Midterms
Students from BU News Service, BUTV10, WTBU, and the Statehouse Program report on ballot questions, governor's race
This year's midterm elections have been driven by economic uncertainty, fallout from the overturning of Roe v. Wade, and growing concern about the future of democracy in this country. Some candidates are already posting tweets trying to cast doubt on the legitimacy of the election. Early polls show that Americans are planning to vote in record numbers this year, and an estimated 40 million have already cast their ballot in early voting.
Given all that, the 2022 midterm elections provide an ideal classroom for College of Communication students to gain firsthand experience reporting breaking political news: this week, dozens of students from Boston University News Service (BUNS), WTBU, BUTV10, and COM's Statehouse Program (the largest news organization working in the Massachusetts Statehouse) are producing coverage across all platforms.
"We started prepping for the election at the beginning of the semester," says grad student Emma Picht (COM'23), BUNS co–managing editor. "We give contributors experience working in a newsroom with tight deadlines and covering something either remotely or in the field. It's a great opportunity for students to get published. And we always buy pizza and make it a fun celebration of journalism."
BUNS will produce pieces on the Massachusetts gubernatorial candidates, voters' rights at the polls, provisions made for voters with disabilities, interviews with voters on why they're participating in the midterms, as well as coverage of the gubernatorial election night parties and of this year's ballot questions, among other stories.
"I wish I could go out and do a bit of live coverage, but the position of managing editor means I have to be there for everyone else," Picht says. "I love editing and working with people to produce amazing pieces, so I'm excited to see what ideas come forth. I'm excited to see everyone come together in a room and collaborate for this unique experience."
WTBU faculty advisor Anne Donohue (COM'88), a COM associate professor of journalism, says her students have produced close to a dozen stories so far on topics ranging from Latinx voters' impact to registering students to vote to Democratic gubernatorial candidate Maura Healy's climate agenda, Somerville's safe injection sites, and challenges facing town clerks in Brookline and Belmont.
BUTV10 is breaking a bit from tradition this year and airing its election coverage on Thursday, November 10, at 7 pm. The election team's show will include analysis and interviews with Jane Swift, a former Massachusetts Republican governor, and political expert Tammy Vigil, a COM associate professor of media science and senior associate dean, as well as a breakdown of the Massachusetts governor and Senate races and the impact they will have on their national parties going into the 2024 presidential election. In addition, the lineup will include a visit to Maura Healey's campaign headquarters, student analysis of topics ranging from women's health to Massachusetts Ballot Question 4, which asks voters if undocumented immigrants should be allowed to get a driver's license, and interviews conducted Tuesday at polling stations around the city.
These stories were chosen because the producers believe they would speak directly to students, says Evan Jimenez (COM'23), BUTV10's Good Morning BU producer. "We've put a lot of long hours collectively into making this show happen," he says. "I've had the pleasure of working with a wonderful crew of people for the past four years of my career in college, and I have had the chance to see them grow and get better in a variety of roles. The benefit of doing [the show] two days after the election itself means we can have a cleaner, tighter show that we've had more time to work on."
BUTV10 general manager Stephannie Joseph (COM'23, CAS'23), who is also an anchor for the station's The Wire and an interview correspondent for Good Morning BU, says she is excited to be part of a team that is creating a production of this magnitude.
"I think we have dynamic interviews and segments that emulate professional productions," Joseph says. "We have a really talented group of student writers and technicians that have been working hard, and with them, I know we'll put on a great show. The staff and advisors at BUTV10 have been an integral part of making our show look nice and run smoothly, so I have no doubt that we will have the support we need to do well."
Tina McDuffie, a COM associate professor of the practice of journalism and co-advisor for BUTV10, says covering the midterms is the perfect opportunity for students to apply what they've learned in the classroom to a real-world setting and experience the adrenaline rush of live reporting.
"I stress to students that one of the key factors in journalism is you've just got to do it, you just have to try," says McDuffie, the host of the Local, USA series, a daily, national half-hour news documentary program airing on GBH. "This is really what being a journalist is about, all hands on deck," she says. "You get your hands dirty, you learn, you make mistakes. This is a great place to make mistakes. I'd rather have you do it now, before you graduate…
We're going to have a good time."