These 10 Asian American and Pacific Islander Alums Are Changing the World
For AAPI Heritage Month, celebrating Terriers who are making a difference in their fields
AAPI Heritage Month
These 10 Asian American and Pacific Islander Alums Are Changing the World
For AAPI Heritage Month, celebrating Terriers who are making a difference in their fields
May is Asian American and Pacific Islander (AAPI) Heritage Month, a celebration of the accomplishments and contributions of Asian-Americans and Pacific Islanders, a diverse cultural grouping that stretches over the entire Asian continent and the Pacific Islands of Melanesia, Micronesia, and Polynesia.
To help mark the month's importance, Bostonia rounded up 10 notable AAPI alums who are breaking barriers and thriving in their fields. Learn more about these impressive Terriers (listed in alphabetical order) and the many ways they're changing the world.
Leevin Camacho (LAW'05)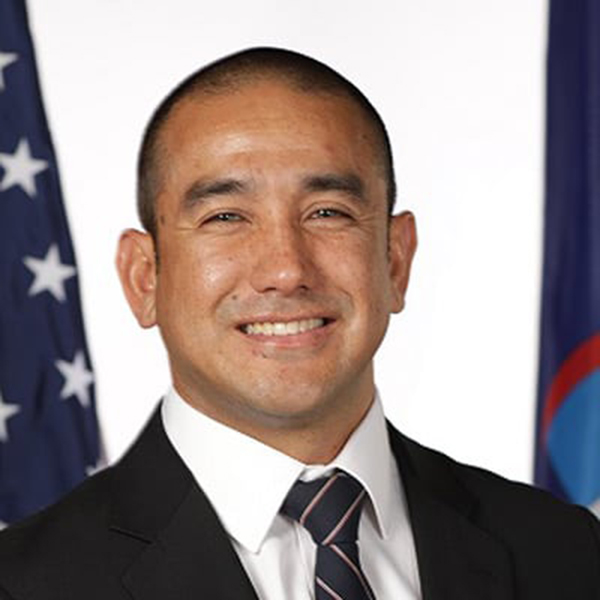 Even before he became the attorney general of Guam—a position he's held since 2019—Leevin Camacho was a dedicated public servant. Over the course of his career, the educator-turned-lawyer-turned-AG has worked to secure victories for environmental justice and voting equality. In his current role, Camacho has recently helped Guam implement protocols for law-enforcement officers to better assist victims of sexual assault and domestic violence. Currently, he and his staff are working to ensure that the funds Guam received from Johnson & Johnson's opioid settlement aid citizens battling addiction.
"The most effective way to tackle our drug problem is a holistic one," Camacho writes on Facebook. "The millions we've secured will help expand our focus to support rehabilitation, treatment, and reentry programs as additional tools—to help people get their lives on track and to make Guam a better and safer place for everyone."
Sopan Deb (COM'10)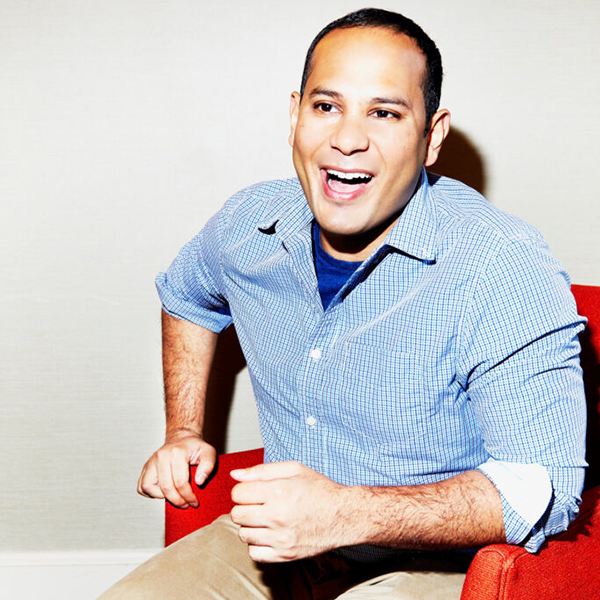 If you've ever read the New York Times, there's a good chance you've come across an article written by Sopan Deb. The Hindu-American journalist, comic, and author has covered a vast spectrum of topics in his career, dropping an analysis of the Knicks one day and an essay on the latest Star Trek: Picard episode the next. Then there's Deb's 2018 interview with the cast of the hit TV show Arrested Development, which went viral when Hollywood legend and Emmy-winning actor Jessica Walter voiced allegations of mistreatment by castmate Jeffrey Tambor.
But when Deb writes about his own life, his talent is clearest. In his memoir Missed Translations: Meeting the Immigrant Parents Who Raised Me (Dey Street Books, 2020), he movingly chronicles his journey to rebuild relationships with his divorced parents. The book will make you laugh, cry—and most important!—pick up the phone and call your mom.
Ha Jin (GRS'93)
Can you say you've had a National Book Award winner for a professor? If you're one of the Terriers lucky enough to have taken Xuefei Jin's creative writing classes over the years, you can confidently answer: yes. Jin, a William Fairfield Warren Distinguished Professor and a College of Arts & Sciences professor of creative writing, who writes under the pen name Ha Jin, is the author of Waiting (Vintage, 2000), the National Book Award– and PEN/Faulkner Award–winning novel inspired by his service in China's Red Army. He won a second PEN/Faulkner Award for War Trash (Pantheon, 2004), an unsparing novel about a Chinese POW held by the Americans during the Korean War.
A noted poet and short-story writer as well, Jin's most recent novel is A Song Everlasting (Pantheon, 2021), which he spoke to Bostonia about last fall. His advice to young writers: "Write your heart out, but don't expect success in the short run. Treat it as a kind of existence."
Manjusha Kulkarni (LAW'95)
Incidents of hate and violence against the AAPI community have dramatically increased during the pandemic. After hearing story after story of harassment from friends, family, and acquaintances, Indian-American Manjusha Kulkarni, a longtime anti-discrimination lawyer, decided enough was enough. She cofounded Stop AAPI Hate, a nonprofit that aggregates and responds to racist incidents against the AAPI community. Kulkarni's efforts landed her on Time's 100 Most Influential People of 2021 list alongside cofounders Russel Jeung and Cynthia Choi. Writes Time: "Stop AAPI Hate has become not only an invaluable resource for the public to understand the realities of anti-Asian racism, but also a major platform for finding community-based solutions to combat hate."
Bostonia featured Kulkarni in a recent Opening Doors piece.
Gary Locke (LAW'75, Hon.'99)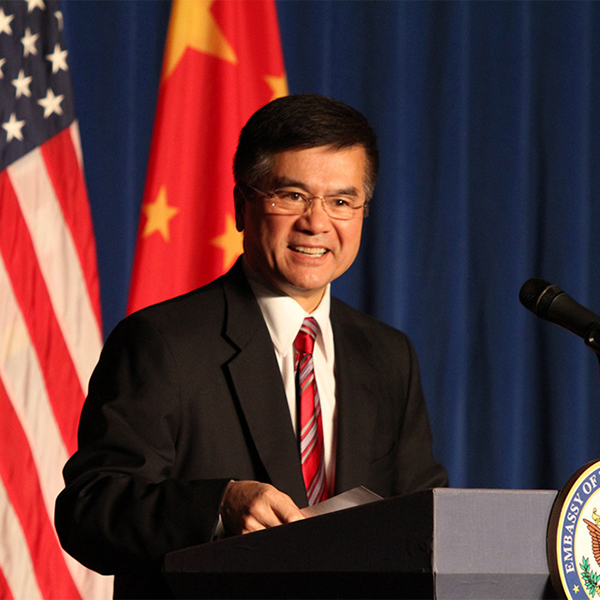 Gary Locke's 1996 swearing-in as the 21st governor of Washington state marked more than just a victory for Locke: it also made him the first Chinese-American governor in US history. Following his two terms as governor, Locke continued a distinguished career in public service: he was President Obama's Secretary of Commerce from 2009 to 2011, then was appointed US ambassador to China, serving from 2011 to 2014. During his time as ambassador, Locke and staffers at the US Embassy in Beijing helped reveal the breadth of the air pollution problem in China, prompting citizens to demand government action. Currently, Locke is interim president of Bellevue College.
Erica Mosca (CGS'06, COM'08)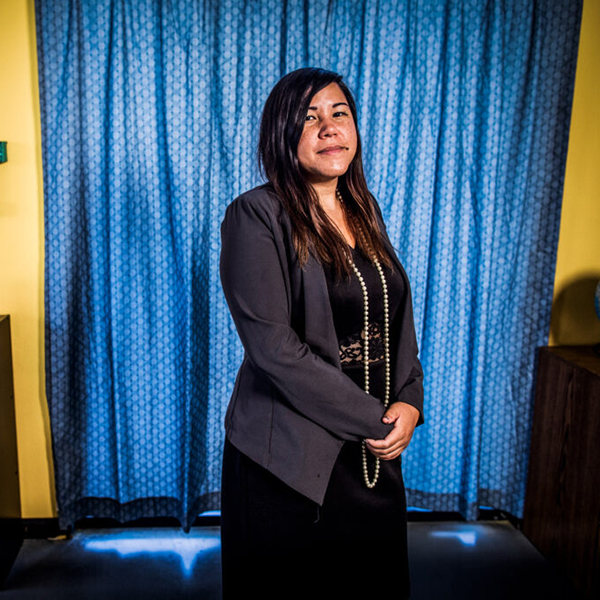 Erica Mosca is paying it back and then some. As a first-generation college graduate, the Filipina-American knows all too well the struggles of trying to navigate higher education without the innate context so many of her peers possessed. After graduating from BU in 2008, she joined the nonprofit Teach for America in Las Vegas, where she gained an even clearer understanding of the systemic inequities in American education. Those experiences (and her two subsequent master's degrees) led her to found Leaders In Training (LIT), a nonprofit that empowers would-be first-gen college students like herself to become leaders in their schools and communities. The kicker? Mosca first founded LIT in the very same Las Vegas elementary school trailer she used to teach in.
"My dad lived in the Philippines, in a village with no electricity or regular running water. In one generation, his daughter has a master's degree from Harvard," Mosca said in a 2018 Bostonia Opening Doors profile. "That's an American story, but it's such an exception. That's what we're trying to change."
Priyanka Naik (CAS'10)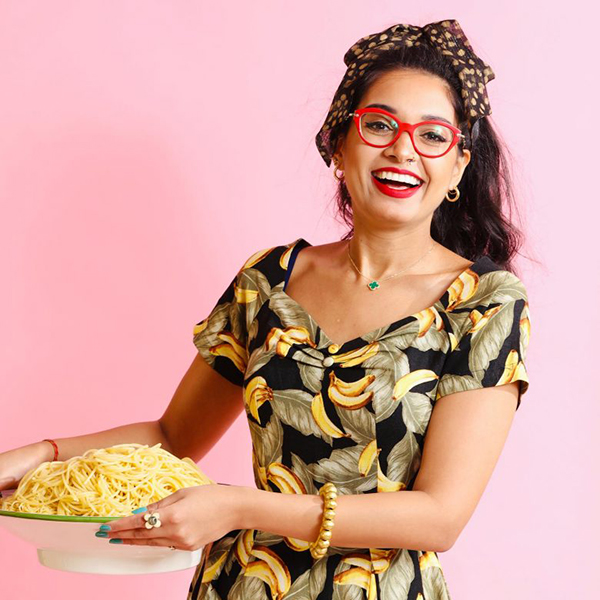 Chili-maple cornbread, chutney quesadillas, pumpkin bucatini—these are just some of the (delicious) meatless recipes you'll find in The Modern Tiffin: On-the-Go Vegan Dishes with a Global Flair (Tiller Press, 2021), the top-rated debut cookbook from Priyanka Naik. But don't think this is Naik's first step into the spotlight: back in 2017, she won an episode of the Food Network's Cooks vs. Cons, beating two professional chefs with her vegetarian "Indian sloppy Joe." She has also appeared on CNN and on NBC'sToday show, and has been featured in Forbes and GQ, among other media outlets. Anchoring everything she does: a love of vegetarian and vegan cooking stemming from the home-cooked Indian meals she grew up eating on Staten Island.
Gina Ortiz Jones (Pardee'03, GRS'03)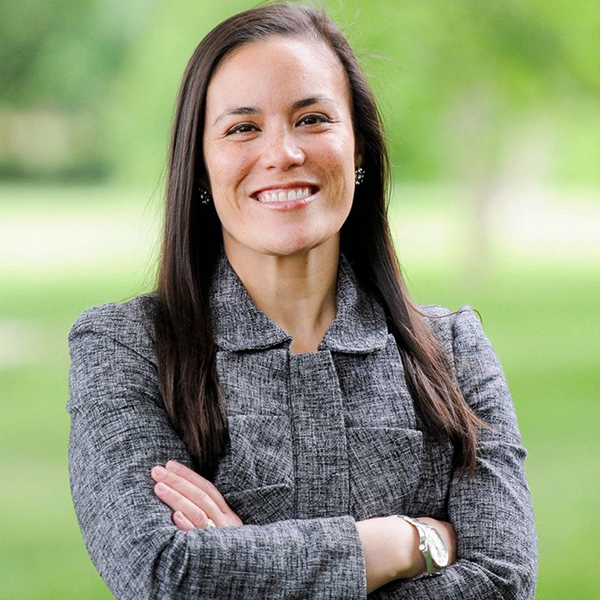 Gina Ortiz Jones is a BU success story if there ever was one: the current Under Secretary of the US Air Force is a product of BU's Air Force Reserve Officer Training Corps program. The former AFROTC cadet and first-generation Filipina-American landed her current position following an impressive career in both the Air Force and the US Military Intelligence Brigade and the Defense Intelligence Agency. As Under Secretary, Ortiz Jones manages a budget in the hundreds of billions and oversees the logistical operations and welfare of almost 700,000 Air Force enlistees around the world. She also ran for Congress in 2018 as a Democrat, but lost to Republican incumbent Representative Will Hurd.
Thakoon Panichgul (Questrom'97)
What designer wouldn't want to dress a FLOTUS as iconic as Michelle Obama? A native of Thailand and the designer behind popular label THAKOON, Thakoon Panichgul saw his star rocket when Obama stepped out in one of his print dresses at the 2008 Democratic National Convention. Beyond the former First Lady, Panichgul's A-list clientele has included Rachel Bilson, Demi Moore, Charlize Theron, Sarah Jessica Parker, and America Ferrera. And thanks to his designs for THAKOON, he's also earned a reputation for creating the workwear staples of nine-to-fiver dreams.
Christina Yu Yu (GRS'04)
While growing up in Wuhan, China, Christina Yu Yu didn't visit many museums. But she fell in love with art and art history as an undergrad at Wellesley College and honed her passion for Asian art in BU's history of art and architecture graduate program. Today, Yu Yu is chief of curatorial affairs and conservation and the Matsutaro Shoriki Chair of Asian Art at Boston's  Museum of Fine Arts, where she oversees a collection of nearly  200,000 objects. That includes works from every corner of the Asian continent—paintings from China's Qing dynasty, historical silk creations from Uzbekistan, centuries-old Buddha statues from Thailand, and (much, much) more. 
"Some of the most important iconic masterpieces in Asian art are in our collection," Yu Yu told Bostonia in 2019. "We have experts from the other side of the world who come here to see our collection." 
Do you know of other alums who deserve recognition? Shout them out in the Comment section below.