7 Alums Uplifting the LGBTQ+ Community
From Boston to Minneapolis they are working in the fields of law, education, literature, entertainment, and religion
Pride Month
7 Alums Uplifting the LGBTQ+ Community
From Boston to Minneapolis they are working in the fields of law, education, literature, entertainment, and religion 
June is Pride Month. Pride celebrates the impact and freedoms of the LGBTQ+ community in America, and commemorates the 1969 Stonewall Uprising that catalyzed the modern queer rights movement. To honor the occasion, Bostonia celebrates seven Boston University alums (listed in alphabetical order) who are making a difference for the LGBTQ+ community. Get to know them below.
(P.S. Did you know? Boston University has long ties to LGBTQ+ history. Find out more here.)
---
Julian Burlando-Salazar (Questrom'20, LAW'23)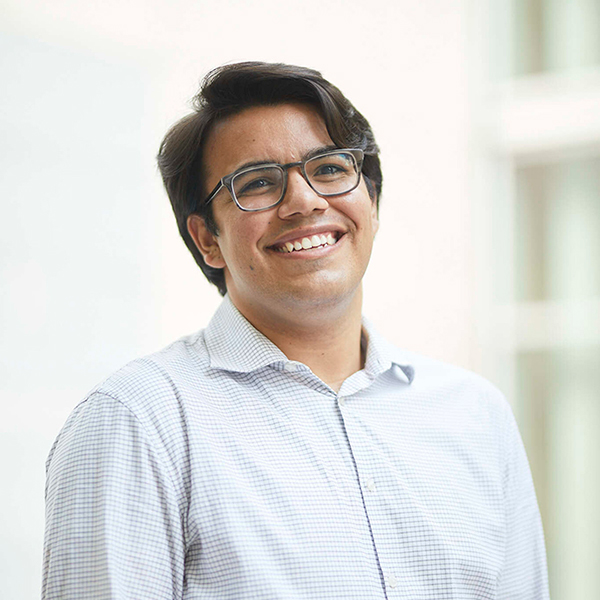 As an undergraduate at BU, Julian Burlando-Salazar was mentored by attorneys during his fellowship at Greater Boston Legal Services. When he entered BU's School of Law, Burlando-Salazar knew he wanted to pay it forward, which is why he became involved with OutLaw, the LAW's LGBTQ+ student organization. As an OutLaw member, he mentors queer first-year LAW students. Recently, Burlando-Salazar also assisted in a nationwide effort to provide legal aid to tenants evicted after the expiration of the federal eviction moratorium in 2021.
Burlando-Salazar's commitment to equity and justice is what led him to become the inaugural recipient of the Eric & Neil Stine-Markman Scholarship, which supports LGBTQ+ students at LAW.
Litav Langley (CAS'00)
Since graduating from BU, Litav Langley has gone on to build a robust career in diversity, equity, and inclusion with a focus on LGBTQ+ individuals. Langley is assistant vice president for access, diversity, equity, and inclusion at Western Washington University. Previously, Langley was the university's LGBTQ+ director, a role which saw them working to educate the school's community about LGBTQ+ inclusion and create opportunities for queer students and staff to connect and thrive. Langley also served as a longtime board member for Northwest Youth Services, a Washington nonprofit that provides housing, mental health support, and more for LGBTQ+ young people.
Ben Levine (CGS'10, CAS'12, Pardee'12)
As a talent agent for Creative Artists Agency backing underrepresented voices, Ben Levine is the man behind some of today's most famous queer figures in television. His lobbying resulted in Antoni Porowski being signed on to Netflix's Queer Eye, and he landed a book deal—and a nationwide stand-up tour—for fellow Fab Five member Jonathan Van Ness. Levine's other A-list clients include Leslie Jones (Saturday Night Live) and Titus Burgess (The Unbreakable Kimmy Schmidt), as well as the one and only Martha Stewart. And, oh yeah: Levine's work earned him a Forbes 30 under 30 nod for entertainment in 2020.
Kori Pacyniak (STH'15)
Kori Pacyniak broke ground and then some when they became the first openly transgender, nonbinary priest ordained in the Roman Catholic Women Priests in 2020. Like the other clergy in the movement, Pacyniak was automatically excommunicated by the Vatican upon being ordained. But don't think they're letting that stop them—as the pastor of San Diego's Mary Magdalene Apostle Catholic Community, Pacyniak is working to change the Catholic Church's attitudes toward gender equality and gender-nonconformity and to create space for marginalized communities within the Church.
"Jesus calls us to the margins, and my work on the margins of the institutional Church doesn't require a blessing from Rome," Pacyniak told Bostonia in a recent profile.
Sarah Prager (CAS'08)
Writer Sarah Prager is a dedicated historian of the LGBTQ+ community. Her first book, Queer, There, and Everywhere (HarperCollins Children's, 2017), tells the story of 23 real-life individuals who fought for queer rights in their times. Her second, Rainbow Revolutionaries: 50 LGBTQ+ People Who Made History (HarperCollins Children's, 2020), more than doubles that number, detailing the lives of LGBTQ+ icons like tennis great Billie Jean King and trans activist Marsha P. Johnson. And speaking of Johnson, coming soon: Prager's August 2022 release, Kind Like Marsha: Learning from LGBTQ+ Leaders (Running Press Kids), which delves even further into the famous activist's legacy.
Tyler Sit (COM'11)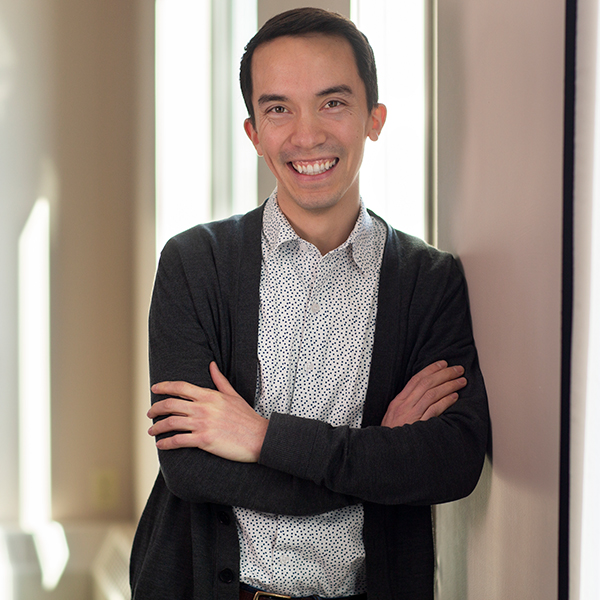 In 2017, pastor Tyler Sit founded New City Church, a Methodist church in Minneapolis dedicated to affirming LGBTQ+ existence and fighting for environmental and social justice. Sit, a queer Asian-American man, wanted to create a ministry that centralized marginalized voices—particularly people who may not feel comfortable attending a traditional church. Today, New City Church features a large and diverse preaching team and congregation, both in-person and online.
"We can be honest and hopeful only if we are connected to a community committed to making things better," Sit said in a recent Bostonia profile.
John Ward (LAW'76)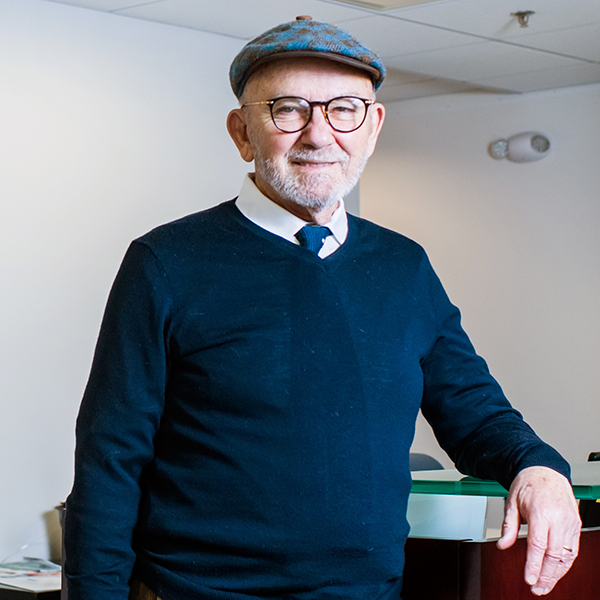 Lawyer John Ward has spent his career advocating for the queer community in the courts. He founded the organization GLAD, or Gay and Lesbian Advocates and Defenders, now known as the GLBTQ Legal Advocates & Defenders, in the late 1970s after an infamous Boston Police sting unjustly entrapped gay men at the Boston Public Library (BPL). (The case he filed against the BPL and the police ended in a settlement.) About 15 years later, Ward became the first openly gay male lawyer to argue a case in front of the US Supreme Court. Since then, Ward has remained a fervent advocate for queer causes and rights, as well as an opponent of the death penalty.
Did we miss anyone? Shout them out in the Comment section below.