University Updates Mask-Wearing Guidance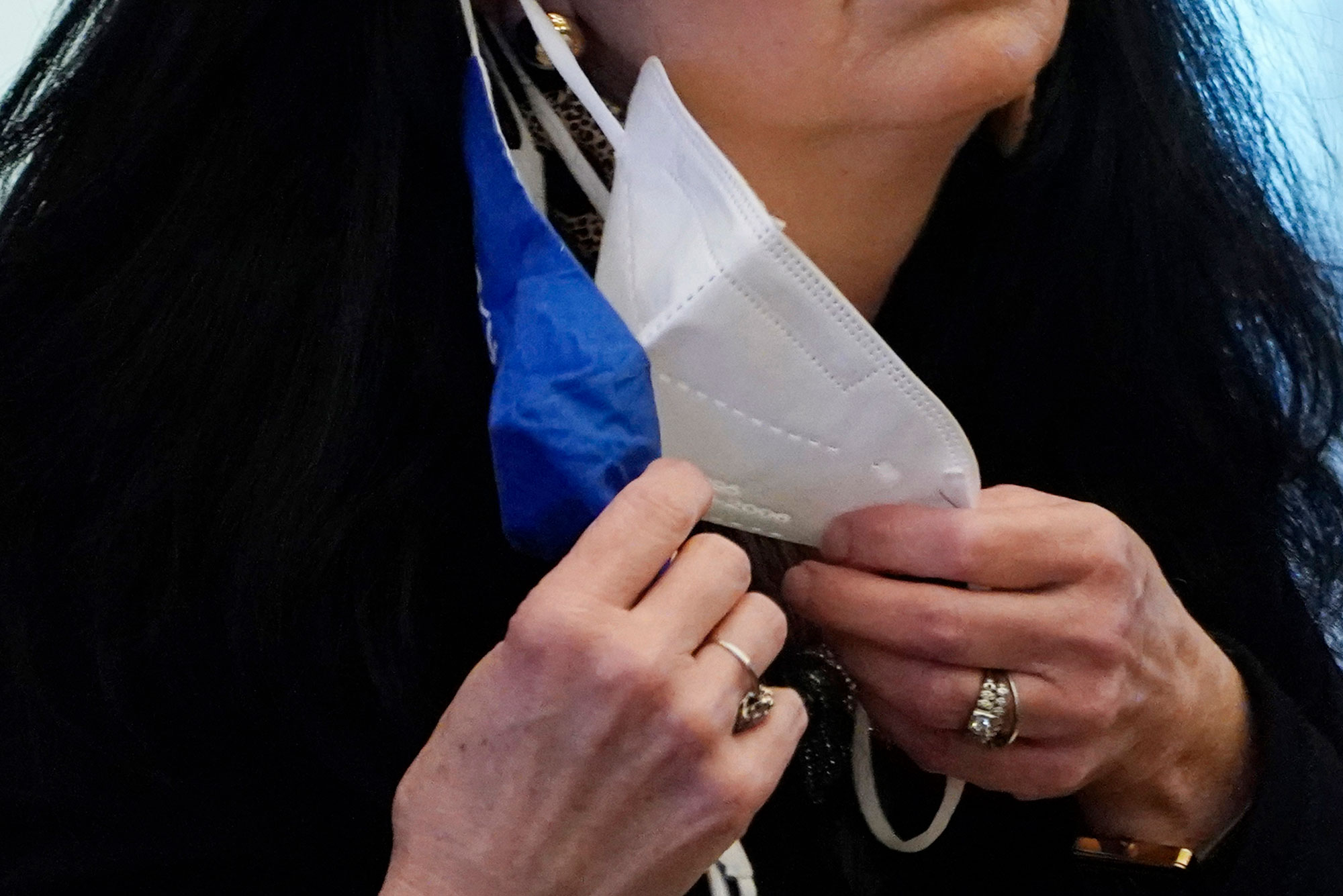 Public Health
University Updates Mask-Wearing Guidance
CDC says properly worn masks can reduce COVID-19 transmission by 95 percent
As new, even more contagious variants of the virus that is COVID-19 continue to spread across the country, choosing the right mask and wearing it properly have become more important than ever.
The good news is that determining how to do that just got a lot easier: if the choice is between a cloth mask or a disposable medical mask, you can choose to wear both of them—at the same time. Or you could knot and tuck the medical mask ear loops so that the mask fits tightly on your face. Centers for Disease Control and Prevention research has found that double masking (wearing a cloth mask over a surgical mask) and snugging up the fit of a single surgical mask could reduce the airborne transmission of the coronavirus by more than 95 percent when masks were worn by both the source of aerosols and the individual being exposed.
That finding and others have led the CDC to update its masking guidance, and its new and improved advice is echoed in new masking guidelines issued by the University. Judy Platt, director of Student Health Services and chair of the Medical Advisory Group, encourages the use of face masks that consist of two or three layers of material (either two-ply or three-ply), and that completely cover the chin, mouth, and nose. Platt recommends checking the snugness of a mask by placing both hands around the mask and making sure that air is passing through the material, rather than through openings on the sides of the mask.
Health officials recommend fitted N-95 masks, but they acknowledge that those are hard to find. This New York Times article offers some tips, but no guarantees, on how to find one. KN95, KF94, and similar masks also provide excellent protection, but they can be expensive and are often in short supply, too. Surgical or high-grade medical masks usually have three layers and provide greater protection than cloth masks. Three-ply masks or two-ply masks consisting of a layer of polypropylene and cotton or two layers of cotton and two layers of polypropylene offer good protection, and they are generally easier to find. Gaiters, bandanas, neck fleeces, scarves, and masks with exhalation valves should not be counted on to reduce the transmission of coronavirus.
Platt emphasizes that regardless of which type of mask is used, it must be used consistently, and it must fit snugly, with no air escaping around the sides. Double masking with a cloth mask over a surgical mask or knotting and tucking the ear loop of surgical masks can improve snugness and provide greater protection. Most important, masks should be worn whenever possible, and if a mask is removed, it is important to keep a safe distance from others. The greatest chance of viral spread occurs when people eat, drink, and chat unmasked.