Staff Excited about Remote Work Policy, although Some Want More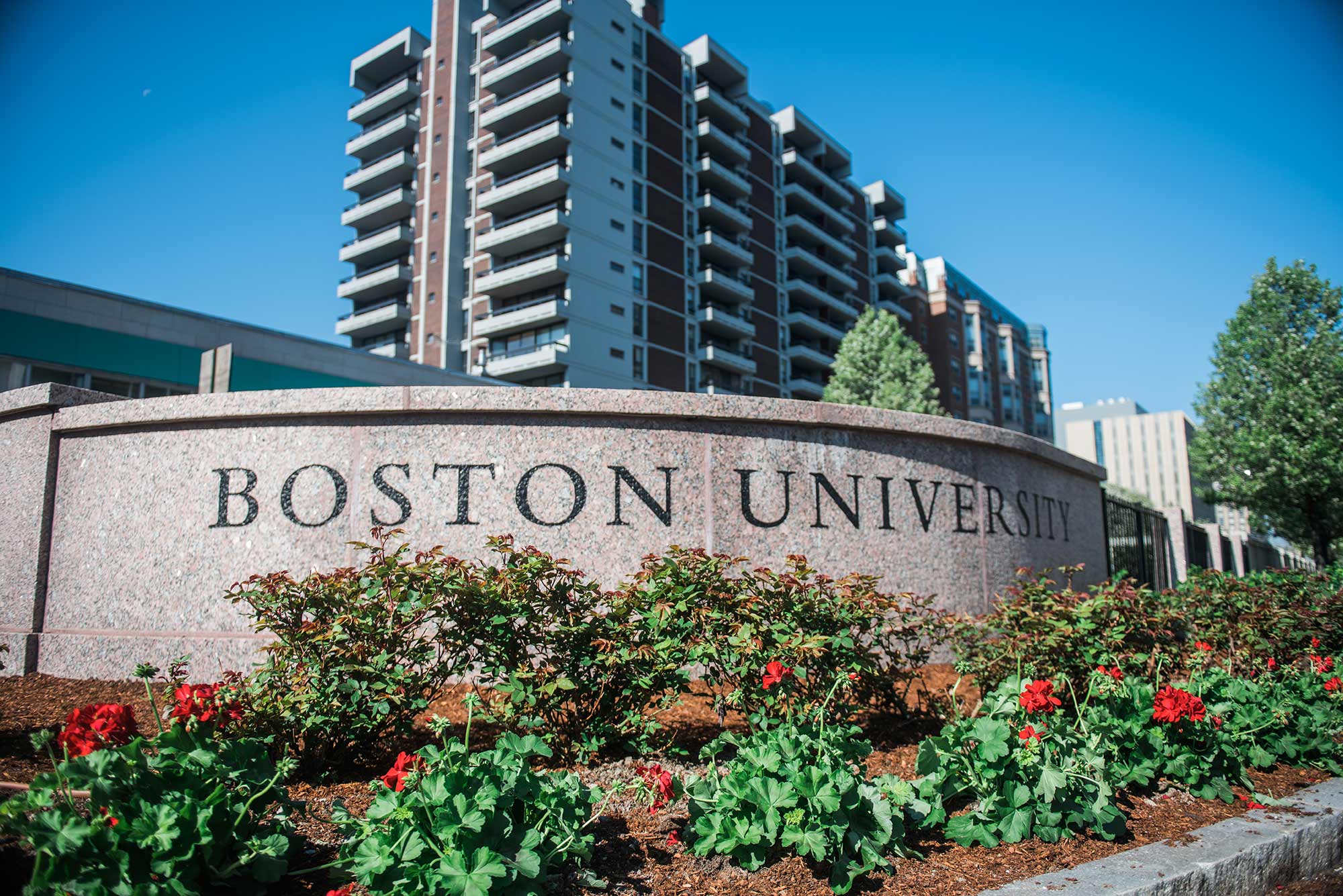 Staff
Staff Excited about Remote Work Policy, although Some Want More
Employees mostly laud improved work-life balance, calling change "compassionate," "fair," "great for morale"
Boston University employees reacted with excitement to the news announced on Wednesday that some staff will be allowed to work remotely two days a week, although some said they wished the new policy went even further.
"As the dad of two kids under the age of four and living in Framingham, having an opportunity to avoid a long commute and work from home will dramatically improve my quality of life," says Jeff Murphy (Questrom'06), senior associate director, Alumni Career Ed and CAS Programs. "I will actually be home for dinners with the family!"
In a letter to staff on Wednesday, BU President Robert A. Brown and Ken Freeman, interim vice president for human resources, and Natalie McKnight, College of General Studies dean, the chairs of the Committee on the Future of Staff Work, said that certain staff members will be eligible to work remotely up to two days per week, an idea that gathered steam after the COVID-19 pandemic made working from home (WFH) a fact of life for nearly everyone at some point during the last year.
The new policy applies only to staff (not faculty)—and not all of the University's 6,100 staff will be eligible. But for those who fit the criteria, and get approval from their manager, dean, or vice president, remote work will allow them to reduce the time, expense, and psychic cost of Boston's notoriously awful commuter traffic and better negotiate challenges such as childcare and elder care. It will also reduce the University's carbon footprint.
---
"I applaud President Brown and the BU senior leadership team for making this forward-thinking decision that makes BU an even better place to work than it already is," Murphy says. "As part of the Alumni Relations staff, I'm thinking of the over 5,000 BU alumni who work at the University and the way this supportive policy will positively impact our work lives."
For Matt Bae (CGS'10, COM'12, Wheelock'17), a CGS academic advisor, hearing two days a week was a surprise. "It gives people more flexibility and will make us more productive," he says. "I was bracing for one day, if even that. So two days is shocking. Two seems appropriate—it's pretty huge and very compassionate."
Bae says he bikes to work most days from Cambridge, so his commute is just 15 minutes. But he acknowledges that on a blizzard day, it would be a relief to be able to work from home and not have to worry about getting in or taking a day off. "This is very fair, a nice middle ground."
---

It gives people more flexibility and will make us more productive.

---
Kathy Morley (MET'11), a Learning & Event Technology Services design project specialist, says she has a dedicated home office and is productive there, without any interruptions. Using Microsoft Teams and Zoom to touch base with colleagues all over campus is simple. "I'm grateful for the flexibility WFH offers," Morley says, "but am also aware that the flexibility has to work both ways—so if I'm required to be on campus on a regular WFH day, that's not a problem."
The new policy is "good news, especially if the University lets managers adapt the policy to their own department's and employees' circumstances," says Louise Kennedy Corrigan, a senior writer in Development & Alumni Relations Development Communications. "I'm a working parent, but I think everyone will benefit from having more room to balance work and home—and, as a writer, I know I've been more productive working remotely, so I'm glad I'll be able to keep fitting 'writing days' into my schedule."
---
The remote work plan emerged from the 72-page Committee on the Future of Staff Work report, which included an extensive staff survey. After digesting the committee's report, Brown and the committee cochairs informed BU staffers of the changes.
Many employees have to be on campus to do their jobs, and working from home won't be available to them. But managers may approve remote work for employees whose jobs can be done independently and without supervision, who don't require extensive in-person contact with students or others on campus, and whose evaluations have shown them to be high-performing. (The changes cover nonunion staff members; discussions with unions, representing about 1,400 workers, will take place separately.) The program won't be implemented until final Human Resources guidelines are issued by the end of summer.
Employee morale was one reason Brown and the committee cochairs cited for going ahead with the new policy; others were employee recruitment and retention.
"There has been a seismic shift in the workplace landscape," says Judi Burgess, BU's director of labor relations. "Remote work, depending on the type of work, will help to facilitate the building of a more agile and positive work culture that attracts and retains top-tier talent, and supports staff being empowered to thrive and do their best work."
---

It's an important message for workers to hear from the University—that it acknowledges and values what I think were clear preferences that people have—and that we've shown we can be trusted with.

---
"It's great for staff for flexibility," says Alyse Bithavas (CGS'85, CAS'87, Wheelock'89,'97), CGS director of student services and academic advising. "Personally, I have seen people throughout the pandemic do their jobs and do them well remotely, so I don't have any concerns about people working remotely. If anything, I think it's great for morale."
She acknowledges that after working at BU for almost 25 years, the news of a policy shift came as a surprise. "I never thought we'd have remote work—I am just, wow, impressed and amazed."
"I feel like it gives people flexibility. I think the majority of people will probably be satisfied with that," says Allyson Baughman (SPH'07), School of Social Work Center for Innovation in Social Work and Health program director. "It's definitely not ideal because everyone's situation is different, but it's an important message for workers to hear from the University—that it acknowledges and values what I think were clear preferences that people have—and that we've shown we can be trusted with.
"The way I think about work now after the last year and a half is very different," she adds. "I think about it in terms of really getting things accomplished and working with a team of people. We've touched base every single day during the pandemic."
That was the most important thing to Baughman—not to be isolated from colleagues.
"I hope BU will also find ways to improve work-life balance for employees whose jobs don't make it simple for them to work off campus," Corrigan says. "It's pretty clear that the world is moving in that direction, and BU needs to do it too in order to attract and keep good people."
---
The new policy "allows change, but doesn't create a revolution," Freeman says.
But a revolution is what some employees may have hoped for.
"I am certainly gratified that the process by which BU arrived at this policy took into account the overwhelming staff view that flexible and remote work options are a necessity for us going forward," says Sarah Thomas (COM'11), Center for Career Development marketing and communications manager, emphasizing that she speaks only for herself. "But I do not think that looking at work-from-home as in some way a perk, as opposed to a tool that responsible employees use to complete the job to the best of their abilities, is in keeping with what are going to be the expectations of the 21st-century workforce.
"Additionally, I think that positing this as in some way a gift to high-performing employees overlooks the incredibly important context that work-from-home and flexible work environments open vast new swaths of the workforce to employees with disabilities or from traditionally underrepresented communities."
---

Change is coming slowly and that's putting a positive spin on it. They could have gone a lot further.

---
Thomas also notes that many neuro-atypical employees, for example, have thrived while working entirely remotely during the pandemic.
One staffer, who does programming and data-related work on the Charles River Campus and has no contact with students or faculty, tells BU Today that working 100 percent remotely during the pandemic has "vastly improved" his quality of life, while he has been as productive as ever and received only positive feedback from his supervisor. Going back to the office at all "will be an adjustment," he says.
"I'm annoyed—and resigned. I didn't anticipate something different, although I was hoping. Change is coming slowly, and that's putting a positive spin on it. They could have gone a lot further."
---
There are also staffers who like the new policy, but say they won't take advantage of the opportunity on a regular basis.
Elizabeth Amrien (Questrom'08), assistant director of the Pardee School of Global Studies Center for the Study of Europe and its Latin American Studies Center, commutes by bicycle from Melrose and has been working on campus by choice since last August. The new policy is "pretty liberal, pretty generous," she says. "One of the lessons to managers from the pandemic is to start trusting their employees more."  
She's also aware of the benefits of working remotely: "If it's three degrees out, I can say I'm working from home today and not have it cause consternation. Or if I don't feel well, but I don't feel badly enough to call in sick—now you have the option: I'm still able to work, but let me work from home. Or if you're getting a new fridge delivered, now you don't have to take a vacation day."
But Amrien won't be making remote work part of her regular weekly schedule. 
"I like being on campus. It's a community. I think it's important that the students who are basically paying my salary know that I want to be here," she says. "I've been working at home here and there, but mostly I'm on campus. This works for me, so I'm making a choice. I'm not making a sacrifice. It's my absolute pleasure to be here. I like to think that what I'm doing is contributing to the academic life of the University."