What Should the Future of Staff Work at Boston University Look Like?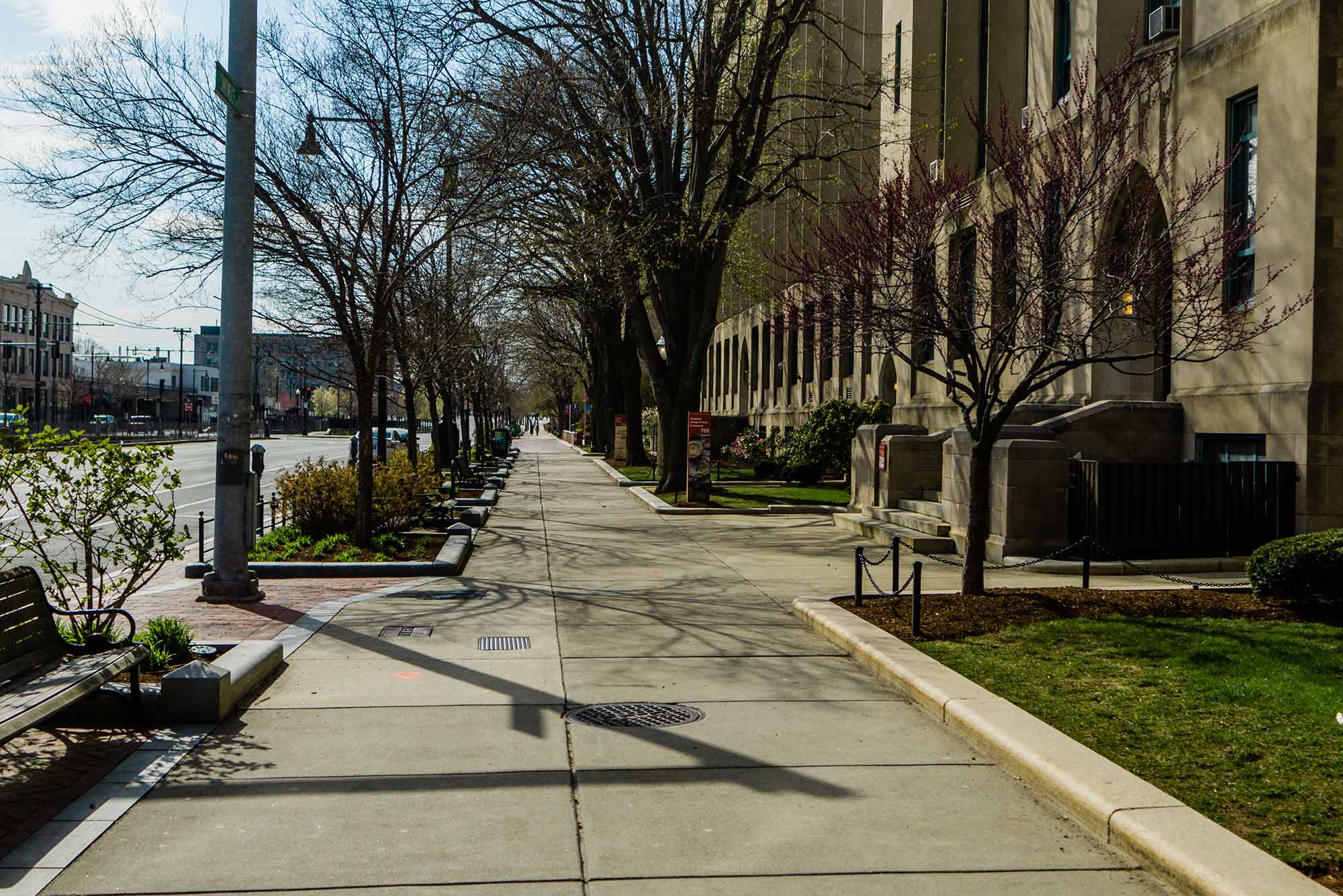 University News
What Should the Future of Staff Work at Boston University Look Like?
New committee will explore whether working from home, flexible schedules, and other changes should be a permanent part of BU's work culture
If the last year taught us anything, it's that working from home and meetings by Zoom have undeniable benefits—along with serious drawbacks. Flexible schedules, more family time, and cost savings on commuting have been a blessing for many. But trying to work while kids are remote-schooling, the monotony of virtual meetings, and the absence of personal interactions have proved exhausting for others.
Is there a way to have the best of both worlds at a residential university in the post-pandemic society? Can employees keep flexibility in their work schedule while ensuring that the campus still feels like a vibrant, densely populated community in the heart of Boston?
Boston University wants to find out. The administration has set up the Committee on the Future of Staff Work to explore what the coronavirus pandemic has taught us—and whether the culture of working at BU should change permanently this fall. As the name of the committee suggests, its focus is exclusively on staff. "We are not going to have residential students taught by distant faculty," BU President Robert A. Brown says.
Brown has asked for committee recommendations by July, so that possible changes could be implemented by the fall, when the administration plans to return faculty, staff, and students to residential living and in-person teaching and learning after more than a year of unprecedented disruption by COVID-19.
"We will have been through this for a year," Brown says. "Have we learned things we can institute as a research institution that makes us more effective? You look at things, because you've done it. You look at what made you better and what was a challenge."
Balancing act
The Committee on the Future of Staff Work will be led by Natalie McKnight, dean of the College of General Studies, and Ken Freeman, interim vice president for human resources and dean emeritus of BU's Questrom School of Business. Their charge? To make recommendations about workplace policies at BU relating to remote work, flexible scheduling, and other issues that have arisen during the pandemic. Any changes the University ultimately adopts would go into effect in fall 2021 at the earliest, by which time the vast majority of the BU community should be vaccinated against COVID-19.
The committee's toughest challenge will be striking a balance.
As an urban research institution with 11,000 employees and more than 40,000 students, BU wants a campus buzzing with energy, where students, faculty, and staff can commingle in hallways and collaborate in classrooms and labs, where Commonwealth Avenue sidewalks, shuttle buses, and bike lanes are packed, FitRec smells like sweat, and campus dining halls are jammed.
"We are a residential research university," Brown says. "We do our best work together. There are many aspects of what we do where you have to be present."
But staff members who have been effective and productive while working remotely for more than a year might wonder why BU can't allow it to continue in some form. It would make work-life balance better, employees happier, be better for the environment with fewer people stuck in long commutes, and make it easier to lure and retain employees worried about affording the Greater Boston housing or rental market.
"Yes, employees may say, 'We got the work done,' Brown says. "But we have to ask, 'Did you get it done optimally?'"
Brown offered an example of a situation where remote work might make sense: An advisor who meets regularly with students is willing to set aside 7 to 9 pm, twice a week, to Zoom with them from home at a time that might be far more appealing to students, since they are in class all day. In that situation, the students are happy, and the advisor is happy to work four hours a week at night in exchange for a free afternoon one day a week.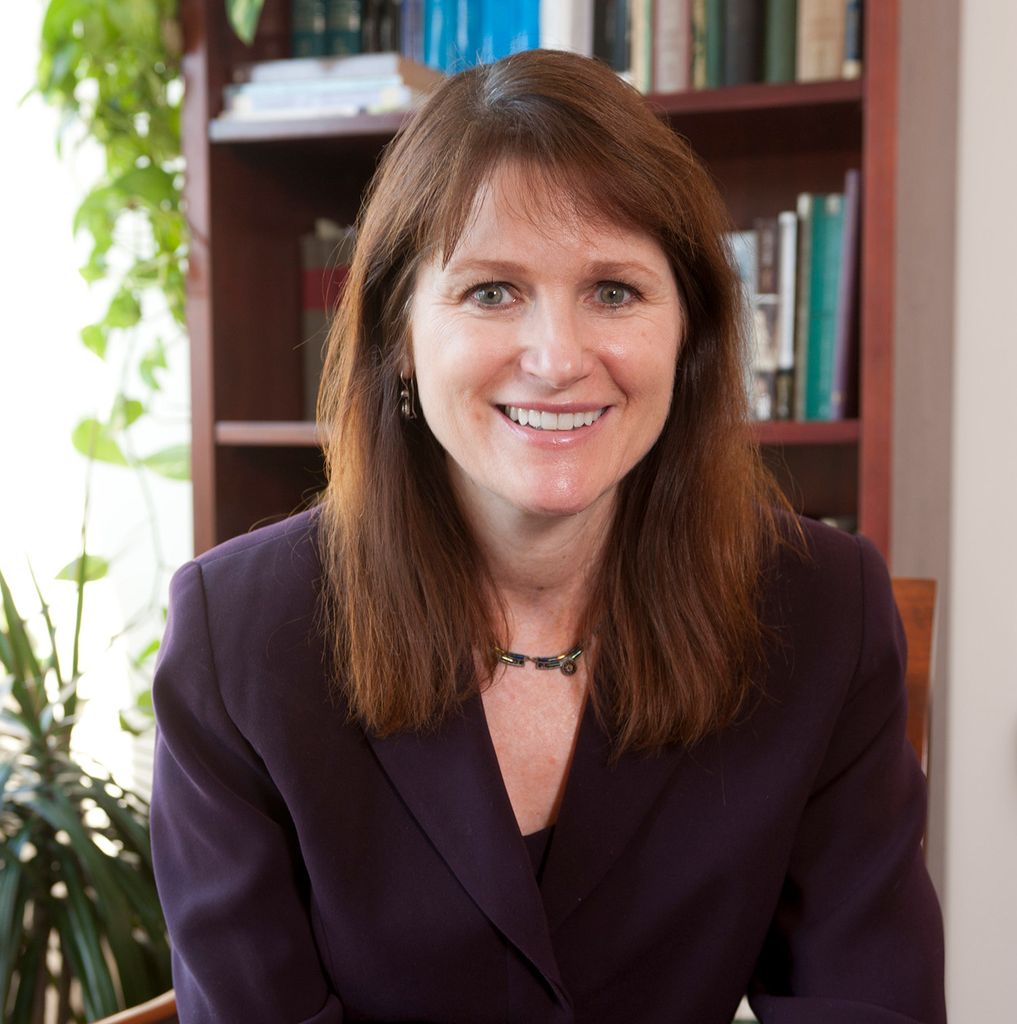 Although the committee will make efforts to survey managers and employees as part of its work, says Jean Morrison, University provost and chief academic officer, that will be less about soliciting specific ideas from people and more about taking the pulse of the staff on the issues being studied. "We are trying to understand the landscape," she says.
Brown selected the committee members (find a full list below), and he has asked for recommendations by July. "Those recommendations will be at a relatively high level, like policy," he says. "Then it takes time to see if, and how, any changes will be implemented.
McKnight says that throughout their process, two points must remain foremost: "We are a residential campus, and we are student-facing." And, she adds, it's also important that any recommendations for change benefit all employees, whether they are parents with young children, caring for a sick or elderly parent, or responsible only for themselves. "We want flexible guidelines that anybody could take advantage of," she says.
Flexible solutions
The idea for forming a committee came from Brown after conversations with Freeman and others. "We've all been engaging with a new way of work, forced on us," Freeman says. "But we want a residential campus, with an in-person environment. What should our policies be for staff? That's where this started."
He says it's clear that whatever is decided, a one-size-fits-all policy will be hard. What works well for one unit might not be possible for another. The staff needs of IS&T, Marketing & Communications, the Office of General Counsel, and the Howard Thurman Center for Common Ground, to name a few, are all markedly different.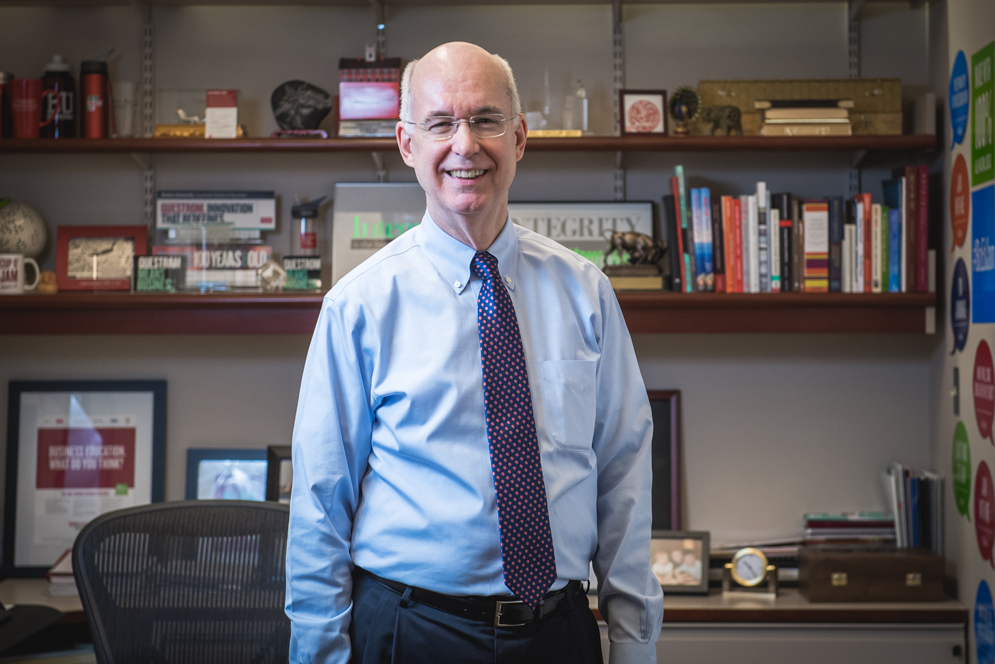 Brown adds, however, that "at some point, we do need an overarching structure that does fit everybody. But then it's up to managers to implement it to varying degrees for it to be effective."
McKnight says that deans and managers had already been asked to submit plans for gradually bringing their teams back to campus, so a broader discussion about permanent changes was a logical next step.
"Many staff members wanted to continue working part-time at home," she says. "They've been able to get work done, they were not missing the commute and the parking. We would be remiss to have gone through what we did and not ask what advantages can we glean from this experience."
"We probably had 10 percent of staff prior to the pandemic already having some flexibility to work remotely," Freeman says. "We've had some experience with this. But there has not been a formal policy or expectation. That's what [the president] wanted to do, have some consistency University-wide."
No group has felt the pandemic's impact more than working mothers. The annual study Women in the Workplace, conducted by McKinsey & Company and LeanIn.org, routinely finds women struggle more in the workplace than men. But the latest report, incorporating the year of the pandemic, was alarming.
---

We want flexible guidelines that anybody could take advantage of.

---
It showed that since COVID-19, one in four women have contemplated leaving the workforce completely or pumping the brakes on their career aspirations. The report also found that since the pandemic began, working mothers are 1.5 times more likely than fathers to spend an extra 3 hours a day, or 15 hours a week, on household work.
"This pandemic was particularly hard on working women, and working parents, with small children at home," McKnight says. "That's something we have to address at BU. For parents of young children, juggling care impacts so much, and all good employers should be considering ways to help, especially if you want to recruit and retain employees."
Opportunity for impact
BU's decisions, and those made by other institutions, big and small, as the pandemic starts to ease, could have broader implications across the region.
Freeman says that what BU's Human Resources staff has heard the most has been that employees feel relieved that their commute was no longer sucking wasted hours out of their day. Boston ranked as the worst commuting city in America in 2019, and the fourth worst in 2020, according to the annual INRIX Global Traffic Scorecard. 
"You could spend 10 years and billions of dollars [on transit improvements] and maybe help traffic a little, or you could realize that a portion of your work can be done from home and pull a quarter of your people off the roads and off public transit on any given day," McKnight says. "At BU, we keep losing parking spaces. I understand it's strategic. But the MBTA cannot support everyone working full-time and riding the T. We're not there right now."
And yet, Freeman says, instead of stress levels being lower with people not commuting, stress is higher than ever, with more people seeking out resources to help them cope. "Many of us see ourselves and our colleagues on Zoom virtually every hour of our workday nonstop, and that's not easy," he says.
---

We are a residential research university. We do our best work together. There are many aspects of what we do where you have to be present.

---
He's hopeful the committee's work will provide some relief. "We have shown we can be resilient in the face of crisis," he says. "We've learned new ways of working together."
"We had some of this going on before," Brown adds. "Now we need a set of policies, we need a public airing on this question. When can you work remotely and not detract from the University?"
Separate from the staff work committee, but happening simultaneously, University leaders are finalizing plans for what BU's fall semester might look like on campus as far as COVID-19 health and safety protocols—an announcement is expected soon. Will masks and social distancing still be required? Will frequent testing and daily attestations for the virus still be necessary? Will there be any sign of Learn from Anywhere? Will fall sports begin on schedule? Brown and Morrison are still working out the answers.
List of committee members:
Kenneth Freeman, cochair, vice president ad interim for human resources, Questrom School of Business dean emeritus and professor of the practice
Natalie McKnight, cochair, dean, College of General Studies
Diane Baldwin, associate vice president, Sponsored Programs
Jorge Delva, dean, School of Social Work, Paul Farmer Professor
Mariette DiChristina (COM'86), dean, College of Communication
Ira Lazic, associate dean for administration and finance, School of Public Health
Elise Morgan, Maysarah K. Sukkar Professor of Engineering, director, Center for Multiscale and Translational Mechanobiology, associate dean for research and faculty development, College of Engineering
Janet O'Brien, senior associate vice president, IS&T
Patricia O'Brien, associate provost for budget and planning
Hee-Young Park, associate dean, faculty affairs, professor and chair, department of medical sciences and education, School of Medicine, Faculty Council representative
Silifa Wallace, associate vice president, internal audit
Juliana Walsh Kaiser, senior associate dean for finance and administration, College of Arts & Sciences