Unsung Heroes of the Pandemic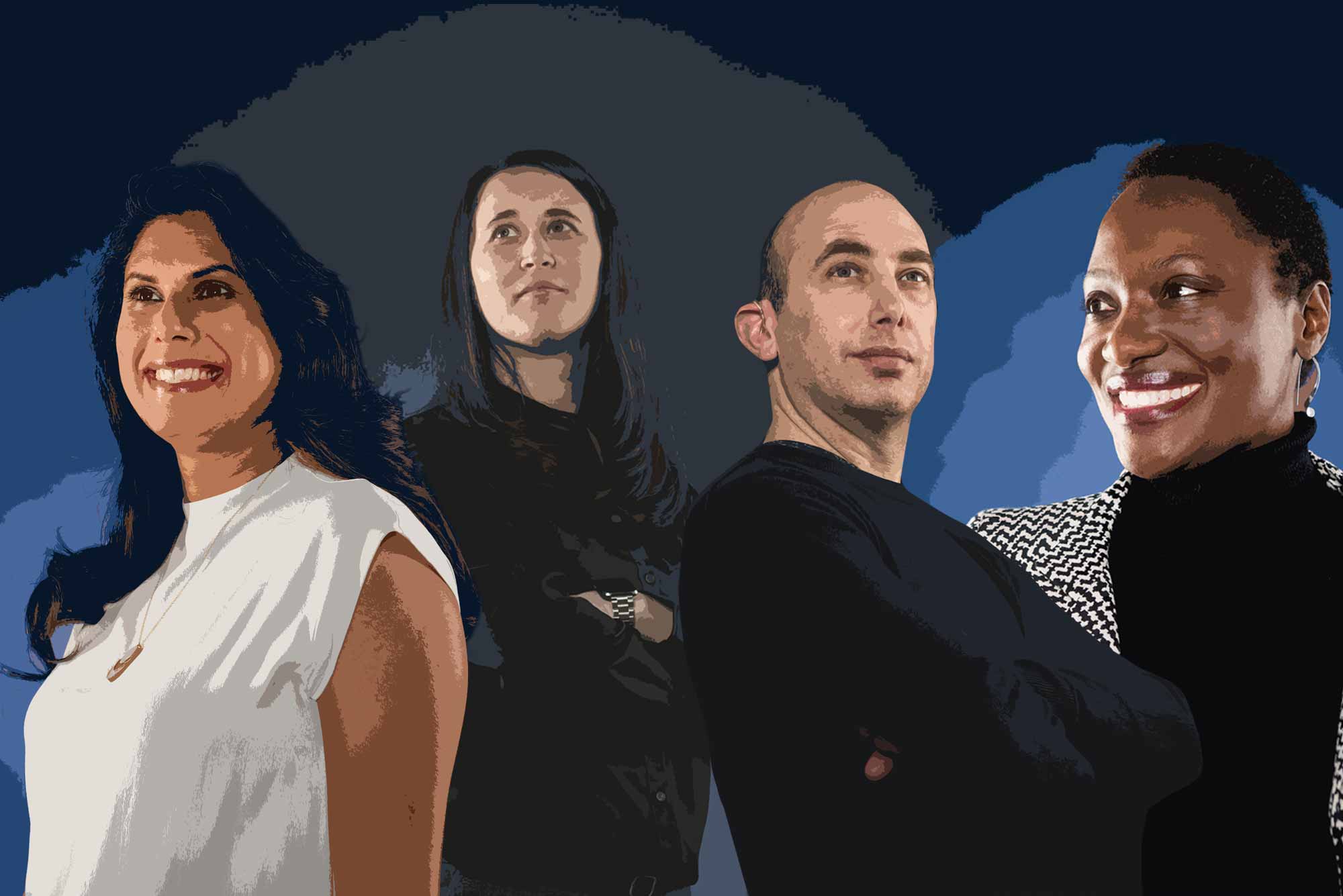 Community
Unsung Heroes of the Pandemic
One year after COVID-19, BU students, faculty, and staff offer tributes to 44 who went above and beyond
A year ago this week, Boston University made the unprecedented announcement that it was shutting down dorms and sending students home as the COVID-19 pandemic surged in Boston.
As the one-year anniversary of that historic move approached, we invited members of the BU community to tell us their unsung heroes of the pandemic—a teacher, student, staff person, or alum who made a difference in their life, and the life of the University.
We heard from dozens of you, giving shout-outs across the University, from BU's Facilities staff to some of the many COVID collection site specialists to the Residence Life staff. Together, these folks have helped all of us weather this extraordinarily challenging year.
In some instances, several people nominated the same person, and for those, we included only one citation so we could include as many different heroes as possible.
To BU's Unsung Heroes, all we can add is, thank you.
Melissa Ghulam-Smith (MED'09,'21)

Nominated by Kevin Smith, Ghulam-Smith's husband
The pandemic has taken a serious toll on people in many ways. Melissa cofounded Lifeboat Boston, Fenway's largest food pantry, in 2017, and has helped to ensure that many in her community have access to fresh food, clothing, hygiene products, and PPE.
She and her team immediately developed processes and procedures to ensure that food distribution was handled in a safe manner and followed social distancing protocols. Melissa was able to develop partnerships with the state of Massachusetts COVID contact tracing team and the Boston Public Schools system to set up weekly deliveries to ensure that families in quarantine have access to food during their stay at home.
She has taken the steps to write and secure funding for Lifeboat Boston from the Boston Resiliency Fund (COVID relief grant) over two rounds, totaling nearly $40,000, and helped establish 360 care kits for the homeless. From the most recent award, it will be able to provide nutritional support by providing not only fresh food, but also infant formula, diapers, hygiene products, and cleaning supplies to families that have been seriously impacted by the pandemic.
Melissa is the most compassionate, hardworking, and caring person I know. She is a wonderful wife and mother, setting an amazing example to her daughter, Iman. She and her family are excited to announce that they will be welcoming a new baby into the world this summer. I am proud to nominate my wife, Melissa, as an unsung hero who cares deeply about her community.
Therese DelPrato, senior medical assistant, Student Health Services

Nominated by Ginger Shoemaker (CAS'21)
As my supervisor at Student Health Services and my "work mamma bear," Terry is an absolutely amazing person to work for. Ever since my first shift as a student EMT at SHS, I have felt so welcomed by her. She instantly alleviated all of my anxieties about starting a new job. Additionally, with the recent loss of two of my grandparents (one of them to COVID-19), Terry has been incredibly supportive, allowing flexibility in my schedule and offering kind words of comfort during a difficult time. She is truly my unsung hero and a perfect representation of a BU community member who not only cares deeply about those she works with, but also goes above and beyond in all that she does.
Kevin Gonzales (COM'08, Questrom'15), director of operations, Rajen Kilachand Center for Life Sciences & Engineering

Nominated by Allyson Sgro, College of Engineering assistant professor of biomedical engineering
Kevin is unbelievable. He was previously the director of operations for the Kilachand Center, and now on top of that he is also the director of all collection site operations. He was in checking on the building and our labs during the shutdown, is here almost every single day now making sure both research and COVID testing run smoothly, and is always available to help with anything, with a can-do attitude. He is unbelievably selfless—it has clearly been a year of sleepless nights for him—but he is always on top of everything everyone needs. BU would not be running today without him and everyone should know what a hero he is.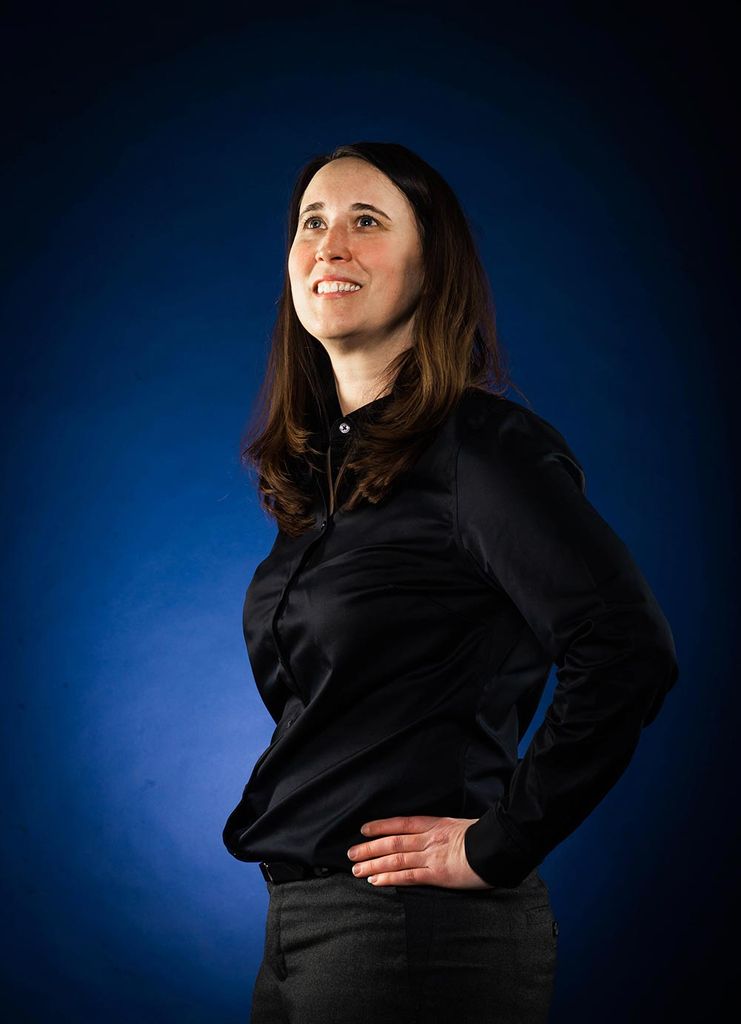 Rene Fielding, director, Emergency Management

Nominated by Michael Donovan, vice president, Campus Planning & Operations
Since joining BU in January 2020 as BU's new director of emergency management, Rene was thrust into the role of creating the University's first response plan related to the COVID-19 outbreak. The creation of the Major Infectious Diseases Response Plan, written and edited by Rene in conjunction with University senior leadership, helped to organize and define roles and responsibilities of University officials and departments in March 2020 at the outset of the pandemic. As cochair with Gregg Snyder, of Campus Planning & Operations, Rene has also assisted in managing the reactivation of University spaces across all three campuses and is serving as the University's point of contact with the Massachusetts and Federal Emergency Management Agencies (MEMA and FEMA) as the University seeks reimbursement for expenses related to COVID 19 public health and safety initiatives implemented by the University. Her contributions could not have been more timely and more critical.
Teachers, Assistant Directors, and Administrator, BU Children's Center

Nominated by Kristin Gruber-Grunert (CAS'98, Questrom'06), director, Family Resources and Children's Center
The Children's Center teachers, assistant directors, and administrator have worked tirelessly since last summer to open the newly expanded center during the pandemic, which was a monumental undertaking. They have created a safe, healthy, and engaging environment that allows the children to thrive, imagine, and explore while socializing and building relationships with other children and adults, even during the pandemic. They have also given families peace of mind, knowing that their children are well cared for and in a safe and healthy environment during the pandemic, allowing them to focus on their daily life at BU.
The staff at the center are true heroes in my eyes. As the center director, there is no way I would have been able to open our new school without them, and I am in awe of the work they do every day. There are no words that could truly capture my gratitude for them and all that they do for the center community each day.
Linda Jerrett, director, Learning & Event Technology Services

Nominated by David Cotter, assistant provost for graduate enrollment
Linda makes the magic happen. From the day COVID hit, Linda and her team in LETS transformed the student and faculty experience. They seamlessly implemented and installed incredible classroom technology in a matter of weeks—all without complaint. Linda's goal is simple; she wants every member of the BU community to have the best possible experience. She will do whatever she can to give you that. Her motto throughout the pandemic has been, "No one should suffer in silence." If technology doesn't work, you're not satisfied with something, or you see a problem, let her know. She's a roll-up-your-sleeves problem-solver that gets it done. We would never have had LfA without her. Period.
BU Facilities Staff

Nominated by Lisa Lavina, assistant director of operations, Innovate@BU
This team of dedicated staff has kept the campus open, clean, and safe for all who work and study here. They're on the job daily, which is still a risk for many frontline workers. I'm grateful they're here and they deserve all our appreciation.
Adam Kassim (CFA'05,'21), production manager, College of Fine Arts

Nominated by Olivia Dumaine, administrative coordinator, CFA School of Theatre
Adam has, simply put, kept the School of Theatre afloat during this chaotic year. In a time when our students are unable to rehearse, perform, or otherwise study their craft in their small dorm rooms, Adam has single-handedly made CFA spaces accessible to students, organizing space for them on a case-by-case basis. This is on top of programming a full season of productions, including the major pivot of making said productions LfA accessible. He goes above and beyond his job description on a daily basis, all while keeping the SOT team upbeat and focused. This is on top of teaching during the week, and assisting with recruitment efforts on the weekends. It is a true dream to work with him, and he doesn't get enough credit for making the work we do possible.
Jiaxin Tong (COM'22)

Nominated by Carol Duan, international social media specialist, Marketing & Communications
Living through the pandemic as an international student who is thousands of miles away from home, Jiaxin has been dealing with complex challenges and obstacles since day one. He was one of 1,200 students who successfully petitioned to remain in BU housing last spring. Like his fellow Terriers, Jiaxin had to quickly adjust to remote learning and teaching, while coping with loneliness and anxiety by himself. As a film major, he decided to use video storytelling to advocate for his community. Jiaxin participated in several BU Today video projects focusing on international students, including a vlog capturing his quarantine life. Through his lens, we got a better understanding of the challenges that international students have been facing. The tremendous resilience, flexibility, and enthusiasm he demonstrated in his work has touched and inspired many of us in the community.
Bill Walter, assistant vice president, Facilities Management

Nominated by Michael Donovan, vice president, Campus Planning & Operations
Since the beginning of the pandemic, Bill has carried out his management responsibilities of maintaining the safe operation and cleanliness of the University's 15 million square feet of facilities on three campuses through excellent leadership and dedication. Through his physical presence on campus each day since March 2020 without interruption, Bill has thoughtfully and courageously led his custodial and trades teams through challenges and issues requiring rapid solutions to complex problems. Along with his Facilities colleagues, Bill's on-site leadership of managing all University properties represents an important and vital contribution to the University's safe and successful reopening.
Dionne Lomax, markets, public policy, and law lecturer, Questrom School of Business, and law lecturer, School of Law

Nominated by Starrchild Jackson (CAS'21)
I have never had a professor like Dionne Lomax. When I first walked into LA 245 last spring, I could feel there was something different about her. As a Black student, very few of my peers look like me on campus and there are even fewer professors that do. Professor Lomax has a passion for teaching young people, a drive to make sure they are actually learning. As a new professor, I don't think she knows the true impact she has on her students.
When we went to LfA, Professor Lomax was available to all of us. She was flexible on her syllabus, and in truth, she was one of the few who seemed to care about our well-being. I have been able to meet with her countless times just to check in and see how things are going. I've never had that in a professor once I no longer had their class.
If that wasn't enough, she has been a guiding hand in helping me apply to law school. She's told me her experiences, helped me prepare, written recommendations, and done anything else she can to make sure I become an attorney. Black professors matter to students like me and others. Seeing them makes me believe that this University can be my home too. Professor Lomax will be one of the greatest mentors I have ever encountered, and I'm so thankful I took her class one year ago!
Frederick (Freddy) Dawkins, custodian, Campus Planning & Operations

Nominated by Bettina Stevens, associate dean, Sargent College of Health & Rehabilitation Sciences
Fred Dawkins is Sargent's custodian. He has been incredibly dedicated, hardworking, and detail-driven throughout the pandemic. He has performed enhanced cleaning for our affected areas on so many occasions, it's hard to detail them all. He's been our go-to and makes our entire college and community safer. His good cheer and calm and diligence are incredibly appreciated. If any one person or department should be recognized, it's Freddy and Custodial Services. We are incredibly grateful for all their hard work. They are heroes in the truest sense.
Josh LaPorte, head of circulation, School of Law Library

Nominated by Anna Lawless-Collins, associate director for library systems and collection services, LAW Library
Josh and his circulation team at the law library went above and beyond throughout the pandemic to continue providing library services to the BU community. The LAW Library never shut completely and continued to provide remote services when the campus was shut, with Josh and his team going into campus to scan and deliver library materials to remote faculty and students. They have continued to provide excellent, high-level service, remained flexible, and adapted as guidance from the commonwealth and University changed. They have adapted seating, monitored COVID-19 compliance, and taken on several new roles during this time, all without fanfare. Without Josh's service, forethought, and excellent management, access to legal materials for the entire University would have been shut down, making it nearly impossible for faculty to continue their scholarship or students to continue their coursework.
David Swain (MED'23)

Nominated by Senila Yasmin (SPH'21)
David is an MD/PhD candidate at the School of Medicine and has served as my mentor since May 2018. He is an inspiring person; his drive and motivation to keep going despite the setbacks of the pandemic push me to go further as well. He is always very willing to help me in things that go beyond our research in Haiyan Gong's lab. David has a lot going on with school, research, and extracurriculars, but he still takes the time to mentor and advise me and for that, I am very grateful.
I am not a very good writer, so putting into words what David's mentorship has meant for me is difficult. But I know having his support is part of the reason I am where I am today. It means a lot when a person who is a few steps ahead of you in their career takes the time to help you and advise you.
Jessica Sandberg, collection site supervisor, 808 Commonwealth Avenue

Nominated by Samuel Banker (LAW'23)
Jessica is my fiancée and my hero in this pandemic. As a COVID collection site supervisor, she and her colleagues make it possible for all of us—myself included—to study safely at BU. We owe them a great debt; without them, BU would be shuttered.
Less than a year ago, Jessica and I were in Tanzania, serving in the Peace Corps. As a health volunteer, she supported initiatives on everything from nutrition to HIV/AIDS. Last spring, after 26 months of service, we were evacuated due to COVID. Immediately, Jessica sought out the front lines of public health to help her community in a time of crisis.
In August, Jessica began working as a collection site specialist at BU, where she guided patients through the testing process. Less than two months later, she was promoted to supervisor. She now leads a team of specialists at 808 Commonwealth Ave.
Jessica is dedicated to her staff and our community. Every day she's the first on her shift to arrive, the last to leave. We regularly stop at Dunkin' or CVS on the way to BU so she can pick up treats for her staff. Often, she's still working when the custodians arrive. I recently picked her up on such a night, and when the custodian discovered my purpose, she couldn't contain herself: "Jessica? She's my best friend!"
That's Jessica.
Jason Grochowalski, associate director, Residence Life, Dean of Students Office

Nominated by Miles Meijer, administrative assistant, Residence Life
All students who have been in our quarantine and isolation housing have seen the results of Jason's work. Since the University shut down in March, Jason has been working tirelessly to make sure our students are supported if they need to go into quarantine or isolation housing. He is an integral part of the team that developed and created the quality improvement process. He is constantly working to refine and troubleshoot the process to meet students' needs and support them through a challenging experience. He is a wealth of information and is always willing to lend a hand to help our Res Life staff better support our students. What I admire most about Jason is how he does it all with a smile, a willingness to take feedback, and with a great attitude. He is the true definition of a team player who is not looking for accolades or recognition, but does it because he wants to best support our students.
Juana Baires, custodian, National Emerging Infectious Diseases Laboratories
Nominated by Joe Maldonis, public safety officer, NEIDL
Juana works tirelessly, cleaning and keeping the NEIDL sterile and as COVID-19–free as possible. She has covered multiple shifts and very rarely if ever takes a break. We are so lucky to have her.
Colleen McGinty, assistant vice president, Annual Capital Projects, Planning, Design & Construction

Nominated by Lisa Hynes, senior project manager, Planning, Design & Construction
Frontline workers have been hyper-visible during the pandemic; however, several employees are working behind the scenes to make our campus environment safe for everyone and are the definition of "unsung heroes." One such leader is Colleen McGinty, who has worked tirelessly to implement the measures we see around us, including de-densification of furniture and installation of signage campuswide. She also played a pivotal role building out COVID testing sites and supported classroom technology upgrades for LearnfromAnywhere. She did all of this while keeping spirits bright on her own team and collaborating with partners across campus. Like many of us, she has worked both remote and in person, navigating the technological challenges of a home office, ensuring her team felt safe, fostering group culture using Zoom to bring colleagues together for happy hours and murder-mystery holiday parties. And lest we look only in the rearview mirror, she is already working on plans to put campus back to normal so we can return to the BU we know and love when it is safe to do so. Those of us who have been working with Colleen know there is no better person to fight the pandemic alongside.
Serrie Anderson, political science department administrator, College of Arts & Sciences

Nominated by Taylor Boas, CAS associate professor, political science
Serrie Anderson has done a spectacular job managing all challenging aspects of the pandemic, and covering for several other staff members who have left or are working reduced hours. Right now she is doing essentially two and a half jobs instead of one, since our graduate program coordinator is working reduced time (parental leave) and our undergraduate advisor just left her position. Amidst all of this, Serrie's normal work has been made more challenging in numerous ways. She became the LfA coordinator because no faculty were interested in doing so. She has been managing all the workplace accommodations. She handled the logistics of a successful faculty search during the fall semester. She does it all very well and with a great attitude.
Office of Financial Assistance

Nominated by Clare Fitzgerald, program manager, College Access & Student Success
I think that other than Behavioral Medicine, the Office of Financial Assistance, and in particular, the financial aid counselors and the assistant directors, have been working nonstop since the pandemic began—first to help distribute the prorated room and board refunds, then to process applications for and distribute CARES Act funding. Through the summer and fall, they handled new and continuing student financial aid applications and vast changes in families' economic circumstances. They are the ones who hear about every family illness, job loss, eviction, and death. They work incredibly hard advocating for every student who needs extra support, and do so with kindness and a sense of humor. As someone who works with many folks in OFA, I think they especially deserve acknowledgement.
BU Facilities Workers at 745 Commonwealth Avenue

Nominated by Charlene Zuill, spiritual life coordinator, School of Theology
Both the day and evening shift employees have shown a dedication to doing the work that needs to be done, despite the risks to self and family. They are oftentimes the only person visitors to the building encounter, and they consistently provide a smile and kind words. They change pages on office calendars so the reality of our collective absence from campus does not sting as much when we occasionally visit our offices, are willing to do the frontline work, still travel through inclement weather to be in place on your workdays…when, for those working remotely, any snow equals a "snow day." Please know you are deeply appreciated and are the s/heroes on the BU campus.
Gregg Snyder, assistant vice president, Informatics & Strategic Initiatives, Campus Planning & Operations

Nominated by Michael Donovan, vice president, Campus Planning & Operations
Since the onset of the pandemic, Gregg has successfully managed a myriad of complex details, actions, and communications involving the successful reactivation of University spaces on all three campuses. Through his excellent leadership and dedication, he has guided building and unit coordinators in the safe reopening of research, academic, and administrative facilities as federal, state, local, and institutional needs have evolved. Working with colleagues from Campus Planning & Operations, EHS, and the Provost and General Counsel offices, Gregg has been, and remains, the University's go-to source of authority and guidance on the safe reactivation of University spaces.
David Cotter, assistant provost for graduate enrollment

Nominated by Jon Korhonen, executive director, Metropolitan College Graduate Admissions & Enrollment Services
David has been the consummate leader for Graduate Admissions & Enrollment over the past 12 months. For the last several years, David has worked tirelessly to bring together 16 different and decentralized graduate divisions across the University to create a cohesive and collaborative team. Throughout the pandemic, he has been invaluable in sharing information to guide us all, even when the answers weren't clear. Most importantly, he genuinely values the people who do the work at BU, and goes out of his way to share his appreciation to all of us. He has single-handedly boosted the energy and morale of hundreds of staff across the University, and has been the inspirational leader many of us have needed amidst tremendous adversity this year.
Emily Lyford, lab technologist, Clinical Testing Lab

Nominated by Robert McCormack, neurology research assistant, School of Medicine McKee Lab
I nominate Emily Lyford, who works with the Clinical Testing Lab, as a consummate unsung hero during the pandemic. On a daily basis, Emily has demonstrated the "mundanity of excellence" that has significantly helped BU provide fast and reliable test results to the BU community in a professional manner. The everyday behind-the-scenes work of processing the COVID tests receives little attention, but it is both necessary and important. It is this very testing that has enabled the BU community to return to campus. Without a doubt, Emily has played a critical role in this effort. She is most deserving of being a BU unsung hero.
Pary Fassihi, senior lecturer, CAS Writing Program

Nominated by Michele Martinez, lecturer, CAS Writing Program
In the spring 2020 transition to remote teaching, Pary made it her mission to help Writing Program instructors, making instructional videos, meeting with us one-on-one, and updating our new teaching website. Whenever I needed help or guidance, Pary made time for me: her good humor lightened my stress and her clear guidance elucidated my confusion about Zoom and other applications that were new to me. I could not have successfully transitioned my course without her and suspect that others in my program feel the same. She also accomplished this work while her two children learned from home.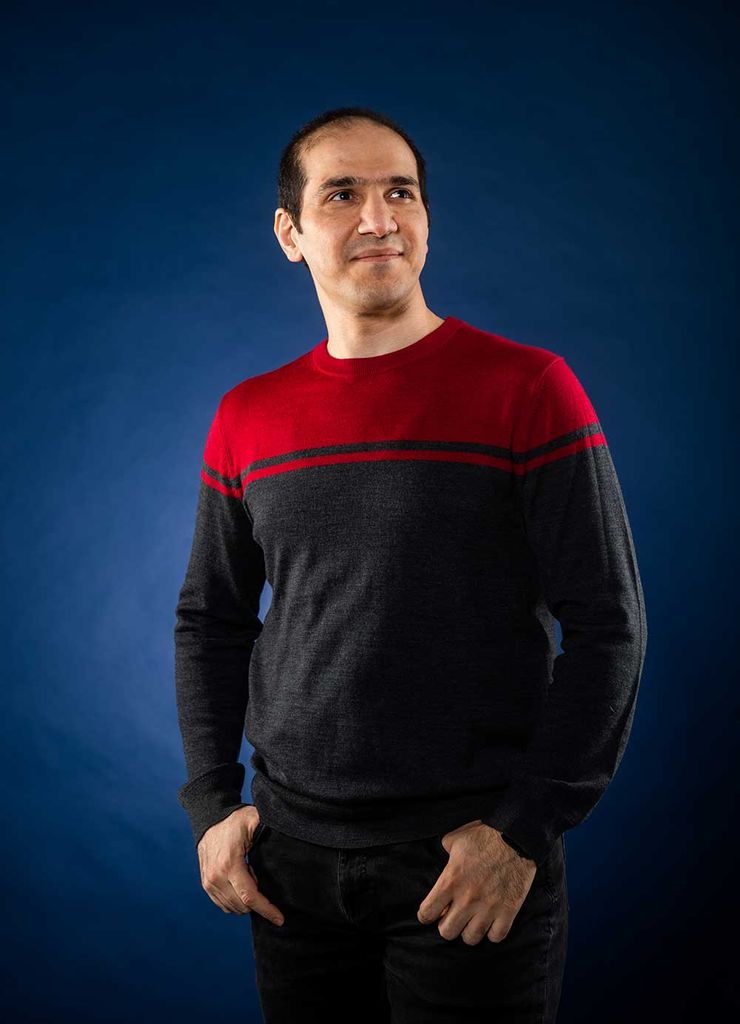 Vahid Azadeh-Ranjbar, lecturer, CAS computer science

Nominated by Evan Brodie (CAS'22)
The way Professor Azadeh-Ranjbar adapted so quickly to online learning was really impressive and allowed students to keep learning like usual during the time we were sent home last spring. Even when things were really stressful adjusting to online classes, his CS131 class felt like a constant. There was not a single day where a high-quality lecture wasn't provided, and all the TAs for this class lived up to the same standard. During the chaos of last spring, he made his class an understanding and welcoming learning environment, and I am really thankful to have had him as a teacher during this time.
Liz Coppock, assistant professor, CAS linguistics

Nominated by Teddy Manning (CAS'21)
Professor Coppock offered me a place to stay with her when the dorms shut down last year and I had nowhere else to go. I was just researching with her—she didn't even know me all that well. But she extended a helping hand that I'll never forget. Luckily I was able to find a place to stay, but that situation could have very easily been different. Her kindness, even during a pandemic that has scared us all, knows no bounds.
Chloe Carson (CFA'22)

Nominated by Cindy Carson, Chloe's mother
My daughter, Chloe is my unsung hero because she has handled the pandemic better than any other young person that I know. She has not complained about the restrictions, and in fact, takes them very seriously. She follows all of the guidelines, gets tested frequently, and has managed to maintain a small social network. No parties, no large crowds, whatever is required. She does what she needs to do and makes the best out of her situation. As far as I'm concerned, for a 20-year-old college junior who has lost some of the most memorable times in her life, she is AWESOME!
Jennifer Warner, registrar, School of Social Work

Nominated by Peg Tamiso, student services and registrar assistant, SSW Student Services and Program Planning
Jen Warner is responsible for scheduling, graduation, and registration for almost 1,000 graduate students on four campuses. Since BU pivoted to remote learning on a dime, Jen built and rebuilt schedule after schedule for current and future semesters. In addition to supporting students, she continues to support faculty, SSW's evolving graduate programs, and the dean of academic affairs by addressing and resolving complex issues. In the midst of all this, Jen has accepted everything with grace, humor, and appreciation. Under the stress, there's simply resolve! Jen thinks she's just doing her job and has no idea how her amazing attitude, values around student service, and strong work ethic influence students, faculty, and staff. She has been nothing short of a role model and haven in the chaos that is COVID-19.
Hilary Caron, associate director, Residence Life

Nominated by Meg White, assistant director, Residence Life
Since March, Hilary has been working nearly nonstop at Residence Life. She was instrumental in ensuring that each resident that remained on campus from March through the summer had a resident assistant that they could rely on during the pandemic. Last March, she invited University medical professionals to speak to remaining RAs about their fears of working in an environment that could expose them to the COVID-19 virus. She has advocated for our staff to ensure that we had some kind of work/life balance, especially from March through June when many of our staff worked six days a week in their offices, answering questions from concerned residents and parents. She physically went from office to office,to lend a hand, in person, whether it was covering while someone took a day off or assisting in sorting through thousands of dirty room keys that students dropped off during a rushed move-out. She redesigned our resident assistant training to an all-virtual format, adapting training for close to 300 staff members. She has lobbied for our RAs and professional staff to be considered for early vaccination, as Res Life staff are often first on scene to a student emergency. Although our staff wasn't considered frontline, we appreciate her support. She's amazing and is deserving!
Darryl Briggs, custodian

Nominated by Kevin Gonzales (COM'08, Questrom'15), director of operations, Kilachand Center for Integrated Life Sciences & Engineering
Darryl has been at the Kilachand Center wiping down elevator buttons, door handles, kitchens, bathrooms—EVERYTHING—since March. He is also responsible for refilling our hand sanitizers and restocking the labs with paper towels and soap. Because the Kilachand Center houses both a collection site and the Clinical Testing Lab, Darryl has been instrumental in providing all of the back-of-the-house needs we require to keep everything running smoothly. Not only does he know everyone by name and is universally well-liked, he will text or check in on me if he hasn't seen me in a while just to make sure I am okay. He has been an amazing unsung hero and has become a good friend.
Eleonora Villegas-Reimers, clinical professor and chair, teaching and learning, Wheelock College of Education & Human Development

Nominated by Thomas "TJ" McKenna, science education lecturer, Wheelock
Eleonora recently took over as teaching and learning department chair and has made this tough time much easier during the pandemic. While many, many, many faculty have stepped up to help during these times, Eleonora has an unwavering dedication to our students and is always thinking about how to make their experience here at BU better. Her leadership—along with that of David Chard, Wheelock dean ad interim—during this time has made our college stand out as an exemplar of how to put students first even when there are many unknowns in our day-to-day work.
Rhoda Bilansky, interlibrary loan supervisor, BU Libraries

Nominated by Megan Sullivan, associate professor of rhetoric, College of General Studies
Many of us still need to do research during COVID, and nobody is more helpful in this process than Rhoda Bilansky. It's not easy to track down specialized research, especially when libraries nationally and internationally are shut down, but Rhoda does it expertly. Recently, she tracked down some difficult to access Irish texts for me and then added additional suggestions. I feel like I might dedicate my next book to her!
Deb Amori, client technology analyst lead, IS&T

Nominated by Bettina Stevens, associate dean, Sargent College
Deb is, in a word, incredible. She's Sargent College's IT first responder and has been phenomenal in supporting our community at all hours of the day and through all kinds of classroom, remote, and LfA tech-related crises. She's been on campus throughout the pandemic and remains an essential, vitally important asset to us all. Her calm, steadying presence reassures our faculty and students that whatever challenges we encounter can be surmounted with perseverance. Specifically, Deb was instrumental in quickly pivoting the community to remote work during the initial shutdown, readying our classrooms for LfA, managing multiple deployments of upgraded equipment, and answering scores upon scores of community questions. For her expertise, amazing competence, and fantastic sense of humor in situations that would otherwise confound and fluster, Deb is the definition of a hero.
Christy Loring, director, BU Parent & Family Programs

Nominated by Susan Pratt, BU parent
Christy, as the director of the Parent & Family Programs, is one of the many unsung heroes at Boston University. In March 2020, she needed to pivot the entire Parent Outreach Program by creating virtual programming for Parent & Family Orientation during the summer, January, and Family & Friends Weekend in the fall; develop new monthly Zoom programming (Parents Pulse and Parent & Family Connect); and countless other programs for her target audience of BU parents.
More importantly, she has been the kind, gentle voice on the other side of the phone line, emails, etc., to answer the thousands of parent questions during this challenging year. BU parents are forever grateful for her leadership, grace, and guidance. The many BU parents who volunteer in her programs are pleased to be able to "pay forward" our BU knowledge, and her grace, to the BU community as we all move forward to an end of COVID and celebrate our amazing BU students!
Daryl DeLuca, assistant dean of students

Nominated by Susan Pratt, BU parent
Dean DeLuca is one of the many unsung heroes at Boston University. Throughout the entire COVID pandemic, he has been on campus, every day, in the Dean of Students office. One of his many responsibilities is the Parent Program. His dedication, and strong leadership, has been exemplary to the many, many needs of BU parents. Constantly having to shift, due to the many constraints of the state of Massachusetts, has at times made the messaging challenging to BU parents and at many points, he was responding to a tsunami of emails from parents all over the world. Dean DeLuca has been a model of availability to parents, addressing all their many needs and questions. His deep knowledge and love of BU, as a lifelong employee, is evident in every Parent Program Zoom meeting he participates in, and in all the ways he supports the BU Parent Program. The BU parents, and their many volunteers, are eternally grateful for his transparent leadership during a memorable year.
Heather Nicholson, assistant director, academic services, Sargent College of Health & Rehabilitation Sciences

Nominated by Charlie Fischer (Sargent'21)
As Sargent's assistant director of academic services, Heather both supports upperclassmen (and leads StuGov) and runs freshman programming, such as Orientation, Dean's Host, HP151 (our intro class for Sargent students), and so much more. I am now a senior, and she has been a huge part of my college career, always there to listen to ideas and help me work through academic meltdowns, and I know she does the same for all other Sargent students. So much of what she does relies on being in person and helping students make connections, which could have been lost when we went virtual. But Heather did not let that change more than it had to—she created virtual open houses for admitted students, found ways to make orientation sessions impactful in an online format, and adapted her HP151 curriculum to still allow students to get to know each other as peers and her as a resource and mentor. She hosted upperclassman panels for that class, and when I joined one, it was heartwarming to see these freshmen interact with each other and actively participate when I know many are struggling to make connections like that during the pandemic. Heather is my unsung hero because she gives up so much of her time to make each Sargent student feel like Sargent is home, whether we are on campus or far from it.
Jessica Angotti, finance and operations director, College of General Studies

Nominated by Megan Sullivan, associate professor of rhetoric, CGS
Jessica is the financial operations person at the College of General Studies. During the pandemic she has done triple duty: hanging pandemic signage; coordinating attestation compliance; sleuthing out budget savings. She does this with composure and grace.
Patricia Sheehan, executive director, talent management, Human Resources

Nominated by Aldoron Villena (Questrom'20), human resources business partner, Human Resources
The impact of COVID-19 has been felt by all students, staff, and faculty in one way or another. Like many leaders, Patricia ("Tricia") Sheehan's role became a lot more complex, demanding, and downright exhausting as a result of COVID-19 and the University's effort to keep operating in the safest way possible. It is hard to capture all the exceptional work executed by Tricia, but to name a few: assisted in getting our managers prepared for remote work when we were scrambling to clear campus last March; collaborating with senior leaders across campus on their FY21 budget plans and advising on how we can best support impacted staff; helping to create a support email/phone line to answer and direct questions related to COVID testing, travel, and returning to campus; leading the Workplace Adjustment Request process (along with EOO and the Provost's office), helping to organize and staff the Back2BU Health initiative (Collection Sites).
There are several activities and projects I can add, and that is in addition to her day job! This year has been difficult and scary for many, and Tricia has provided constant support for her team and for several others across campus. There is/was no playbook for how to lead during a pandemic; Tricia has met the moment!
Kate Burak, master lecturer and director, College of Communication Writing Program

Nominated by Tinker Ready, journalism lecturer, COM Writing Program
Kate designed and taught a series of lectures that allowed all students taking COM 201 to meet in person once a week. Every Saturday in the fall semester, she taught three, one-hour in-person classes in a row in the GSU. This semester she does the same thing at Morse Auditorium.
This move opened up classrooms in COM for socially distanced classes and gave students a chance for in-person instruction.
Yo-EL Cassell, assistant professor of movement, CFA

Nominated by an anonymous student
Professor Cassell went above and beyond during the pandemic, ensuring safety and a quality experience in person—teaching the value, with disciplined yet collaborative safety parameters in place, of "moving through a challenge" rather than around it. With this value, we learned how to take control of our own actions, our health, and our well-being while at the same time embracing the idea that when a challenge gets in the way, let it show it the way. On top of that, Professor Cassell went through the challenge with us, attending every in-person class and navigating through LfA challenges with generosity, humor, and perseverance. I, as well as my fellow classmates, were extremely grateful. He is a hero to us.
Alison Parker, instructional services coordinator, Geddes Language Center

Nominated by Amina Shabani, CAS Spanish lecturer
As a Spanish lecturer, the Geddes Language Center is my second home and an essential part of my teaching experience here at BU. When we had to move suddenly to Zoom, Alison Parker tirelessly worked with instructors, providing guidance and instructional support. She did it with grace and immense patience and was incredibly generous with her time and knowledge. I have no words to describe my gratitude for all her support.
Todd Blute (GRS'98), laboratory manager, CAS biology

Nominated by Kim McCall, biology professor and chair, CAS
Todd is a biology department staff member who normally oversees our microscopy and biological instrument facilities. During the pandemic, he took over a lead role in our biology buildings to assess proper spacing for researchers for the "return to research." He also continued to train new researchers on confocal microscopy by generating individual live video lessons. Todd was completely dedicated to keeping research going and has made a huge difference to the faculty, staff and student researchers in biology.
Ken Parlee, manager, Campus Planning & Operations

Nominated by Olivia Hoffmann, Yawkey internship coordinator, Center for Career Development
Ken is the BEST! Every day I'm in the office at 100 Bay State (one to two times a week), he stops by for a visit. I am so impressed with Ken and the whole Facilities team for not only keeping BU together, but doing it in isolation from the buzz that makes working at BU so special. Rooms still get cleaned (extra, actually) and campus furniture and equipment still get fixed in a pandemic. HUGE thanks (from the CCD) to 100 BSR Facilities crew, led by Ken!