My Coming-Out Story: Kính T. Vũ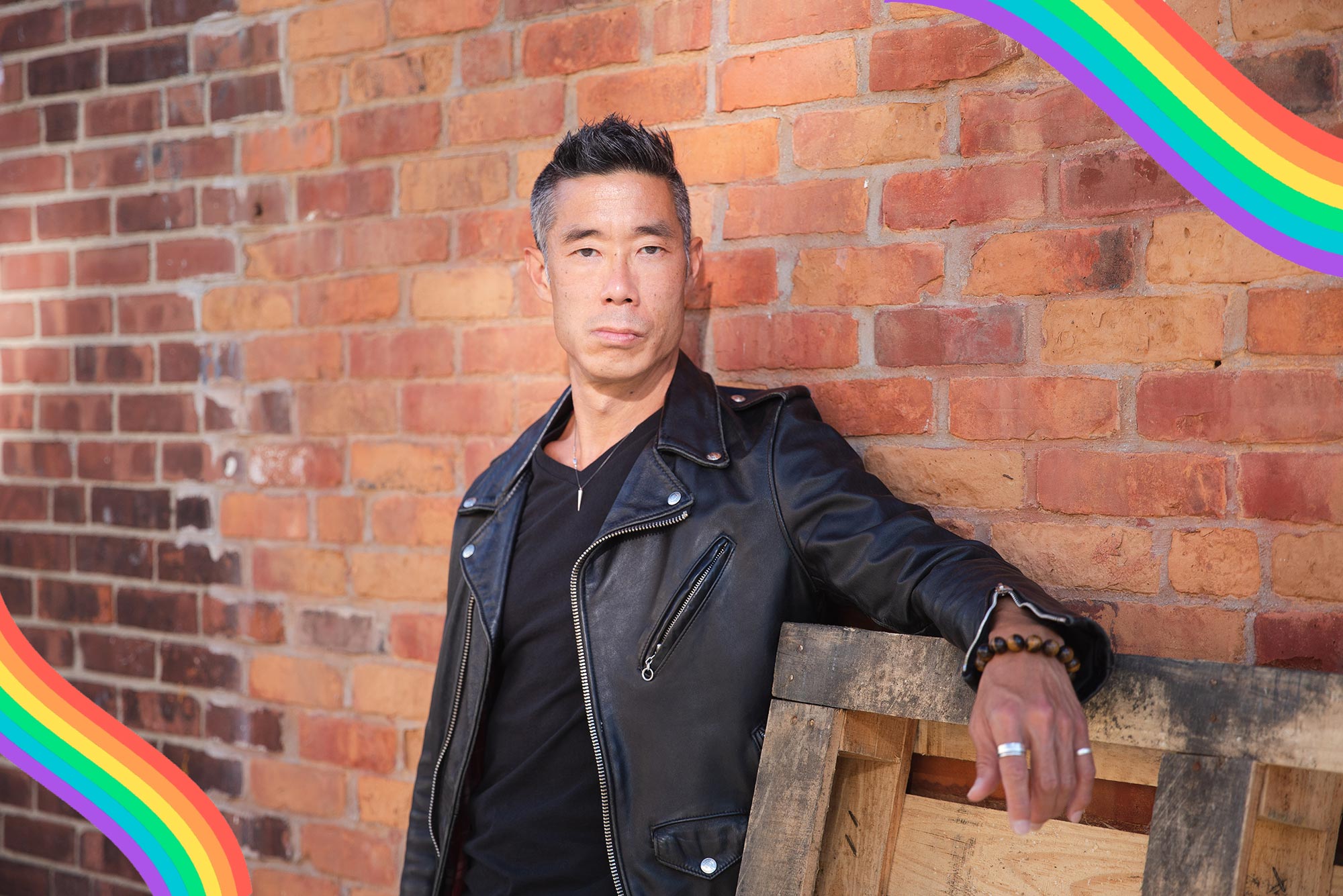 Pride
My Coming-Out Story: Kính T. Vũ
CFA assistant professor on relocating so that he could reclaim his real self
The BU Out List is a new directory of faculty and staff who identify as queer, trans, and/or nonbinary. A collaboration between the University's LGBTQIA+ Faculty & Staff Community Network and Q, the student-run Queer Activist Collective, the Out List's goal is to promote visibility, togetherness, mentorship, and resource-sharing among the BU community.
To mark the Out List's release, BU Today is featuring a series of coming-out stories from list members, bringing you a different personal story each week during Pride Month. Up this week: Kính T. Vũ, a College of Fine Arts assistant professor of music.

"Parallel Tracks"
My coming-out story isn't a magical moment where I flipped a switch. It was a much slower process, and it wasn't wholly enjoyable.
Before coming out, there's a tension between the thing that you're expected to be—in my case, a music teacher and director of a competitive marching band—and the softer side of yourself, whatever that is. Something that's quite prescribed in music education is that high school band directors have to have this very macho persona. That was the tension: there was this expectation of the students—and especially the parents—in small town USA, but I found it to be incongruent with the person I am.
I remember wrestling with whether or not to come out. In the late 1990s and early 2000s, that was not a thing in the communities in which I was living—being out could have been very dangerous. Instead, I got really good at bifurcating and trifurcating the self so that I could isolate the "work me" and just compartmentalize.
In The Courage to Teach, Parker J. Palmer argues for a re-membering of the mind, the body, and the spirit (as would bell hooks). I've worked a lot in my life to bring all of those pieces together. When I finally came out to my friends in November of 2004, I was a second year master's degree student at Penn State. It was one of the most traumatic experiences—for me. Not for my friends! My friends were like, "We're so glad that you said something. We didn't want to tell you, because…we knew. By the way, you are so gay."
After that, I remained closeted until I went to the Twin Cities for my doctorate. At that moment, I decided, I'm moving away from the East Coast, and I'm just going to start fresh. At the same time, I had reclaimed the Vietnamese name that had been taken from me when I got to the United States as a war refugee and was adopted. That's another layer of work. Renaming Asian children was a common practice at the time, and it's something I would now label as white-saviorist, anti-Asian sentiment from adoptive families. They weren't actively being malicious; it's more like they were stuck in a structure that they didn't understand because they couldn't see it. They didn't think to dig deep and say, "Hey, there's probably a problem with just taking this child's name away."  
So I reclaimed my Vietnamese name and dropped the American name—which I can't say to this day; it's a roadblock, I hate it. When I got to Minnesota, there wasn't any coming out. I was just out. I had lots of out friends in the Twin Cities. So that was really the first place I felt comfortable being out. It was also when I started really identifying closely with my Asian-American identity. I was raised among white people, so I'd always thought I was white, kind of like Tarzan thought he was an ape. So there are two parallel tracks here: Asian-American, and gay man.
I had no models as a college student. My undergraduate experience was so uncomfortable as a closeted gay guy coming from a very George Bush, Ronald Reagan-ish community. So I don't necessarily agree with the whole "it gets better" idea. First of all, sometimes it gets better. But, what's it? What gets better? The friendship base? The whole experience of being gay? The sex? You have to be very clear. If a student sees the Out List and reads my story, they can see, "Oh, it got better for him in this way."
Then, I had no support as a young teacher. I'm actually writing an article with one of my colleagues about LGBTQ experiences as novice teachers. The idea being that teachers can be supports for each other, not just for students: there's a ton of literature on how to support LGBTQ youth in our schools and communities—and on less than one hand are the articles about how to support the teachers. For any colleagues who might not be out, hopefully they can benefit from the list by seeing that they don't have to hide themselves.