Human Sacrifice, Haunted Rooms, and Other Rituals of Folk Horror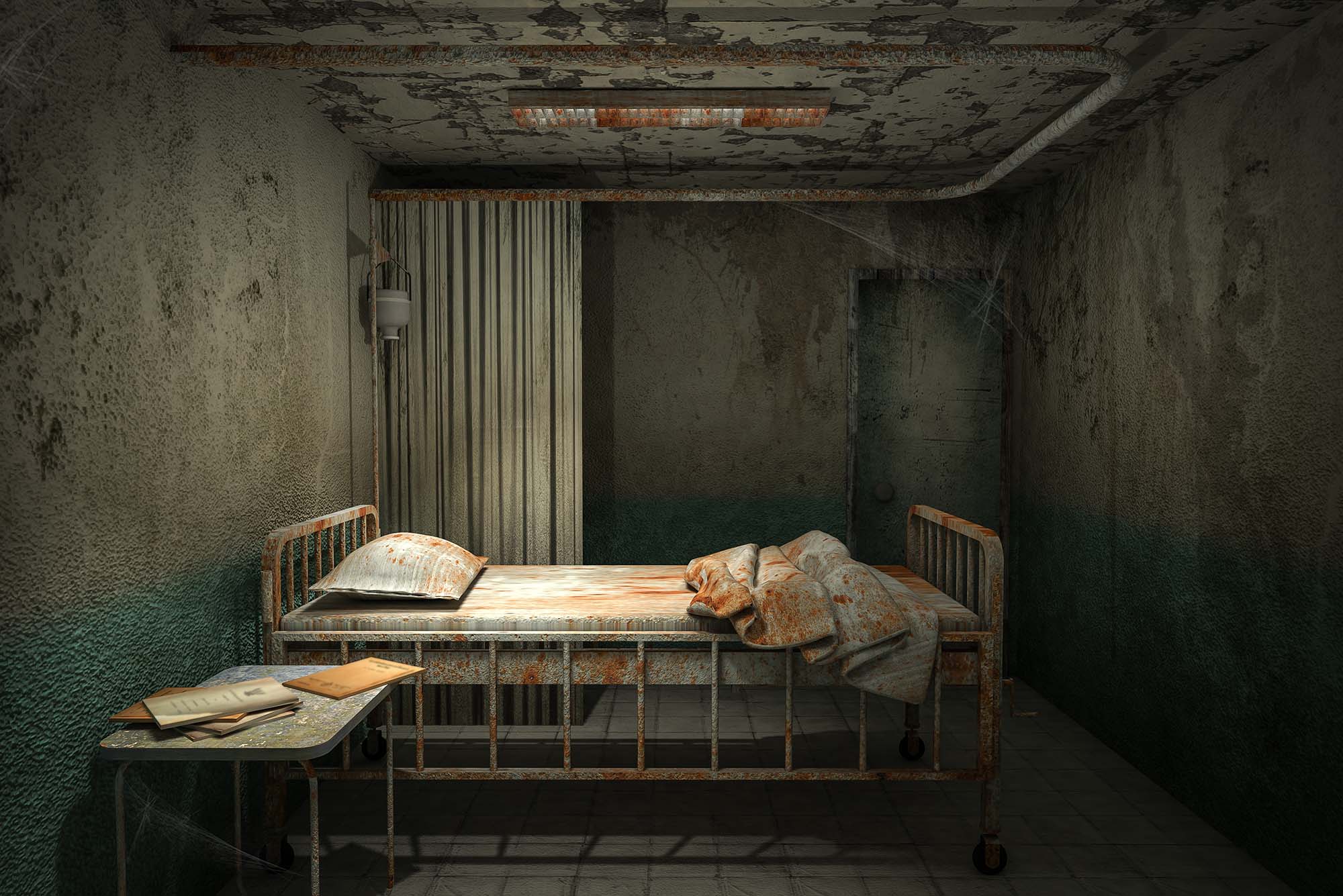 Horror
Human Sacrifice, Haunted Rooms, and Other Rituals of Folk Horror
BU's Aaron Worth edits a new version of stories by little-known horror pioneer Eleanor Scott
"These stories have all had their origins in dreams," British horror writer Eleanor Scott said of her work. The woman obviously slept badly. "Nightmares" more accurately describes Scott's pioneering tales of folk horror: stories typically set in a rural, isolated community practicing ancient rituals, often human sacrifice. (Anyone who's seen the 1973 chiller flick The Wicker Man or its 2006 remake will know what we're talking about.) Randalls Round, Scott's 1929 collection, includes short stories of a gruesome rite reenacted every Halloween; a haunted room permanently traumatizing anyone who sleeps in it; and a student of legends whose obsession leads to lethal consequences at a rural bonfire.
Just in time for Halloween 2021, Aaron Worth, a College of General Studies associate professor of rhetoric, has edited a new version of Randalls Round, published by the British Library, writing an introduction to Scott's work and adding two stories that are believed to be hers under a different name. (Eleanor Scott was itself a pseudonym; the author's real name was Helen Magdalen Leys [1892-1965]).
Horrific literature is a passion for Worth, who is also preparing an anthology of classic stories about "uncanny media technologies," to be released next spring by the British Library, as well as a forthcoming edition of another relatively neglected female master of horror, Vernon Lee, to be published by Oxford University Press as part of its World's Classics series. He discussed his effort to rescue Scott from obscurity with BU Today.
BU Today:
Can you sum up Scott's contribution to horror literature? Did she influence other writers?
Aaron Worth: It's been difficult to establish much by way of direct influence, though this may change in the future as more scholarly attention is hopefully directed at Scott and her fiction. It may be the case that she was one of the first to blend creative elements together into something which would only be later recognized as a distinctive genre. When folk horror became a cinematic phenomenon, I suspect that scholars and editors began to look back for literary precursors and antecedents. Horror anthologists "discovered" Scott's stories in the 1970s, in the wake of Wicker Man and similar films in Britain.
BU Today:
Why isn't she better known?
Aaron Worth: Sexism is a possibility, though the ghost story has always been associated with women writers at least as much as men, so other factors are likely at work as well. Scott only wrote a single volume of horror stories, with poor sales that were not helped by a book jacket that made it look like "a bucolic children's book," in the words of one anthologist. It was reviewed by major outlets including the Times Literary Supplement, but contemporary reviewers tended to focus on Scott's debts to other writers. Those debts are real, though Scott reworks other writers' themes to add crucial elements of gender politics, for instance.

It may be that Scott's real originality in the treatment of folklore and folkways as horror was not apparent to her contemporaries. In a sense, she had to wait for the 20th- and 21st century-explosion of "folk horror" to be discovered as the pioneer that, in my view, she is. If Scott is indeed the author of the two pseudonymous tales I include, then her status as an innovative practitioner of folk horror should perhaps be even higher.
BU Today:
How did you happen to discover her work? Given your other research interests, what intrigues you about horror and this particular horror writer?
Aaron Worth: I must have encountered at least one of the stories from Randalls Round in an anthology at some point. But I think I first became aware of her through brief and cryptic entries in certain reference works, and omissions in others, and [became] interested in her for that same reason. I sought out Randalls Round because Scott and her stories sounded intriguing. As a scholar and editor of classic horror writers, I am always on the lookout for forgotten treasures.
BU Today:
What do we know about Scott's personal life? Was it happy personally and professionally? Did it influence her writing?
Aaron Worth: It is probably no accident that both Helen Leys and her sister Mary became writers, as their father, a failed barrister, had been a successful author of sensational novels. Religion also loomed large in the household—their father's conversion from Presbyterianism to Catholicism had led to a bitter custody battle over the children of his first marriage—and this topic definitely can be found in Scott's fiction. She was educated at Oxford and seems to have found fulfillment in teaching, another subject explored in these stories. Much still remains to be established about the details of her life.