Are China and the United States Really Serious about Climate Change?
Three questions for BU's Xinyue Ma and Kevin Gallagher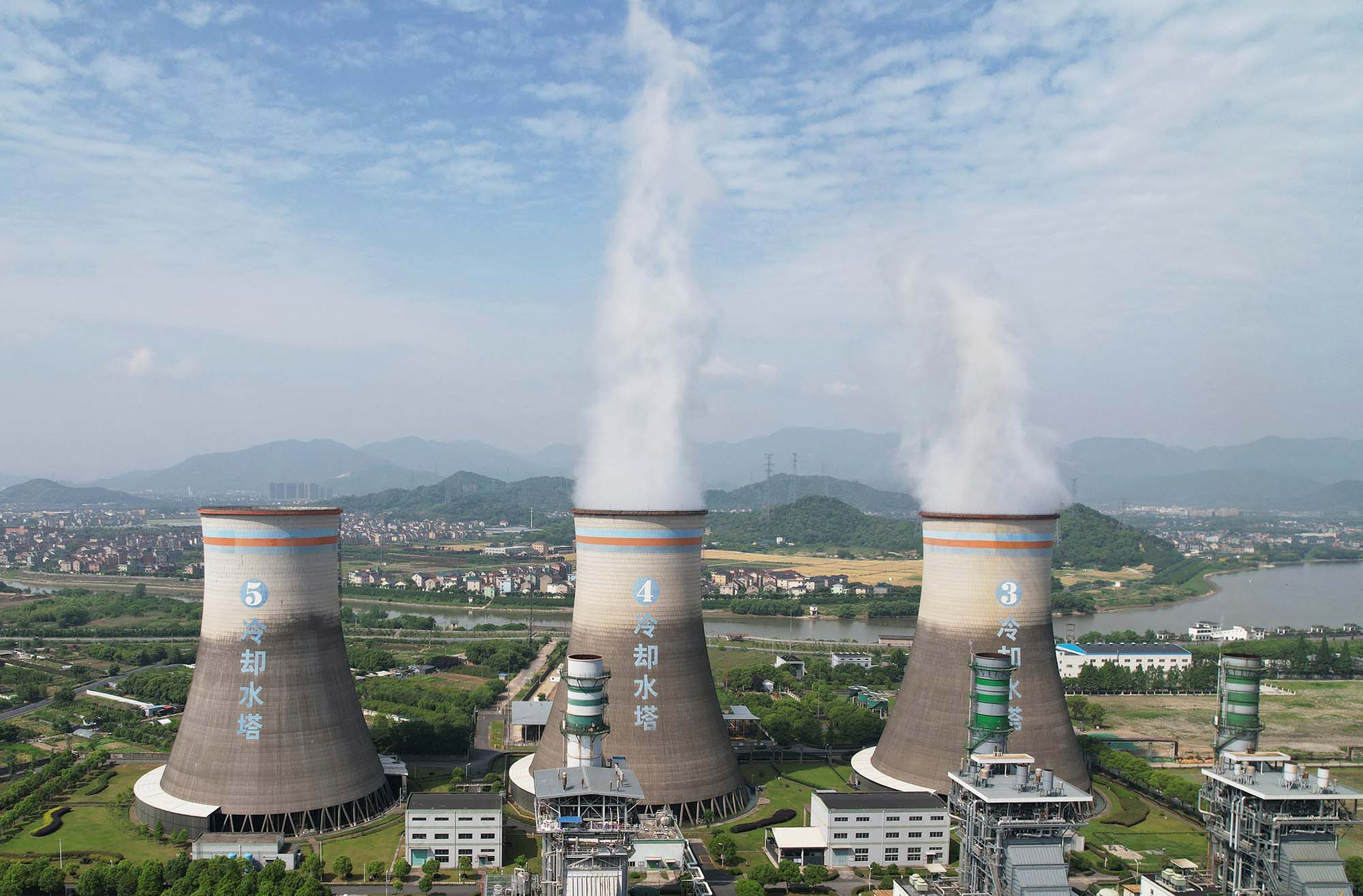 Environment
Are China and the United States Really Serious about Climate Change?
Three questions for BU's Xinyue Ma and Kevin Gallagher
The world's two biggest polluters have promised to start cleaning up their acts. China (no. 1) and the United States (no. 2), the largest emitters of carbon dioxide, gave climate change mitigation pledges before the United Nations General Assembly on September 21.
Chinese President Xi Jinping offered a one-sentence vow to purge investments in coal-fired power plants from its ambitious overseas infrastructure initiative. (His nation builds such plants domestically at breakneck pace, however.) Hours earlier, US President Joe Biden had pledged to give poor nations $11.4 billion by 2024—a doubling of aid—for clean energy and climate-change resilience measures.
Just how serious, and likely, are these presidential promises? BU Today asked Xinyue Ma, BU's Global Development Policy Center China research and project leader, and Kevin Gallagher, a Pardee School of Global Studies professor of global development policy and center director.
Q
&

A
with Xinyue Ma and Kevin Gallagher
BU Today:
How important is Xi's one-line promise to halt overseas coal plant investments, especially given China's domestic construction of them?
Xinyue Ma: China is the largest international public financier of coal plants, contributing to about 50 percent of the global international public finance commitments between 2013 and 2018. With the Group of 7 and South Korea recently vowing to end all new financing for overseas coal projects, China's pledge to stop building new coal power projects abroad means all major public financiers have now committed to exit international coal power finance. This is a significant step and a seminal moment for China, as the biggest developing country and the country with the largest annual CO2 emissions, to have made firm climate commitments, both domestically and abroad.

Many details in the plan of action still need to be ironed out from this one line from Xi's speech. However, this commitment means domestic efforts to mitigate emissions will not be achieved by diverting fossil fuels overseas. This development sends a clear signal that China's energy sector will need to undergo a thorough transition from its current coal-dominated structure to a low-carbon power system.
BU Today:
Same question about Biden: how serious is his aid promise, especially if it would require Congressional approval?
Kevin Gallagher: It is estimated that the world's emerging markets have a potential for climate-smart investment of at least $1.6 trillion per year. In 2009, developed countries committed to a collective goal of mobilizing $100 billion per year by 2020 for climate action in developing countries, which has been extended to 2025. However, despite a growing trend in the annual climate finance provided by developed countries, as of 2019, they were still $20 billion short of meeting the goal.

Since 2012, the United States has provided an average of about $2.1 billion per year to climate-related development finance. Biden's pledge could be a strong push to help developed countries meet their climate finance commitments to the world. However, details of the program are said to still be in the works, and it would require Congressional approval.
BU Today:
What more must both nations do to mitigate climate change?
Ma: Besides international financing, China and the United States are also faced with the huge task of domestic decarbonization. Last year at the UN, China committed to peaking domestic CO2 emissions before 2030 and achieving carbon neutrality by 2060. In April 2021, President Biden also announced a new target of 50 to 52 percent reduction in US greenhouse gas pollution from 2005 levels by 2030.

High-level policy commitments may set us on the right track, but they do not bring change overnight. Both countries will need better-defined guidelines of domestic and international decarbonization to ensure accountability and just transitions. The US pledge has an even longer way to go, requiring a concrete plan that could overcome the partisan impasse over the domestic climate bill.

Additionally, as China and all major international public financiers move away from coal, the next frontier is to bring the private sector on track for a low-carbon transition. Many of the world's major institutional investors and banks have already made ambitious decarbonization commitments. Policies such as carbon pricing and data disclosure will be key to facilitate their transitions and hold private sector actors accountable.
Gallagher: As governments and investors alike exit from coal, it is also important that developing countries are provided with alternative plans for renewable energy. According to the research from the Global Development Policy Center, countries' first submission for the Paris Agreement [on climate] alone creates a $1 trillion investment need in renewable energy. Besides power generation projects, investment in grid connection, distributed energy resources, and power system operation will be increasingly important, given an expected increase in variable renewable energy. The environmental and social risks of these projects also need to be carefully evaluated.

Meanwhile, ending construction of new fossil fuel power plants alone will not be enough to achieve the Paris Agreement. Currently, installed fossil fuels will need to be decommissioned and replaced with renewable alternatives. Chinese and developing country energy sectors will be faced with difficult challenges of a just transition. Decommissioning of coal plants may potentially be combined with debt relief in countries facing debt distress, or in refinancing and reinvestment packages with renewable energy projects. Governments and financing institutions will need to join forces to facilitate the transition while minimizing economic and social costs.

Last but not least, there are plenty of opportunities for China and the United States to cooperate on climate actions, including research and development, multilateral policy engagement, best-practice exchanges, and international climate finance. If these two countries could set aside their differences and explore frameworks of substantial cooperation, they could provide a sizable boost to global climate efforts.