BU Sees Surge in Applicants despite Pandemic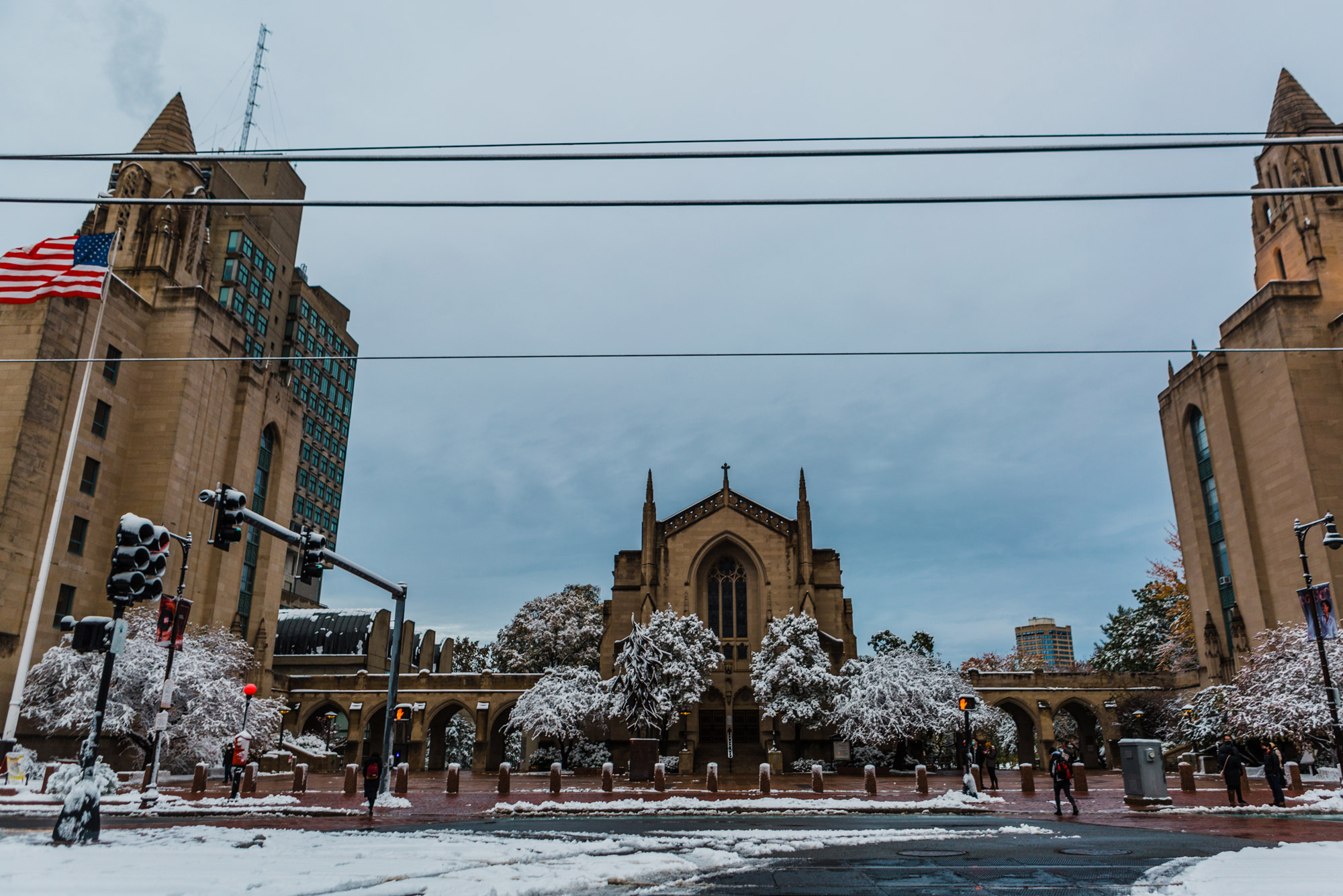 Admissions
BU Sees Surge in Applicants despite Pandemic
First-generation, international, and minority numbers rose, too
With the COVID-19 pandemic still raging across the country and large-scale unemployment still pervasive, college admissions teams expected to see a lower number of applicants applying to their schools compared to previous years. But the opposite rang true at many top schools—numbers surged. And BU is no exception. The University's Admissions office reports a jaw-dropping 75,559 students applied to be a member of the Class of 2025, a 24 percent increase from last year and a new record, breaking the previous one set by the Class of 2022.


Kelly Walter (Wheelock'81), associate vice president for enrollment and dean of admissions, and a 40-year industry veteran, describes it as the most atypical admissions season of her career. "Never in my wildest imagination would I have thought we would experience a 24 percent increase in applications," Walter says. "The Common Application [one of two national applications BU accepts] is reporting about a 15 percent increase in applications to schools similar to BU. But we are even bucking that trend."
One possible factor for the surge in applications at BU is the fact that the University made the SAT and ACT standardized tests optional for those applying for the fall 2021 and spring 2022 semesters. Only 41.6 percent of applicants to the Class of 2025 have indicated they want their standardized test scores considered this year, Walter says. The average SAT score submitted is 1440, 76 points higher than last year's average score of 1364, and the average ACT score is 33, 2 points higher than last year's average score (although these numbers are skewed a bit since all applicants to the Class of 2024 were required to report their scores). And the average high school GPA for those applying for admission next year is 3.73 (compared to last year's 3.72).
Despite the lack of standardized test numbers, Walter says, she is confident that her office will be able to make well-informed decisions regarding admission. The reason is that test scores never drove the admissions process at BU; in fact, she says, the primary piece of information has always been an applicant's high school transcript, as well as the classes they've taken, how many years of each academic subject they've taken, and other factors like extracurricular activities. This year's applicant pool is the most diverse in BU's history. First-generation applications jumped more than 20 percent over last year, to 15,618. International applications increased 9.9 percent, from 12,737 to 13,998. Applications from African American/Black students increased 25 percent, from 3,308 to 4,140, and applications from Hispanic/Latinx students increased 29 percent, from 7,384 to 9,535.

"As we make decisions about the students that we're going to offer admission to, we think a lot about which students will most enrich the overall quality of the academic and residential experience of the BU community," Walter says. "It's also very important that our students represent the world in which we live. And that they come from every walk of life imaginable is really important."
Echoing another national trend, the number of early decision applicants to BU rose, too. This year, 5,720 students selected BU as their first choice college, a 13 percent increase. Walter says that 40 percent of the University's Class of 2025 has already been accepted through the first round (there are two rounds) of early decision.
She credits her Admissions team for being flexible and creative throughout the pandemic, working in new ways to showcase BU and connect with potential students after traditional tours, visits, and in-person interviews had to be canceled. Instead, high school seniors turned to methods like virtual tours via iPhone, group chats, and Zoom calls with BU clubs to learn more about the University.
"When you think about what Admissions is at its core, it's a relationship business, and that means we work very closely and in person with students, parents, extended families, high school teachers, and high school counselors," Walter says. "That all came to a stop in March. And so we had to reimagine how we would connect with students and what that world of virtual recruitment would look like."
High school students have willingly participated in these virtual interactions, she says, seeing that most of them were already engaged in some form of online learning. In fact, she reports that her team members visited more high schools (albeit virtually) than they do in a typical year. "I've never traveled to South Africa and Botswana for BU work before, and this year I talked to students there," she says.
During these virtual visits and chats, interested students surprised Walter by not asking too much about BU's lauded coronavirus testing program and Learn from Anywhere (LfA) learning model. Instead, they gravitated towards typical admissions questions, inquiring about BU's average class size, Study Abroad programs, housing options, and how to get an on-campus job.
"We always made sure that we informed them that our campus was open, that students were living in our residence halls, that we are offering a hybrid model of learning," Walter says. "But I think they're hopeful that by next fall, things will be almost back to normal. They have this vision in their head about what college is supposed to be."
With the application deadline now past, the Admissions team must sort through the remaining applications to fill the 3,200 available spots. Applicants will be notified by late March whether or not they have a spot in the new class.