BU Center for Antiracist Research Teams with the Boston Globe to Launch The Emancipator
Journalism & Media
BU Center for Antiracist Research Teams with the Boston Globe to Launch The Emancipator
Inspired by William Lloyd Garrison's The Liberator and other 19th-century anti-slavery publications, new site hopes to reframe the 21st-century national conversation on race
Shortly before Ibram X. Kendi arrived from Washington, D.C., last June to launch the Boston University Center for Antiracist Research, he was introduced by University President Robert A. Brown to the Boston Globe's new editorial page editor, Bina Venkataraman, via email. The antiracist scholar and the prominent opinion journalist hit it off—discovering a shared interest in Boston's history as a hub of 19th-century anti-slavery publications, notably William Lloyd Garrison's abolitionist newspaper The Liberator.
On Tuesday, Kendi and Venkataraman announced bold plans to reimagine those 19th-century printed journals for a 21st-century digital audience. The center is collaborating with the Globe editorial team, Globe Opinion, to publish The Emancipator, an independent antiracist multimedia platform. Antiracism scholar Kendi, who holds BU's Andrew W. Mellon Professorship in the Humanities and is also a College of Arts & Sciences professor of history, and Venkataraman, who served as a science policy expert in the Obama White House, are the cofounders of the new platform. The mission, they say, is to help reframe today's national conversation on race.
The timing of The Emancipator, which is expected to launch by this summer, is noteworthy. It comes as President Joe Biden moves to address racial inequities amid the growth of white supremacist groups and domestic terrorism, and with opposition from many Republicans who remain loyal to former President Trump, despite his role in inciting the January 6 attack on the US Capitol by Confederate flag–waving white rioters.
Republicans are also stepping up efforts aimed at reducing the Black vote. Meanwhile, with the coronavirus pandemic disproportionately impacting communities of color, new data show that Black and Latino people are being vaccinated at lower rates than white people. All of this is happening against the backdrop of the trial of Derek Chauvin, the white former Minneapolis police officer accused of murdering George Floyd last May by kneeling on his neck for nearly nine minutes. Floyd's death, and the police killings of a long list of other Black people, sparked last summer's nationwide Black Lives Matter protests.
"In our time, slavery has become racism," Venkataraman says. "Antiracist ideas, debates, commentary, and solutions are needed now as much as anti-slavery commentary and ideas were needed to help bring about the end of slavery in the United States."
With support from the center and the Globe, and through philanthropic fundraising, The Emancipator will be a microsite of bostonglobe.com, accessible for free, unlike the newspaper's main news site, which requires a paid subscription. Scholars and journalists will contribute a range of content, from written and video op-eds to data visualizations and virtual conversations and debates. Students from BU's College of Communication will also contribute material. Additionally, in a throwback to the roots of this new publication, The Emancipator will feature abolition-era editorials, annotated by scholars and writers for relevance to the current public debates.
As Kendi and Venkataraman got to know each other via email last summer, they talked about the role played by The Liberator, Frederick Douglass' The North Star, and other anti-slavery publications in bringing about the emancipation of enslaved people. They both saw a connection between the 19th-century abolitionist journals, which called for immediate emancipation, and the potential for Boston, through journalism and scholarship, to become a hub of conversation and debate around what can be done to bring about racial justice in America today.
---

Launching The Emancipator is an opportunity for journalists—and readers—to be engaged in something historic.

---
Because of pandemic protocols, the two continued exchanging ideas over email and during a Globe virtual Op-Doc public event on June 19, 2020 (Juneteenth, as it's become known). Eventually, Venkataraman recalls, "he said to me, 'We should start a newsletter.' I said, 'We should start a publication.'
"As a scholar and a journalist, we have common interests, but also, we don't agree on everything," she tells BU Today. "We thought this could be the basis of a really interesting collaboration, where we bring together the best of scholarship and opinion journalism."
While The Emancipator will be incubated in Boston, Venkataraman says, it will "curate voices of scholars, thinkers, activists, and journalists all over the country."
Marrying scholarship and journalism
The Emancipator takes its name from the anti-slavery newspaper—the first of its kind in the United States, according to historians—that was founded in 1820 by Elihu Embree, a white man in Jonesborough, Tenn., who had freed the enslaved people who worked his land. Upon the publication of The Emancipator's first issue, "it was very difficult for people to believe that slavery, 45 years later, would be no more," Kendi says, "just as I think there are many people today who can't imagine that there could be a nation without racism and inequality. This reimagined platform will marry the best of scholarship and journalism to analyze, comment, and seek truth about the racial problems of our time."
The center and Globe Opinion will each conduct their own search for a coeditor-in-chief. The pair will work together to build, staff, launch, and run the site. One of the coeditors will be employed by the Globe and the other by the center.
"Boston has a storied newspaper tradition dating back to the 19th century," says Venkataraman, who also oversees the Globe's "Ideas" section. "Launching The Emancipator is an opportunity for journalists—and readers—to be engaged in something historic: a platform for opinion and ideas journalism that is grounded in evidence, scholarship, and data to move conversations on racial justice forward in a way that provokes progress."
In addition to Kendi and Venkataraman, The Emancipator's founding team includes Globe columnist and MSNBC contributor Kimberly Atkins (LAW'98, COM'98) and Monica Wang, Center for Antiracist Research associate director of narrative and a School of Public Health associate professor of community health sciences.
Atkins will write a column for The Emancipator, along with "UnBound," a biweekly newsletter. The newsletter's name is drawn from the first edition of The Liberator, on January 1, 1831, where Garrison, who was born in Newburyport and became a journalistic crusader and one of America's most influential antislavery advocates, implored "New England," as he wrote, to join the abolitionist movement: "Do you not hear your sister States resound/with Afric's cries to have her sons unbound?"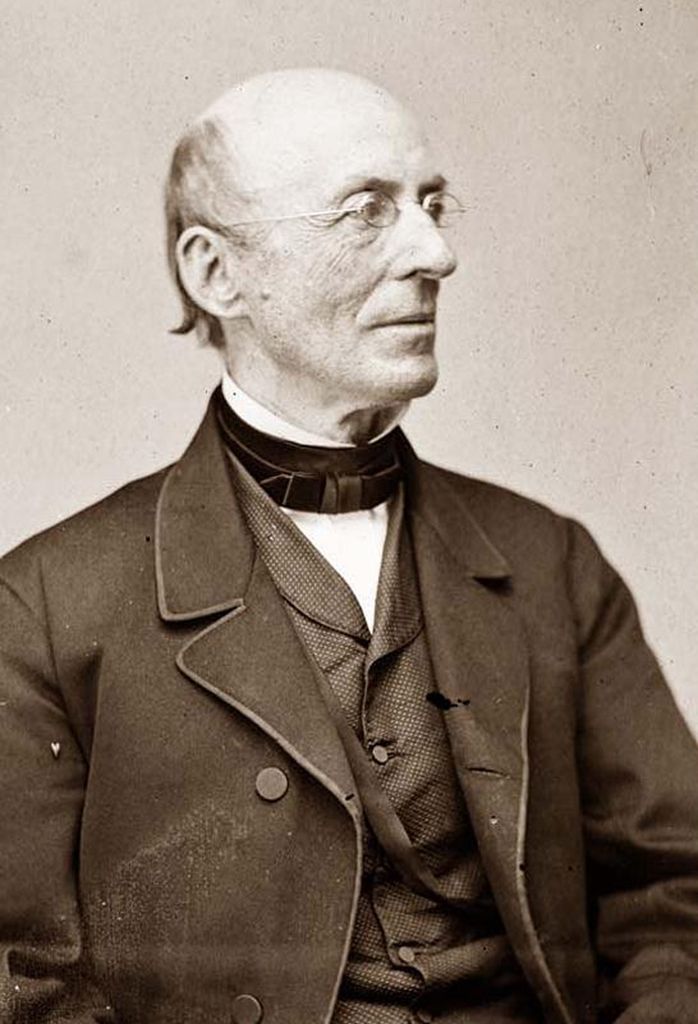 "Those abolitionist newspapers didn't just tell the what, who, and when," Atkins says. "They brought together the leaders of the day and community members to focus on the issue of abolitionism—to discuss why it was important, to take on the arguments against it and to refute them, to push for bold policies, and broaden the thinking about these things. That's the energy we are bringing to this project—a forward-thinking, envelope-pushing approach to addressing systemic racism, and bringing forth antiracist solutions and ideas and proposals."
The Emancipator's lens will be a wide one, she says, and not solely focused on criminal justice, as conversations about racial justice so often are. "Of course that's an important aspect of this," she says, "but that is just one piece of the racist policies and programs and ways of thinking that The Emancipator will address."
The project will be supported by an inaugural advisory board of prominent journalists and scholars, including at least three Pulitzer Prize winners—Nikole Hannah-Jones, the New York Times Magazine writer who founded the 1619 Project; Annette Gordon-Reed, a Harvard historian and author; and Jose Antonio Vargas, a journalist and advocate for the human rights of immigrants. Also on the board are Emily Ramshaw, CEO and editor-in-chief of The 19th, an independent nonprofit newsroom reporting on gender, politics, and policy; Eddie Glaude, Princeton's James S. McDonnell Distinguished University Professor of African American Studies; and Sewell Chan, Los Angeles Times editorial page editor.
BU's Wang says faculty affiliates of the center—and others from multiple disciplines at BU, among them law, data science, computer science, engineering, public health, and the social sciences—as well as from other institutions will be invited to submit op-eds related to their race-related research, including proposing solutions to pressing problems, such as the need for greater diversity in STEM fields or bias in healthcare algorithms.
"We're thinking of the city of Boston as being a pioneer in this regard," Wang says. "How can we lead the way in showcasing antiracist opinion, ideas, and data-driven solutions to promote equity in government, industry, media, the nonprofit world, and other spheres of influence?"