BU Athletics Honors Standout Student-Athletes
Varsity Sports
BU Athletics Honors Standout Student-Athletes
Annual awards show was held virtually Sunday
As the 2020–2021 academic year draws to a close, Boston University Athletics honored the University's top athletes during its annual awards show Sunday night. Like so many events this past year, the ceremony was held virtually.
Returning to play amidst new protocols, truncated seasons, and great uncertainty because of the ongoing COVID-19 pandemic, BU was led back into competition by its four winter teams—men's and women's basketball and men's and women's hockey. The spring season featured 18 Terrier teams in action, making up for the postponed fall seasons.
Those honored Sunday night during the 2021 awards ceremony:
Major Awards
John B. Simpson Award

Given to male and female senior athletes who have demonstrated enthusiasm and leadership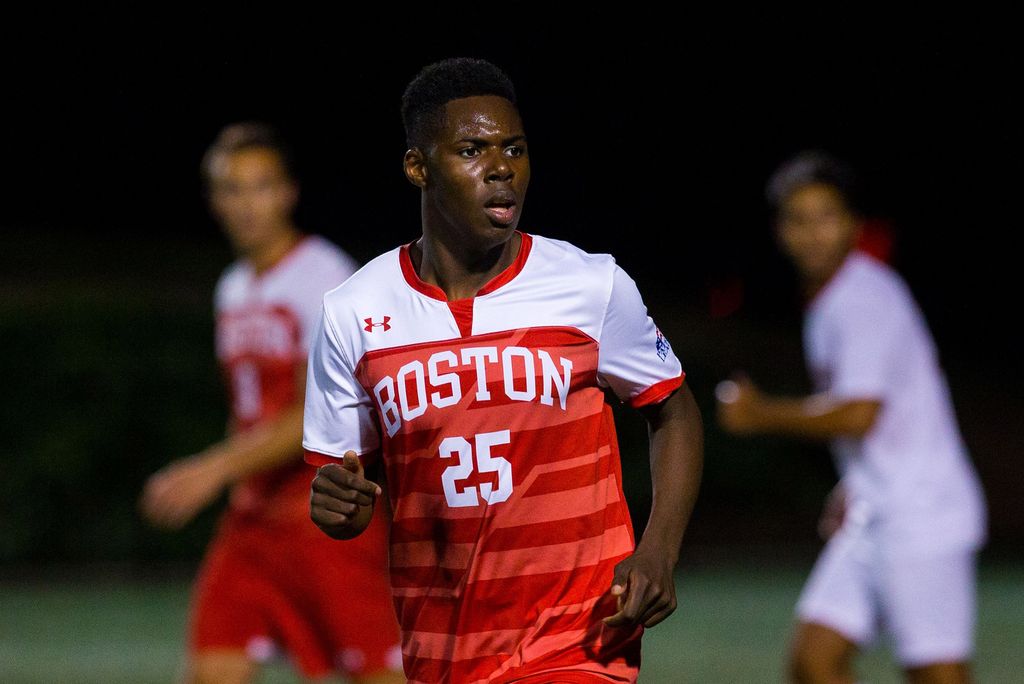 Originally a walk-on player in 2018, Abunaw became central to the men's soccer team and served as a member of BU Athletics' Student-Athlete Advisory Committee.
Mikajah Hayes (Questrom'21), women's track and field
The vice president of the BU Student-Athletes of Color group, Hayes earned 20 top-10 finishes on the track over her four years at BU. She was named to the Patriot League Academic Honor Roll in 2019.
Lily Burchell (Questrom'21), women's tennis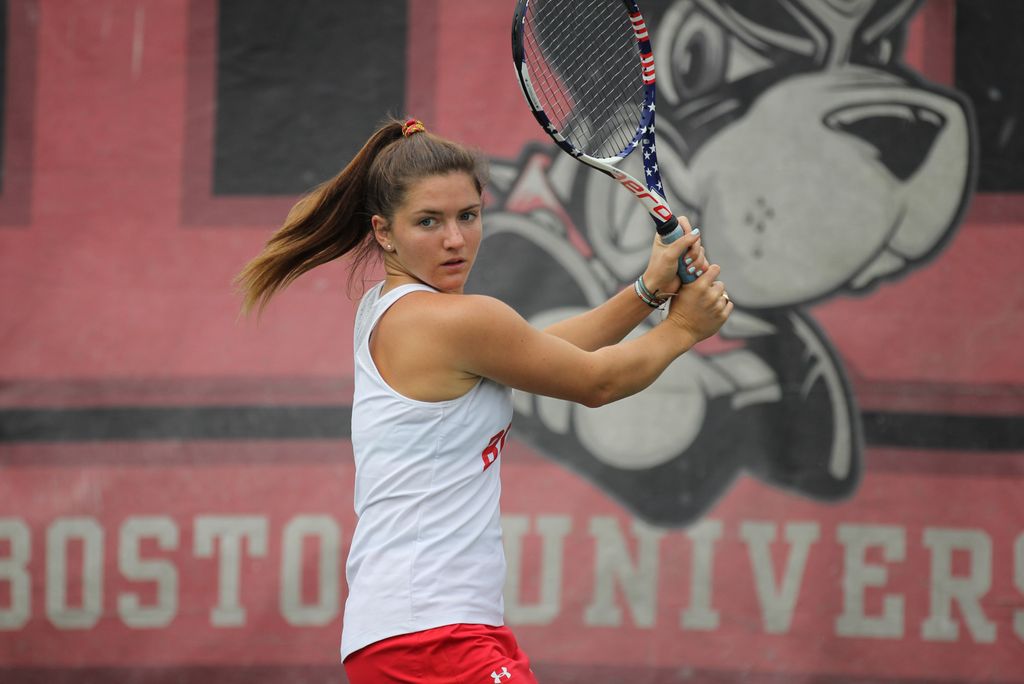 A two-time team captain, Burchell served as president of BU's Student-Athlete Advisory Committee. Her singles victory in the 2021 championship helped the Terriers capture their fifth Patriot League title.
E. Ray Speare Award

Given to the top male scholar-athlete
David Bogatin (Questrom'21), men's tennis
Recognized on both the All-Conference First Team and All-Academic Team in 2019, Bogatin was a three-time Patriot League Academic Honor Roll member and won seven of his nine singles matches this season.
Gretchen Schuyler Award

Given to the top female scholar-athlete
Honored twice as an All-American Scholar by the American Hockey Coaches Association, Schroeder holds program goaltending records in career save percentage (.929) and career goals-against average (1.98).
Mildred Barnes Award

Given to the top female athlete of the year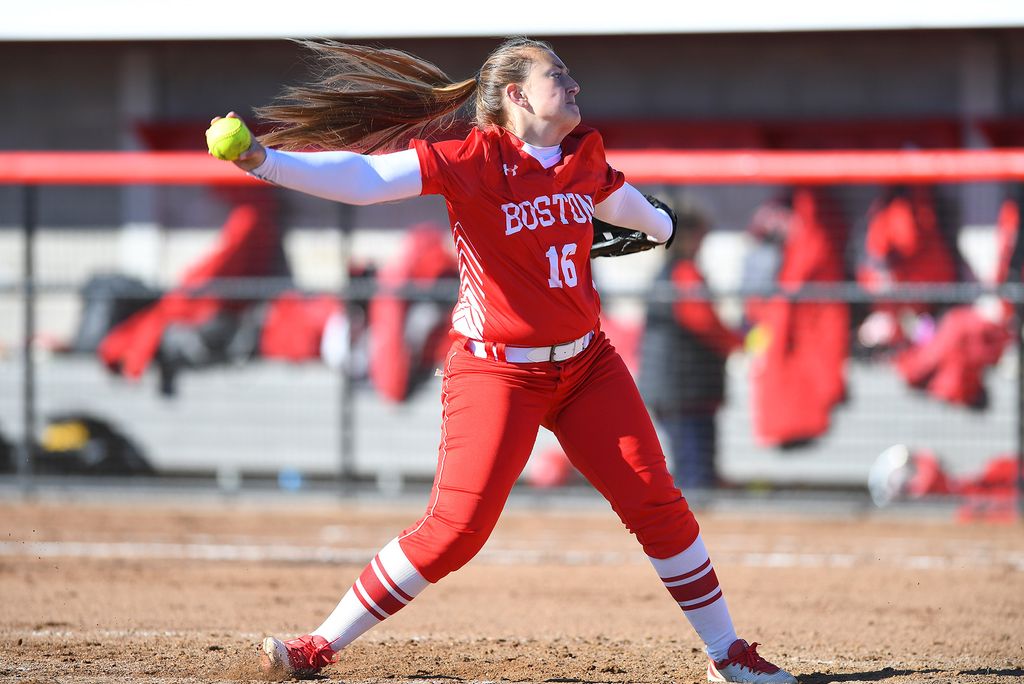 This is the second consecutive year DuBois was named recipient of the Mildred Barnes Award. This year, she is 21-0 in the circle, and leads the Patriot League in wins (21), earned run average (0.73), strikeouts (124), and innings pitched (125). She and the Terriers clinched their third straight Patriot League regular season title over the weekend.
Woman of the Year

Given to the female athlete who best exemplifies a commitment to service, leadership, athletics, and academics over her career
Veronica Kriss (Sargent'21), women's track and field and cross country
The president of BU Athlete Ally—the student-led program that fosters an inclusive environment for LGBTQIA+ student-athletes and allies through community, visibility, education, and empowerment—Kriss also earned Patriot League Academic Honor Roll accolades twice and helped BU win the conference's 2021 cross country championship.
Paul Lewis Student-Athlete Service Award

Given to a senior student-athlete who demonstrates a commitment to serving BU, the athletics department, and the larger Boston community over his or her time at BU
Shannon Ma (Sargent'21), field hockey
A member of BU's Student-Athlete Advisory Committee, Student-Athletes of Color, and BU Athletics' Social Justice & Inclusion Committee, Ma also earned a Scarlet Key Award as one of the University's top senior leaders.
Team GPA Award

Given to the program with the top average GPA
Women's golf, 3.70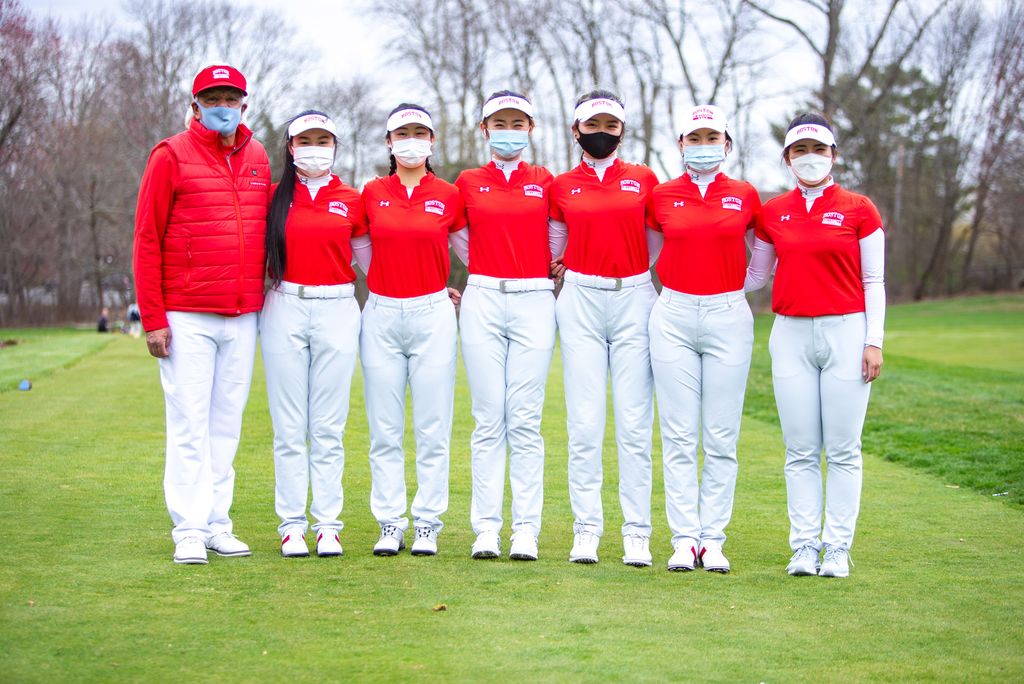 Despite the fact that much of the team spent the fall semester studying remotely, the women's golf team earned the department's top grade point average for the second consecutive year, improving from 3.62 last year.
Joseph P. Mercurio Campus Community Recognition

Honoring an individual who provided "invaluable and limitless" support in the past year
Bill Murray, Campus Planning & Operations
As Campus Planning & Operations' plumbing manager, Murray has long been a familiar face around BU Athletics. "Though I am retiring this year," Murray said during Sunday's ceremony,"I will be following along with BU Athletics and rooting for the Terriers for years to come."
Bruce Lehane Coaching Award

Given to a head or assistant coach who best embodies a holistic, values-based caring approach
Starr this year completed her 40th year helming the BU field hockey program. The team had an undefeated regular season, a top-seeded entry into the 2021 Patriot League tournament, and a championship game appearance—all while dealing with the unpredictability posed by the pandemic.
Student-Athlete Choice Awards
Male Unsung Hero
Jonas Harper (CGS'20, CAS'22), men's basketball
This past season, Harper posted career-highs in points per game (8.1), rebounds per game (3.3), and free throw percentage (.857). He is also involved in BU's Student-Athletes of Color group as a codirector of operations.
Female Unsung Hero
Megan Hickey (COM'21), women's lacrosse
After an injury resulted in Hickey's missing the 2020 season, she returned to the field, and despite being an attacker by trade, was pressed into service as an emergency goaltender for three games, two of them BU wins.
Male Rookie of the Year
Matthew Mason (Questrom'24), men's cross country
Arriving at BU as a record-setter at Sir Wilfrid Laurier Secondary School in Ontario, Mason quickly became a critical distance runner, achieving three top-10 finishes in four events during the shortened 2021 season.
Female Rookie of the Year
A promising recruit from Belgium, Steenssens finished first in the Patriot League in assists per game (.75). She played in four of BU's six 2021 contests, helping the Terriers to a conference title game appearance.
Male Breakout Athlete of the Year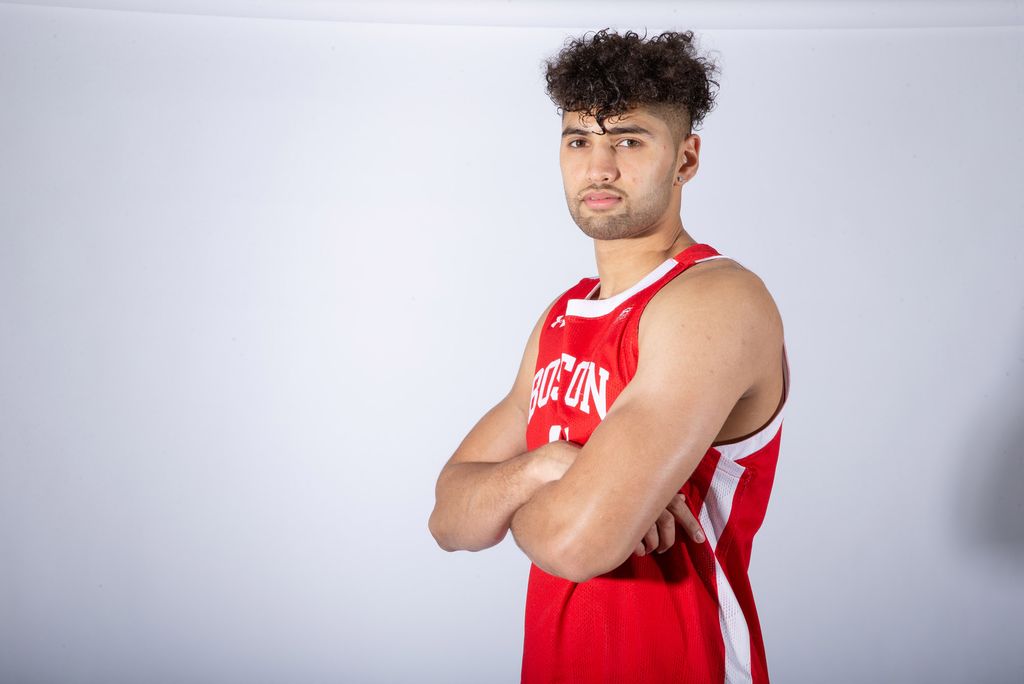 This season, Mathon became BU's go-to forward. He was the only player to start all 18 games, and he set career-highs in points per game (11.2), rebounds per game (8.2), field goal percentage (.559), and free throw percentage (.774).
Female Breakout Athlete of the Year
After the 2020 season was canceled, Griskowitz helped BU's lightweight rowers hit the ground running in 2021 with two wins, in races against Boston College on April 2 and over Wisconsin on May 1.
Play of the Year
Christian Quadrino (CAS'24), men's lacrosse—goal against Army West Point
Congrats to Christian Quadrino of @TerrierMLAX! pic.twitter.com/68C3SMi4VB

— BU Athletics (@BUAthletics) May 3, 2021
Opening Patriot League play against Army West Point on March 6, Quadrino floored his defender behind the Black Knights' net and beat the goaltender with a pump-fake and finish, scoring the best of his 13 goals so far this season.
Moment of the Year
Women's cross country captures Patriot League title behind Andrea Claeson (COM'22)
The only cross country event of the 2021 season was memorable for the Terrier women, who won their second straight Patriot League title. Claeson finished in second place, one of 3 BU runners in the top 10.
Male Teammate of the Year
Andrew Martin (Questrom'21), men's lacrosse
After appearing in 10 games freshman and sophomore years, Martin battled through cancer treatment this year. He completed his final round of chemotherapy last month, and has been an inspiration to his teammates.
Female Teammate of the Year
Sydney Lee (CAS'21), women's swimming and diving
A Patriot League Academic Honor Roll member in 2018 and an All-Conference Second Team honoree in 2019, Lee has been a key voice as the BU swimming and diving teams navigated COVID-19 this year.