Responding to Student Interest, BU's African American Studies Adds Courses and Seeks to Become a Major
Academics
African American Studies Expands Course Offerings in Response to Rising Student Demand
Program's long-term goals: becoming an undergrad major, expanding graduate curriculum
African American Studies program expands courses, seeks to implement a major
A preexisting enrollments surge has been reinforced by national racial reckoning
Four new classes are rolling out this spring and next year
Rose Geer chose to major in English at BU with hopes of reading writers outside the traditional Western canon, particularly writers of color. She signed up for this spring's Resistance, Revolution and Slavery in African American Literature course after last year's Black Lives Matter protests and after a summer quarantine for COVID-19 crimped her participation in the resulting justice movement discussions.
"I needed to be in a space where racism and 'the afterlife of slavery'…was the highest priority," Geer (CAS'21) says. She found that space in this spring's new African American studies Resistance, Revolution and Slavery class, taught by Maurice Lee, a College of Arts & Sciences professor of English.
Such courses, Geer says, blend "all the necessary aspects of literature analysis and appreciation [with] an explicit acknowledgement of the sociocultural and historical realities we students and professors alike endlessly grapple with in our own lives. Professor Lee's class, in fulfilling a degree requirement, is the real potential of the English degree."
She speaks for a growing coterie of Terriers who find that African American studies is a magnet, prompting the program to roll out new courses, starting this semester and continuing next year. African American Studies program director Louis Chude-Sokei, George and Joyce Wein Chair in African American Studies and a CAS professor of English, calls it a case of long-term aspirations—average class enrollments have doubled since 2017—turbocharged by the current national reckoning with racism.
"I've taught books by African American writers for years," Lee says, "but national events—Charlottesville, Ahmaud Arbery, George Floyd, Breonna Taylor—pushed me to teach a course solely focused on African American literature." His determination was reinforced at a virtual forum last summer organized by Umoja, BU's Black student union, where students requested more classes on African American subjects.
"I'm hoping that students in my course can continue to develop the knowledge and skills they need to meet the challenge of racism in America," he says.
Besides Lee's class, students this spring could take Topics in African American Studies: The Afro-Latino Memoir. Come fall, the program will offer African American Literature and the Classical Tradition, as well as Latinx Identities, Families and Communities. Additionally, students taking two courses outside the program will now receive program credit: the College of Fine Arts course Music of Black Americans and the College of Communication's Race and Gender in the News Media.
"I wouldn't want to suggest that the rising student demand is specifically due to the immediate political and cultural climate," says Chude-Sokei. "It is also due to CAS, BU Center for the Humanities, and Kilachand [Honors College]"—which helped implement the new courses—"all having already been committed to diversifying and updating our wider curriculum.
"Rising student demand for [the program's] courses is a consistent fact of teaching at BU, independent of the current political climate. Most of our classes are popular, our minor continues to grow—larger even than many majors—and our enrollments often make or break those of many of the departments our courses are cross-listed with."
That said, he adds, the program does anticipate greater student interest from the current national introspection on racism.
"This happens all the time with African American or ethnic studies, either due to guilt or genuine curiosity or the awareness among students that their classes simply are not serving them well in terms of particular issues and material," Chude-Sokei says. "Ultimately, I credit BU students for recognizing what they are not getting elsewhere and knowing where to go to find it. The current crises of racism, state violence, immigration, and authoritarianism have only signaled to them that African American studies is a central place for engaging those intersecting phenomena."
African American Studies is a program and a minor rather than a full-fledged department and a major. Establishing a major has been a goal at least since Chude-Sokei came to BU in 2017.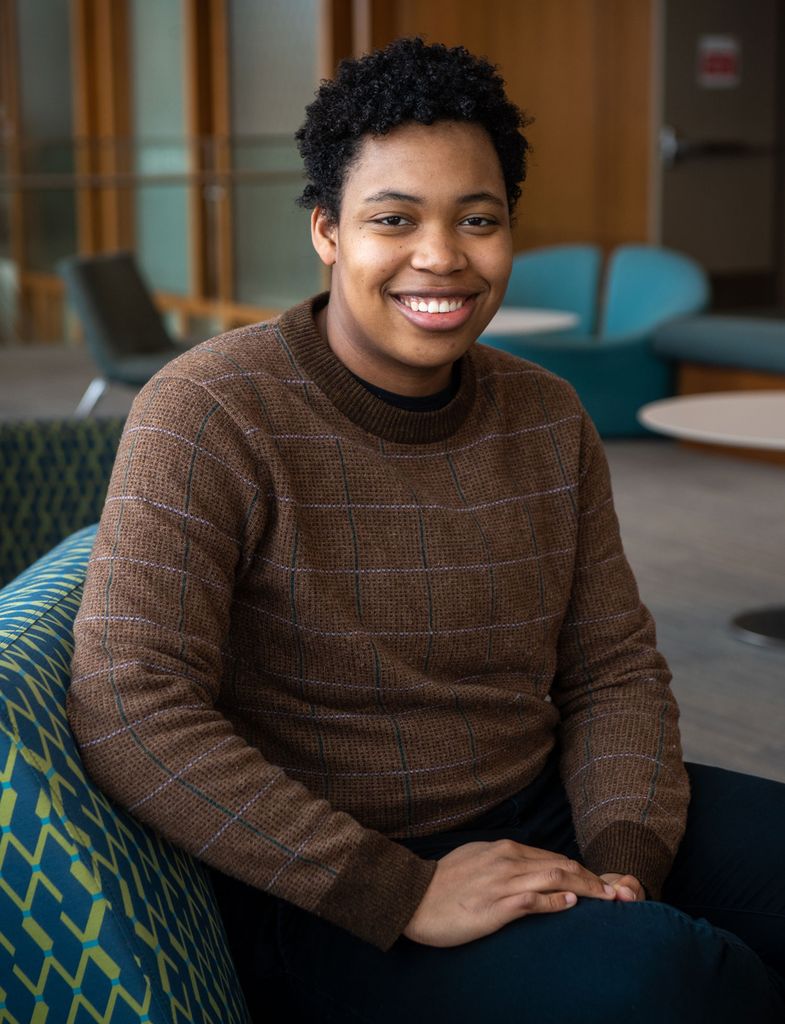 "Many are surprised that it's not already a major at BU," he says.
"Peer institutions are way ahead, and those were driven also by student interest or demand," he adds. "We are very much on the cusp of a major." The program is in the process of seeking University approval for it. Other goals include expanding the African American Studies graduate program—"the oldest such program in the country"—and establishing a certificate in the discipline, Chude-Sokei says. 
"My colleagues and I are certainly ready for [a major]," he adds, "and are incredibly excited about what this will mean, not just in terms of student life and campus culture, but in terms of the kind of ideas and scholarship we all produce that is already poised to redefine BU."
Sydney Adams (CAS'21), who has enjoyed multiple classes in the program, agrees. "I think having an African American studies major would only heighten the experience," she says. "In addition to a class with students from different academic backgrounds, there would be students working to become experts in the field, offering a completely different perspective on the class topic.
She's also taking Lee's new course this spring. "It's incredible that AfAm is expanding its offerings, which allows for broader coverage of AfAm topics," Adams says. "Last semester I was able to take a course with Ianna Hawkins Owen [a CAS assistant professor of English and of African American studies], which gave me a great lens into the study of neo–slave narratives, expanding my knowledge on a topic that I had a small view into when I entered the course."