The Weekender: November 12 to 15
Celebrate Diwali, try the new Taco Bell, and check out some art on campus
Last week's election uncertainty was tense, but we're thinking this weekend will be more chill. Depending on how important being healthy is to you this weekend, you can move your body in a virtual yoga class or indulge in a cheat meal at the new Taco Bell Cantina on Comm Ave—maybe do both. Or, check out the new exhibition at the College of Fine Arts Stone Gallery before celebrating Diwali at a campus dining hall.
New Taco Bell Cantina in West Campus
In case you have somehow not heard already, a Taco Bell Cantina opened at 872 Commonwealth Ave in West Campus last week. The new spot has everything you crave from a Taco Bell—Doritos Locos Tacos, chalupas, etc.—but it differs from the chain's normal fast food model in that it also serves up beer, wine, and Freezes, aka boozy slushies. Eater.com reports that the location doesn't have a website or mobile ordering set up yet, so you'll have to visit in person to place your order. BU Today will have a story tomorrow about the new spot.
Copley Square Farmers Market
If you need fresh ingredients for a meal this weekend, schedule a visit to the Copley Square Farmers Market, which is open from 11 am to 6 pm on Tuesdays and Fridays, with the first half hour reserved for seniors and high-risk people. In addition to produce straight from the farm, you can also hit up vendors like Fork on a Road, which has vegetarian food and spices, and Koshari Mama, which sells Egyptian street food. Book a time to visit here and read over the market's COVID-19 guidelines here.
As, Not For: Dethroning Our Absolutes Exhibition in the Stone Gallery
Mary Yang, a College of Fine Arts assistant professor of art, Ashlie Dawkins (CFA'22), Gabriela Ferrari (CFA'22), Jay Li (CFA'21), and Angela Lian (CFA'21) are collaborating with graphic designer Jerome Harris to create the exhibition As, Not For: Dethroning Our Absolutes in CFA's Stone Gallery. "The exhibition seeks to question, inspire, activate, and challenge the design community and beyond," Harris says, "with the objective of promoting deep history, design theory, and aesthetics of African Americans." The exhibition opened last week and runs through February.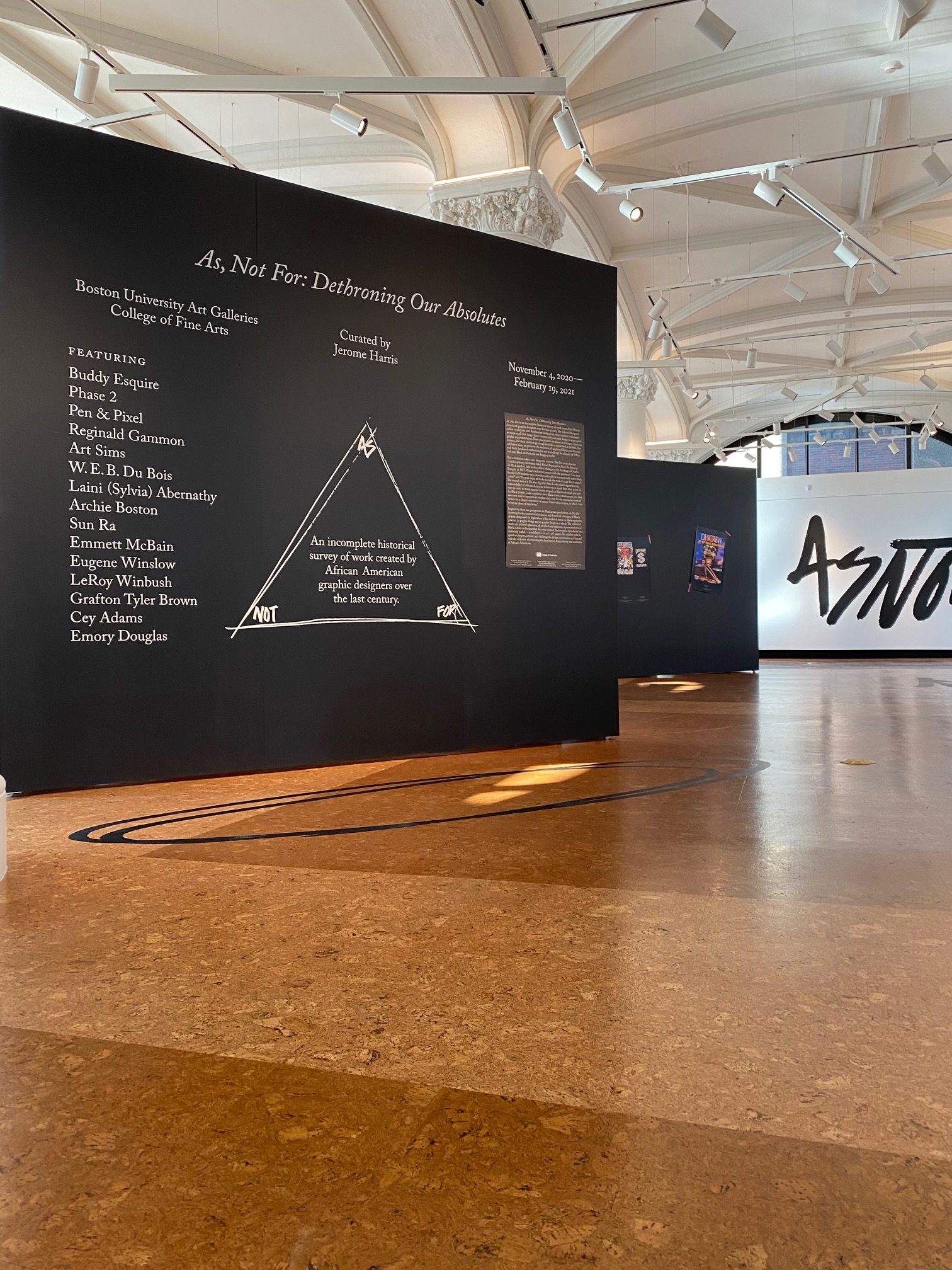 Managing Anxiety Workshop
With a stressful election season still making headlines and COVID-19 cases increasing every day, now is a good time to learn tips for de-stressing. BU Behavioral Medicine's Cong Zhang hosts a weekly group, on Thursdays from 3 to 4 pm, called Managing Anxiety, for students who want to, well, manage their anxiety. Zhang teaches cognitive behavioral therapy techniques for controlling negative thoughts, and students have an opportunity to talk and share experiences in the group. Find instructions about registering here. Another Managing Anxiety session is led by Ilana Licht on Mondays, from 3 to 4 pm, as well.
Peer-Led Community Yoga Class
Yoga is another great way to de-stress. Meghan Walsh (CAS'20, SPH'22) teaches this class, and all experience levels are welcome. The class is from 9 to 10 am on Friday, November 13, so ward off any superstitions with some light morning exercise. Find the Zoom link here.
Diwali Festival of Lights Dinner
Dining Services is celebrating Diwali, the Hindu fall festival of lights, at the West Campus, Warren Towers, and Marciano Commons dining halls during dinner on Saturday, November 14. They'll be serving up chicken 65 (deep-fried red chili chicken), naan, paneer pizza, kheer (rice pudding), and more for this special occasion.