The Top BU TikToks You Just Can't Scroll Past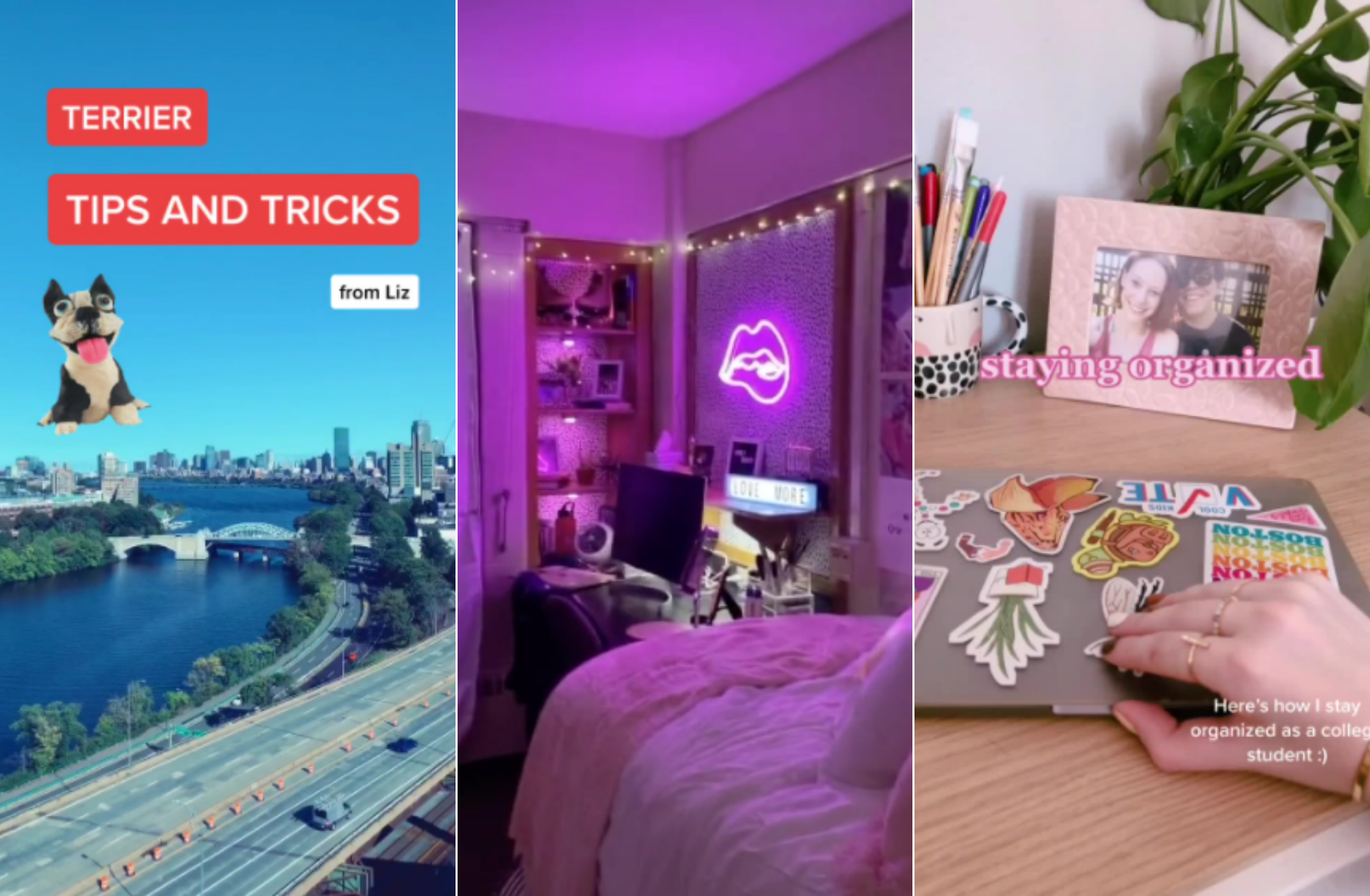 Social Media
The Top BU TikToks You Just Can't Scroll Past
From the latest dance trends to room decor, meet the Boston University creators taking over your #FYP
From the latest dance trends to room decor and everything in between, it's time to meet the latest Boston University TikTok creators taking over your "For You page" (#FYP). We guarantee you won't be able to scroll past them.
---
1. Staying Organized in College
With the semester in full swing, we're always looking for ways to keep things organized. For Emma Cohen (COM'23), it's all about updating your calendar, a little color coding, and note-taking. Do yourself a favor and take notes on Emma's note-taking.
2. The Terrier Tips You Must Hear
Looking for the best outdoor spaces? The best BU tips from upperclassmen? New Hampshire native, now Bostonian Liz Stubbs (CAS'21) shares the best tips for living on Comm Ave.
3. Visit a StuVi I Apartment from the Comfort of Yours
Feeling a bit of cabin fever? Check out this "suite" campus apartment tour at StuVi I hosted by Leslie Mercedes (Questrom'22). This is the dorm room inspiration we all need.
4. Time to Update That Study Playlist
Seems like we've all got our go-to studying playlist, but how about changing things up? Dillon Tedesco (CAS'23) has you covered with some new favorites.
5. The Dorm Room Makeover We Can't Believe You Haven't Seen
Every year, one of our favorite moments are the dorm room transformations and personalizations across campus. Check out this Warren makeover.
6. The Self-Care Tips Everyone Needs to Hear
If your skin is a bit irritated from all your mask-wearing, you aren't alone. Lucky for us, Sarah Cocroft (CAS'22) is sharing all her skincare tips.
7. F*ck It Won't Cut It ROCKS
In case you haven't been to the BU Beach in a while, the famous rock has a new look—and we're kind of obsessed.
---
This semester, we're bringing students together through TikTok—and we want you to be a part of it. Interested in creating some content for us? Email Dahlia Maleh (dmaleh@bu.edu) with an idea or two.