Photo Gallery: A Look Back at an Unforgettable 2020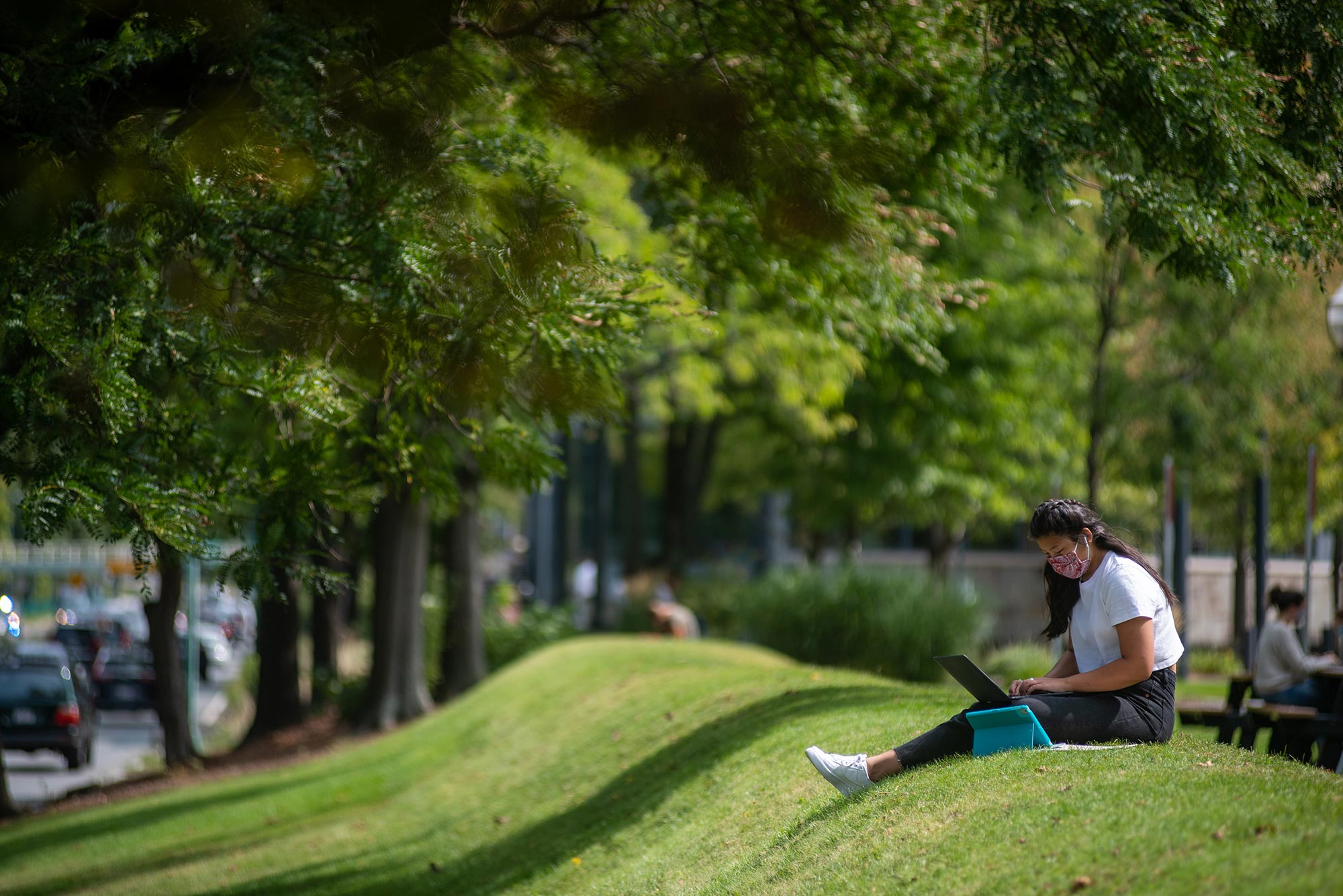 Campus Life
Photo Gallery: A Look Back at an Unforgettable 2020
Images capture how the COVID-19 pandemic transformed life at BU
When 2020 began, no one could have imagined it would end with a world turned upside down by a virus no one had ever heard of, a virus that has now claimed the lives of close to two million people, more than 300,000 in the United States alone. Social distancing, mask wearing, and hand sanitizing took on a new urgency.
Here at BU, COVID-19 forced the University to quickly adapt to a remote learning model immediately following spring break in March. A massive testing and contact tracing system implemented by the University this summer allowed students to return to campus for the fall semester for a combination of in-person and remote learning, dubbed Learn from Anywhere (LfA).
Of course, COVID-19 wasn't the only story of the year. There was a rancorous presidential election, a summer of protests and unrest in Boston and across the country following the deaths of several unarmed Black men and women at the hands of police officers, and the controversial appointment of a Supreme Court justice. Here on campus, there were significant developments as well: a new home for the Howard Thurman Center for Common Ground, the beginning of construction of BU's new state-of-the-art Center for Computing & Data Sciences, and the establishment of the new BU Center for Antiracist Research.
In our annual year-in-review photo gallery, arranged chronologically below, we've pulled images that ran on BU Today throughout the year. See how the pandemic transformed life on BU's Charles River and Medical campuses, as well as some of the other highlights from the past year.
Our thanks to BU photographers Janice Checchio, Jackie Ricciardi, and Cydney Scott for creating a visual record of this extraordinary moment in the University's history.