BU Students Say "F*ck It Won't Cut It" When It Comes to COVID-19 Safety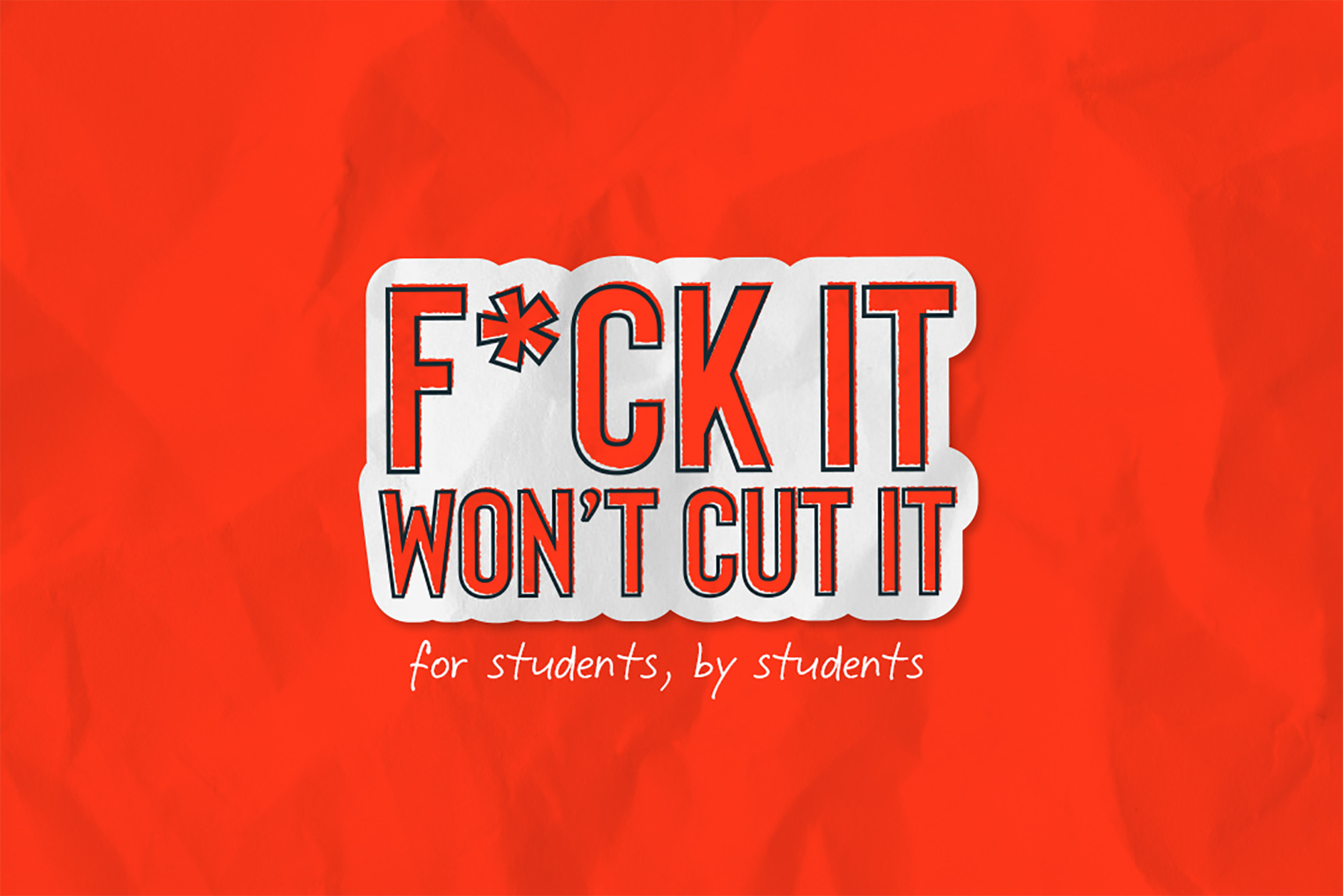 Public Health Campaign
BU Students Say "F*ck It Won't Cut It" When It Comes to COVID-19 Safety
Students, staff create separate public health campaigns for the fall semester
Those Boston University students planning to be on campus this fall amidst the coronavirus pandemic will be reminded in a not-very-subtle way about just what's expected of them when it comes to masks, social distancing, isolating, testing, and other precautions. That message is part of a new student-led public health campaign called F*ck It Won't Cut It.
Through TikTok videos, Instagram posts, and infographics, F*ck It Won't Cut It works to communicate an urgent reality: that if the entire student body does not take social distancing, masking up, and other COVID-19 preventive measures seriously when they return, campus life will cease to exist. It also aims to dispel misconceptions, and answer questions, about responsible partying and dating that students might not feel comfortable talking about with their parents or professors.
The project is a first-ever joint effort between students in the College of Communication's AdLab and PRLab, and yes, the campaign title is meant to shock people, says Hannah Schweitzer (COM'21), president of AdLab. "The team talked about how a lot of us will just say, 'F*ck it' to a small thing during this pandemic, just as you would in a pre-COVID world too, like studying," she says. "Now if you bring home groceries, you might say, 'F*ck it' to wiping them down, but this year back on campus, these small lapses could have dire effects."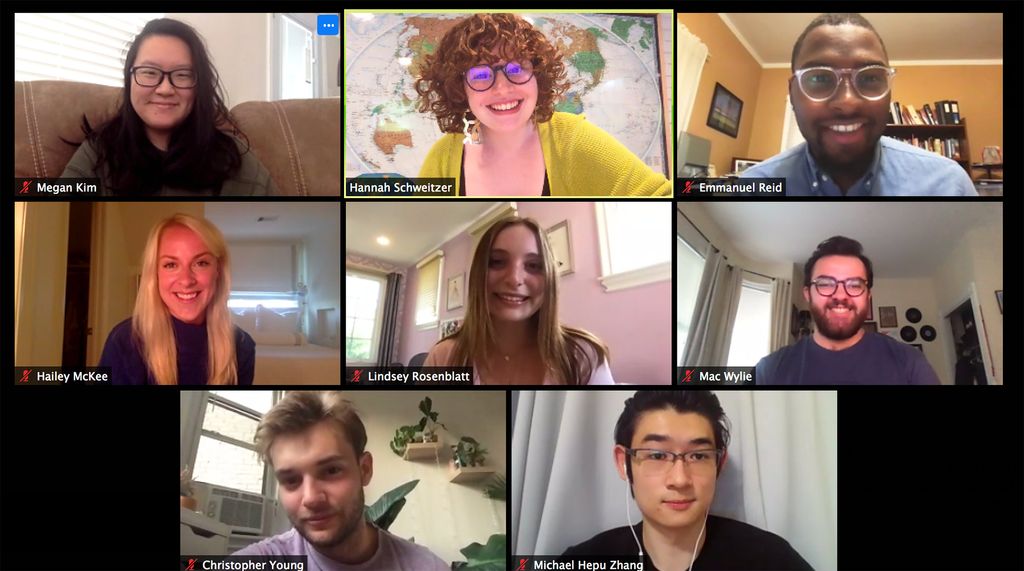 Hailey McKee (COM'20), PRLab account director, says the campaign comes at a crucial time. "Nationally, there is a space for young people to flip the narrative and show that they are smart and taking coronavirus precautions seriously," she says. "We think it's important to keep our campus community safe."
The news of the campaign's official launch broke early on Tuesday, when Josh Gerben, founder of a trademark law firm, came across BU's trademark filing to protect the phrase. The University filed it for technical reasons, according to a BU spokesperson, and is fully supportive of the student-led effort. Gerben tweeted out a screenshot of the paperwork, and the story was soon picked up by the Boston Globe and other media outlets.
The team of eight students has been at work on the campaign since June, when they were asked by University administrators to create some kind of viral campaign. As part of their research, they held focus groups with campus student leaders, asking for their feedback. The creators pitched different iterations of their work to the offices of the Dean of Students, the president, and the provost, McKee says, and all were extremely supportive. "We know it's a bold approach, we know it's different," she says, "but they are showing they value student voices and creativity and we hope this can help students stay in a place we love with the people we love."
McKee says the students really thought about how to make their messages down-to-earth and realistic, in addition to stressing the widely shared narratives about measures like masking and social distancing.
The team learned through the focus groups that one big concern students have about returning is that they believe their peers or roommates might not follow protocols, so part of the messaging is about how to set expectations from the beginning of the semester. Other messaging will touch on topics like sex and dating (informing students about the added safety of virtual or monogamous sex, and more), what you need to keep in mind if you do choose to attend a party, and myths around coronavirus ('I'm young, so I can't get sick' is a common one).
F*ck It Won't Cut It will post new content throughout the semester, sharing things like infographics, new data from the commonwealth and the Centers for Disease Control and Prevention, and tips and tricks and clearing up false information.
Although the campaign takes a more lighthearted approach, McKee wants to reassure everyone that the students recognize that this is a serious issue. "We do not take this issue lightly, even if you see a fun graphic or funny tweet," she says. "It's a dialogue we need to have. We need to take care of ourselves, our fellow students, and the faculty and staff who are graciously helping us during a COVID-19 world."
F*ck It Won't Cut It isn't the only public health messaging that will be appearing on campus this fall. Look for a second one, Don't Go Viral, to be launched by Marketing & Communications. Posters hung in places like the George Sherman Union and Warren Towers will broadcast messages about such topics as a symptom checklist, how to get in touch with the Healthway Medical Line, and the 1-2-3s of testing.
Carrie Landa, Student Health Services Behavioral Medicine director, says the two public health campaigns play an important role in the fight against the coronavirus. "COVID-19 is a public health crisis," Landa says. "Raising awareness through these campaigns provides important reminders about the role that we as individuals have in keeping ourselves and our community safe."