MET's Pépin Lecture Series in Food Studies & Gastronomy Goes Virtual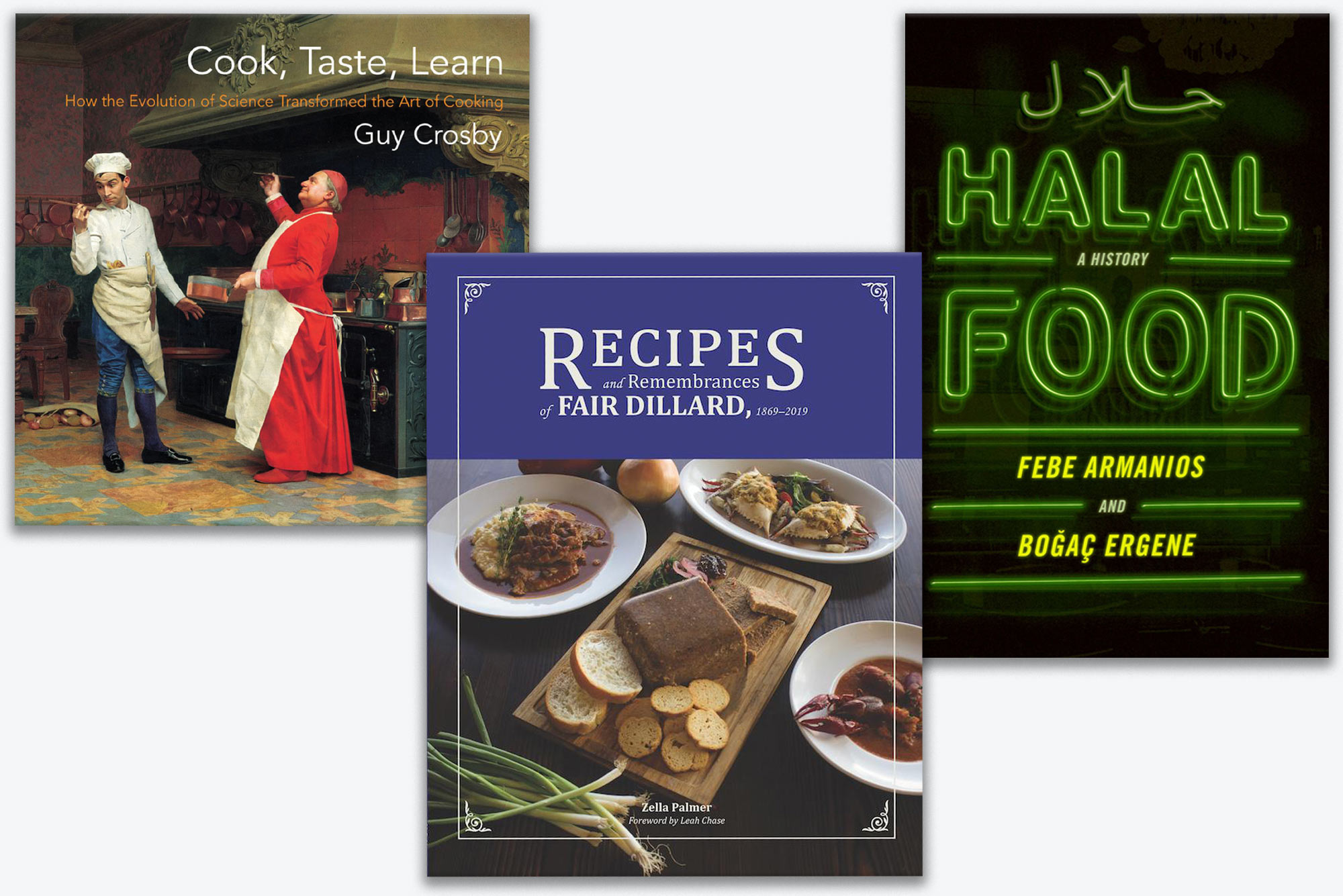 Food Studies
MET's Pépin Lecture Series in Food Studies & Gastronomy Goes Virtual
Scholars will explore the history of halal food, recipes from an HBCU New Orleans university, and the science of cooking
Jacques Pépin began cooking at age 13 in his native France, went on to work at some of the most preeminent French restaurants in New York City, then opened one of his own, all while pursuing a bachelor's, and later, a master's at Columbia University. The author of more than 20 cookbooks and host of several award-winning TV series on French cooking, Pépin has been a lifelong advocate of both the culinary arts and of food studies.
In 1991, he and fellow cookbook author and close friend Julia Child (Hon.'76) launched the BU Gastronomy Program at Metropolitan College, the first academic program of its kind in the United States. The pair also collaborated with Programs in Food & Wine founding director Rebecca Alssid to develop the Certificate Program in the Culinary Arts, an extensive hands-on culinary training in French and international cuisines. Pépin remains on the program's faculty.
Each semester, the Gastronomy Program and Programs in Food & Wine hosts the Pépin Lecture Series in Food Studies & Gastronomy, which is free and open to the public, showcasing the depth and breadth of the burgeoning discipline. Michael Twitty, Julie Guthman, and Ken Albala have been among past speakers, with topics ranging from the inner workings of the industrial poultry farming industry to the history of takeout in Japan.
"Bringing in scholars who are working on food in an academic way is to fulfill that dream of Jacques Pépin," says program director Megan Elias, a MET associate professor of the practice. "He attempted to get his PhD at Columbia. He wanted to write a dissertation about food and literature, and the faculty there said, 'That's not a real topic.' When we have these talks, we're running the seminar he wished he had been able to be in."
This year's series begins today, Friday, November 13, and is entirely virtual for the first time, providing an opportunity for foodies and scholars outside the Boston area to tune in.
The virtual format's added advantage, Elias says, is being able to extend invitations to scholars who, even before the pandemic, might not have been able to make the trek to Boston, like Febe Armanios and Bogac Ergene, who will deliver the lecture Halal Food: A History today, from noon to 1 pm, from Turkey, where they are currently on sabbatical. The talk was canceled back in the spring when COVID-19 shut down the campus.
Much more than street food, halal, or permissible, foods within the Islamic tradition have a nuanced geographical, cultural, and legal history. The two historians will trace the diverse history of halal foods and foodways, from 10th century Baghdadi recipes to modern manufactured food products with unknown additives and fillers, shedding light on their meaning today.
Finding a way to break bread, in keeping with tradition, over Zoom has been an important part of the preparations for this fall's series. Registered participants receive a written recipe or a recipe demonstration video about a week in advance of each lecture, and are encouraged to prepare the food the day of the event. "Historically, there was always a food component to these lectures," says Jessica Thompson, Food & Wine assistant director. "This was tremendously important to founding director Rebecca Alssid," who considered hands-on experiences with food integral to its academic understanding.
The second lecture in the fall series is a testament to that philosophy. Zella Palmer, the chair of Dillard University's Ray Charles Program in African-American Material Culture, will present her recent work, Recipes and Remembrances of Fair Dillard, 1869–2019, which uses recipes to illuminate culture, theory, and history, on Friday, November 20. A collection of recipes from the archives of Dillard University, one of New Orleans' historically black colleges and universities (HBCU), Palmer's work encapsulates the university's connections to the Civil Rights Movement, as well the rich food culture of African Americans in New Orleans.
"I wanted my students to have this as part of their curriculum," says Palmer. Cooking from these recipes, she says, is not only a lesson in Dillard's history, but a hands-on way to experience African American history more broadly. With recipes from the likes of Eleanor Roosevelt, Howard Thurman (Hon'67), Lena Horne, Marian Anderson, Ralph Bunche, and international leaders like a former president of Liberia, Palmer's labor of almost four years showcases the people and stories of a "small HBCU in New Orleans, but a very big university in the sense of the culture."
Although the field of food studies has grown extensively since Pépin and Child launched the MET program nearly 30 years ago, external and internal barriers still exist within the field at large. It "was really hard finding a publisher," Palmer says of her book. "They kept on emailing me back, telling me, 'It's too niche, it's too Black, it's too this'… I'm glad things are coming out in 2020 about discrimination in media publishing."
The series final lecture, scheduled for December 4, will be given by Guy Crosby, a Harvard T. H. Chan School of Public Health professor and science editor of Christopher Kimball's Milk Street, assisted by food scientist Valerie Ryan, a MET lecturer in gastronomy. Crosby's lecture, Cook, Taste, Learn, will trace the evolution of cooking from its earliest technological advancements to the contemporary science of healthy, nutritious food. Participants can expect to leave with a newfound appreciation for the scientific principles behind their favorite recipes, and a certifiably delicious recipe for gravy.
In a year that has left people largely unable to connect with others over food and drink, "it is crucial to keep people connected through a shared love of food," says Potter Palmer, MET Food & Wine Programs director. "Julia [Child] used to say that you cannot really 'know food, unless you really know food'… One's enjoyment in preparing or eating a dish is only enhanced by knowing the history and culture behind it." Likewise, preparing a dish only deepens our appreciation of its story. "The Pépin Lecture Series," Palmer says, "provides an opportunity to experience both."
The Fall 2020 Pépin Lecture Series is being held virtually; the events are free and open to the public, but registration is required. Find registration links for each lecture here. The first lecture, Halal Food: A History, is Friday, November 13, from noon to 1 pm. Registrants will receive a link to the webinar via email. The corresponding recipes for each lecture will be sent roughly one week in advance.