Jack Dorsey Donates $10 Million to BU Center for Antiracist Research
Center for Antiracist Research
Jack Dorsey, Twitter and Square Cofounder, Donates $10 Million to BU Center for Antiracist Research
Gift from tech CEO's Start Small philanthropic initiative comes with no strings attached, less than two months after leading scholar Ibram X. Kendi launches center
Dorsey, a Silicon Valley entrepreneur with a reported net worth of $5 billion, made the gift through his charitable initiative, Start Small, with no strings attached—a signal of his unqualified support of Kendi's vision of putting academic researchers at the forefront of the movement to dismantle policies that underlie racial inequity and injustice.
"What is amazing is just the generosity of Jack Dorsey and that it gives the foundation to the center," says Robert A. Brown, president of BU. The unrestricted nature of the funds "gives the director endless discretion about how the income from the gift will be used over time to advance the center."
Brown calls the gift "a tribute to Kendi and his vision for antiracism and for the vision of building a center around scholarship and policy that actually has a positive impact going forward."
Of the total gift, $9 million will go to the center's endowment and $1 million will be available for immediate use, allowing the center to hire staff and fund its first research and policy teams on COVID-19 racial disparities.
"I'm elated," says Kendi, the center's founding director. "You want something, you work for something, you think something could be transformative—like a major gift to the center—but you never know when you're going to receive it. For Jack to commit to us and to trust us and invest in us, I'm still coming to grips with it."
Jean Morrison, BU provost, says Dorsey's funding gives Kendi, who has spent years studying racism and developing his vision for an antiracist America, "the resources to launch the center like a rocket ship."
Dorsey "wanted to make an immediate gift and ensure that the center has the wings it needs at the outset," says Beth McDermott, vice president for development. At the same time, she says, Dorsey understands the magnitude of the problem the center wants to address and intends his gift to serve as a catalyst for additional philanthropy.
"Jack's gift, like the [$1.5 million] Vertex Foundation gift and the gifts of so many people and organizations, is essential," Kendi says. "But we still need to raise a lot more in order to make the difference that we are striving for. We are going to be engaged for decades in high-quality multidisciplinary research, critical policy and narrative change work, and lending our support to antiracist advocacy. That all necessitates a large staff, a community of well-funded researchers, and a lot of resources."
A center born out of urgency
Start Small, also referred to as #startsmall, made the gift, unsolicited, just weeks after Kendi came to BU to start the center, with an urgency to his mission driven by a convergence of events: the COVID-19 crisis that is disproportionately ravaging Black and Latinx communities, the killings of George Floyd, Breonna Taylor, and Ahmaud Arbery, and the nationwide protests and growing support for the Black Lives Matter movement and racial equity across every segment of society, including policing, higher education, healthcare, and the high-tech industry.
"What's incredible about this gift is that it allows us to begin scaling the size of our center extremely quickly, so that we can begin responding to and studying racism," says Kendi, who came to BU from American University and is BU's Andrew W. Mellon Professor in the Humanities, an endowed chair previously held by only one person, the late Nobel Prize–winning humanitarian Elie Wiesel (Hon.'74).
---

"One of the oldest narratives in American history is the narrative that people are the problem, as opposed to policies, as opposed to conditions those people are forced to live in. We need researchers and storytellers and evidence to create a new narrative that the problems of the society we need to fix are policies, not people, and we need to scale that shift from sea to sea."

---
Photo by Joan Villalon on Unsplash
The author of five books, the 38-year-old Kendi has emerged as a major voice in the national conversation over the issue he has been studying for years: how to fight systemic racism. In recent weeks he has been a visible presence nationally, from CBS This Morning to Nickelodeon with singer Alicia Keys to MSNBC's Morning Joe and from Good Morning America to Oprah Winfrey's new talk show to The Late Show with Stephen Colbert, talking about his vision for antiracism, a term that he helped bring into the mainstream. "It's not enough to say you're not racist," Kendi says. "You have to commit to being antiracist." His books include the best sellers How to Be an Antiracist, Stamped from the Beginning (winner of the 2016 National Book Award for Nonfiction), and Antiracist Baby, a board and picture book for children.
Kendi's vision for the center calls for multidisciplinary research and policy teams. Researchers across BU, from the law, social work, the humanities, computer science, communications, and medicine and public health, will collaborate with researchers from other universities, as well as data analysts, journalists, advocates, and policy experts. The goal, which Kendi outlined in his proposal to Dorsey's Start Small, is to help create racial change—change, in Kendi's words, that is about "creating equity and justice for all, and a human community that values equity and justice for all."
"Ibram is proving higher education is more relevant than ever," McDermott says.
A new kind of philanthropy
If Kendi seeks to revolutionize academia's approach to studying racism, Dorsey, 43, who cofounded Twitter in 2006 and is also cofounder of financial services company Square, wants to revolutionize how billionaires give away their money. In April, he announced the creation of Start Small, with the aim of funding global COVID-19 relief, girls' health and education, efforts towards a universal basic income, and most recently, social justice reform. Dorsey transferred $1 billion, 28 percent of his wealth, to Start Small in 2020.
Since April, Start Small has donated nearly $200 million to five dozen nonprofit groups in the United States and around the globe.
Dorsey, who rarely gives interviews and declined to comment for this article, has embarked on what Vox calls in a recent article "one of the most radical experiments in this era of historic income inequality—whether it is possible to quickly give away more than $1 billion of his money, and to do it effectively." The donations are disclosed publicly on a Google spreadsheet called, simply, #startsmall tracker and they include the Center for Popular Democracy, Color of Change, Black Lives Matter, The Movement for Black Lives, Black Visions Collective, NAACP Legal Defense & Education Fund, Campaign Zero, Hispanic Federation, and Colin Kaepernick's Know Your Rights Camp.
Start Small reached out to BU's development office about Dorsey's interest in supporting Kendi and the new antiracism center. Dorsey had "already given significant thought to how he wanted to approach philanthropy differently and to provide a new model" for such giving, McDermott says.
While Dorsey and Kendi did not know each other previously, they are generational peers, just five years apart in age, and they both understand the power of storytelling and the powerful potential of social media platforms. Kendi is a strong voice on Twitter, where his following at @DrIbram is 282,000 and growing fast, and the Center for Antiracist Research has surpassed 40,000 followers. (Dorsey's @Jack Twitter handle has 4.7 million followers.)
Dorsey's gift is part of an outpouring of donations from the high-tech industry to racial justice organizations in recent months. The industry has had to contend with criticism over its own lack of diversity in both hiring and leadership. Social media platforms, which are designed to amplify provocative voices that generate money-making clicks, have been faulted for not doing enough to aggressively tamp down racist comments and hate speech.
A platform for protest
Cyber civil rights expert Danielle Citron, a School of Law professor of law, says Twitter should be credited with "trying to address hate speech in a coherent and systematic way." In the last year, the company expanded its rules around hate speech to include dehumanizing speech against religious groups, as well as any language that dehumanizes people on the basis of their age, disability, or disease.
Citron, who serves without pay on Twitter's Trust & Safety Council, says the social media platform has played a vital role in the growth of the #BlackLivesMatter movement. The platform has become a sort of virtual global town square—except instead of dozens or hundreds of people gathering on a city street, millions of people join and organize protests, and videos of police violence are able to be seen around the world.
"Twitter is often a very mixed bag," Citron says, "but in this moment, with Black Lives Matter, we've seen it as an important source for raising public consciousness."
Thanks @jack and #startsmall for supporting the @AntiracismCtr at @bu_tweets. Your $10M donation, with no strings attached, gives us the resources and flexibility to greatly expand our antiracist work. The endowment is vital, as we build our new Center. 1/https://t.co/BcVPgwCjuF

— Ibram X. Kendi (@DrIbram) August 20, 2020
Kendi says the center's researchers will track and study racial data in the same way epidemiologists track and study COVID-19 rates of infection and death.
"There's a pervasive problem," he says. "The center needs to simultaneously study this problem from every angle, going into every cave, and see it and track it and track the causes of the problem, and advocate for new corrective policies."
The way to use that data in the fight for public policy changes, Kendi believes, is through narrative and storytelling.
"One of the oldest narratives in American history is the narrative that people are the problem, as opposed to policies, as opposed to conditions those people are forced to live in," he says. "We need researchers and storytellers and evidence to create a new narrative that the problems of the society we need to fix are policies, not people, and we need to scale that shift from sea to sea."
$10M to Dr. Ibram Kendi and the Center for Antiracist Research at BU. This research will inform and fuel much needed and overdue policy change. I appreciate you Dr. Kendi, and I'm grateful for your work! https://t.co/M2zvIQYeEO

— jack (@jack) August 20, 2020
Among the plans of the Center for Antiracist Research is to continue expanding its COVID Racial Data Tracker into the Racial Data Tracker (RDT), with a goal of becoming the nation's largest online repository of racial inequity data in every sector of society, from wealth to health. The RDT will track, visualize, and analyze racial inequities, while also training generations of racial data scientists. Data from the RDT will help provide policymakers, media outlets, and everyday citizens with racial data relevant to the places where they live and work.
Kendi makes clear that the plan for the center is still a work in progress, one he has been developing through conversations with the center's associate director of research, Jessica Simes, a College of Arts & Sciences assistant professor of sociology, and other colleagues at the center, as well as with Morrison, Crystal Williams, vice president and associate provost for community and inclusion, and other BU faculty. "It's a collaborative effort," Kendi says. "We're continuing to bounce ideas off each other as we develop our blueprint."
"Every gift…is another building block"
That blueprint is already resonating with donors amid what has become a national reckoning over racial justice. "Dr. Kendi's work is critically important in this moment," Morrison says. "Through his quiet but fierce language and straightforward characterization of things we've all been looking at, he motivates people to want to work with him, to help him move the cause along."
While Dorsey's gift to the center is the largest to date, the volume of gifts has been extraordinary for an entity launched so recently. The nonprofit Vertex Foundation is giving $1.5 million over three years to support research on racial disparities and health. Boston-based Vertex Pharmaceuticals, Inc., is led by Reshma Kewalramani (CAS'98, MED'98).
"Every chance I have to speak to Ibram or to read a piece written by him, I am left feeling optimistic and inspired by what is possible," Kewalramani said during a virtual conversation she and Kendi led Wednesday with alumni donors to the center.
More than 1,500 people have made donations, from less than $50 to eight figures. "I'm as proud and grateful for the small gifts as any large gift," Kendi says. "For so many people to give at this moment of severe economic struggles is truly inspiring. The seriousness and the commitment of the people—of Jack Dorsey—fuels me."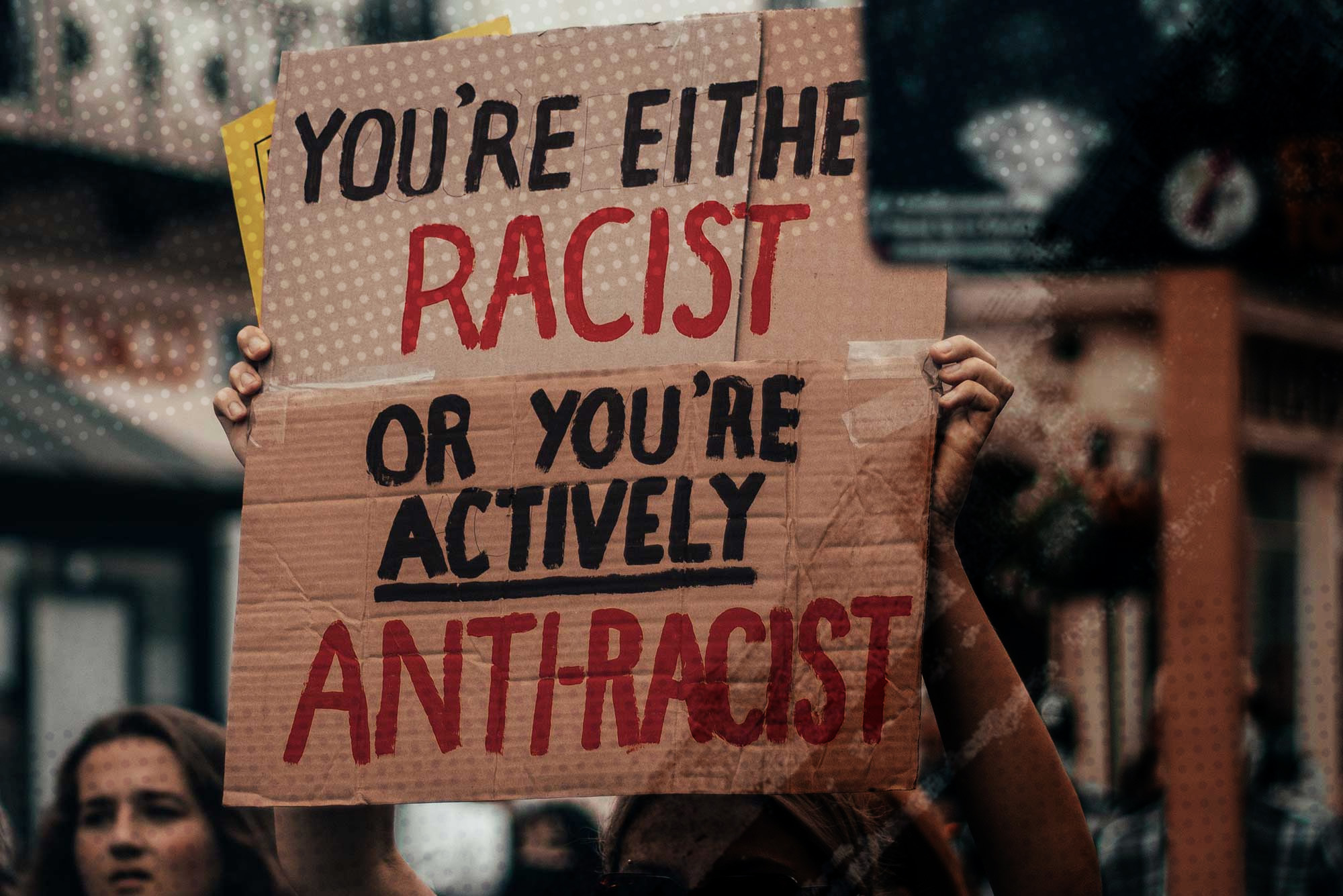 ---

"The center has to be successful not only today, but years and years from now. We've had these moments in our lives too many times where we have not gotten a sustainable amount of energy to make real systemic change. Now is the right opportunity to have long-term change."

---
Photo by Alex Motoc on Unsplash
Brown says the immediate outpouring of giving for the new center is unprecedented in higher education fundraising. "I've never seen this—ever—where something resonates from a societal point of view with people of means and corporations and with individuals. It's the moment, plus the person, plus there's a sense—and the fact that Dorsey is giving an endowment is a huge statement about this—that we cannot let this moment pass.
"The center has to be successful not only today, but years and years from now," Brown says. "We've had these moments in our lives too many times where we have not gotten a sustainable amount of energy to make real systemic change. Now is the right opportunity to have long-term change."
Racism is a juggernaut, Kendi says. "Jack seemed to understand how critically important it is that we build this center at a level of scale to challenge this juggernaut. We've received gifts from more than 1,500 individuals," he adds. "Every single one of those gifts, and every gift we receive in the future, is another building block."
But he stresses that money isn't the only thing people can give. "Everyone has something to give—it could be time, it could be expertise," he says. For Kendi, the mission feels especially urgent. Last week, on his 38th birthday, he wrote to his Twitter followers that two years ago he was facing surgery for stage IV colon cancer, and as someone surviving cancer, and as a Black man, he feels as if he's living on borrowed time.
"To live on borrowed time is to have an orientation and urgency towards the biggest change today," he wrote. "To live on borrowed time is to be thankful for all the people fighting all forms of injustice today and tomorrow."
In his September cover story in The Atlantic, "The End of Denial," Kendi points to a recent Monmouth University poll that found that roughly three quarters of Americans now view ethnic and racial discrimination as a big problem.
"We want to transform this awareness into equity and justice for all," Kendi says. "We just feel that having a center based in antiracism research, that asks the right questions, will help us get there."
Dorsey's gift, Kendi says, is "a huge shot in the arm.
"It's just amazing that Jack would recognize and decide to invest in our center with no strings attached, particularly at this early date. And to be among the group of organizations that he's supporting is truly an honor."