BU President Robert A. Brown Outlines How University Hopes to Cover $52 Million Shortfall from Pandemic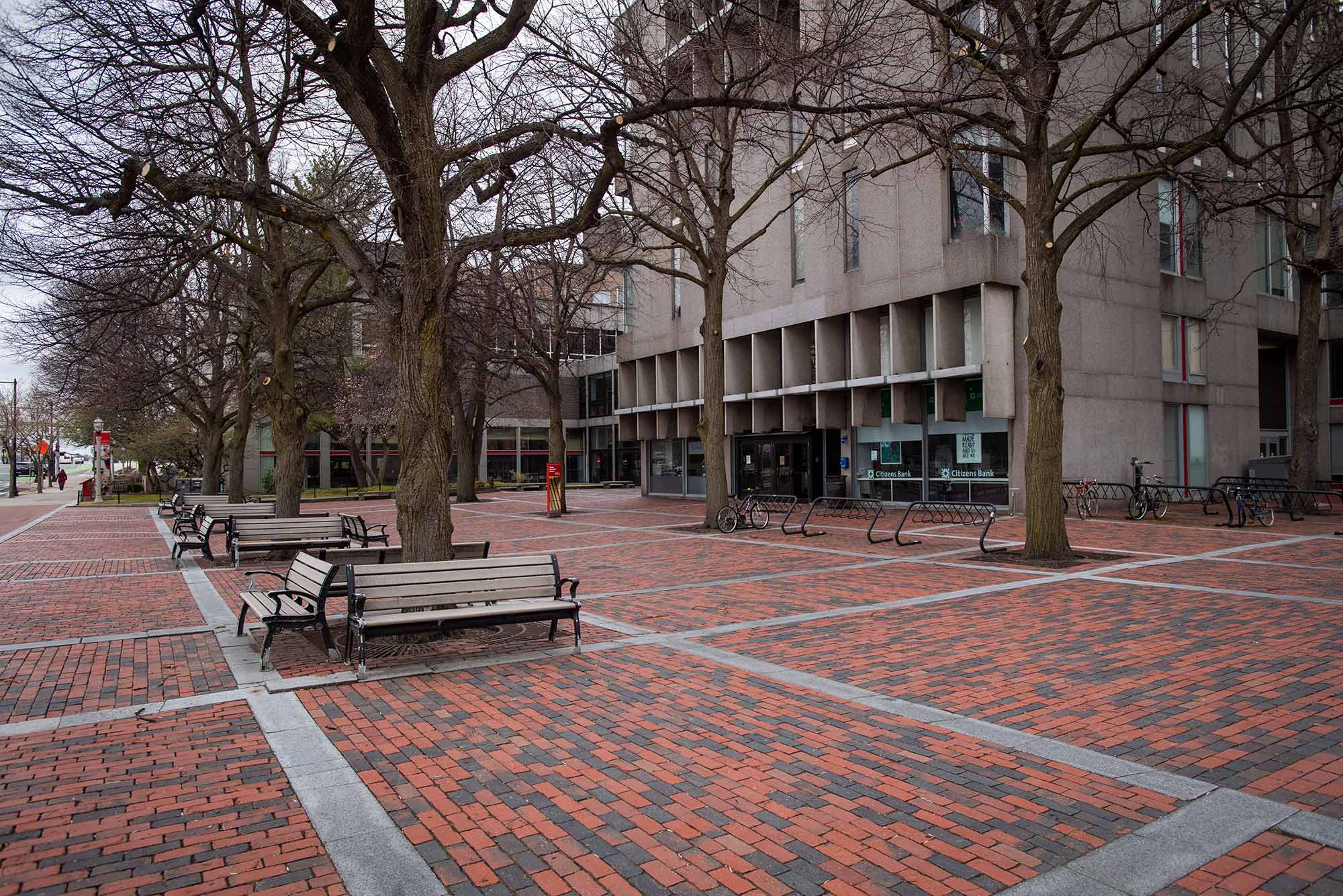 University News
President Brown Outlines How BU Aims to Cover $52 Million Shortfall
Salary cuts for senior leaders, freezes for others, and more steps as coronavirus pandemic lingers
Continuing the staff hiring freeze through fiscal year 2021
Cutting the salaries of President Brown and Provost Jean Morrison by 20 percent and salaries of deans and vice presidents by 10 percent
Freezing faculty and staff salaries through fiscal year 2021
In a candid letter sent to the BU community on Friday, President Robert A. Brown outlined how the University aims to manage its way through an anticipated $52 million budget shortfall in the spring semester precipitated by the coronavirus pandemic, and detailed what budgeting steps are being taken to protect jobs and avoid layoffs.

Among the steps Brown shared were salary reductions for BU's senior leadership and salary and wage freezes for faculty and staff for fiscal year 2021—all in an effort to create more contingency reserves and offset the losses.

"This letter is not what I imagined I would be writing on an April evening in 2020, as Boston University has been flourishing as a leading research university, educating wonderful undergraduate and graduate students, and growing in recognition," Brown wrote. "The return to our path will not be without the pain of dealing with the largest public health crisis in the century and the resulting recession that it is causing, but I have no doubt that we will recover our residential campus and return to our trajectory."

His letter said that while BU is as strong financially as it has ever been, with robust cash reserves, the "pandemic is having significant financial impact on the University." The total impact won't become clear probably until June, once there is a fuller picture of enrollments for summer and fall, and a clearer projection on the reopening of the campus.

Among other steps Brown said BU is taking:
Continuing the staff hiring freeze through fiscal year 2021 under the guidelines put in place on March 5. The funding released from the hiring freeze will help supplement contingency reserves, which together will be used to soften the budgetary impact of the virus.
Maintaining the freeze already placed on nonessential capital projects that have not yet started through fiscal year 2021, with all exceptions requiring Brown's approval or the approval of the provost or the senior vice president for operations.
Allowing faculty hiring to continue in the current fiscal year 2020 cycle, with a decision about hiring in the next fiscal year to be made by September 1.
Cutting the salaries of Brown and Jean Morrison, provost and chief academic officer, by 20 percent for the fiscal year 2021, and the salaries of deans and vice presidents by 10 percent.
Freezing faculty and staff salaries through fiscal year 2021. Promotional increases for faculty and staff are exempt from the freeze. Also, staff covered by collective bargaining agreements will receive the increases provided for in those agreements.
Asking all units and departments to reduce discretionary spending to help preserve funds.
The COVID-19 pandemic has had an unprecedented impact on the health and well-being, as well as the economies, of communities and countries around the world.

In Massachusetts, Governor Charlie Baker said this week that an "eye-popping" 570,000 Massachusetts residents have filed jobless claims since March 15, and more than 315,000 residents are receiving unemployment benefits. As of Thursday, the virus had sickened 32,181 people and killed 1,245 in the commonwealth.
Around the world, the coronavirus has sickened more than two million people and killed more than 143,000, including more than 35,000 in the United States. To help ease the financial burden on American families, the US government this week was working to issue $1,200 stimulus checks to help offset the pain of losing jobs or shutting down businesses.
Brown said that while BU will be able to cover its projected $52 million loss for the fiscal year 2020 budget—a result of new, unbudgeted expenses, as well as lost revenue—it will be more challenging for the next fiscal year.

"There is considerable uncertainty around what will be possible (and permitted) for our operations in the fall," he wrote. "Enrollment predictions are more challenging because we are in uncharted waters. Within the scenarios we are exploring, it is prudent for us to do everything we can to control costs."

Addressing students (BU is still supporting housing for 400 undergraduates living in residence halls), Morrison added to Brown's words by saying that the ultimate goal is to ensure that they all earn their necessary academic credits for the spring 2020 semester and beyond. "I know that students, along with our faculty and staff, are anxious to get back to in-person instruction and the on-campus community," Morrison said. "We are doing everything in our power to prepare the University—academically, financially, and operationally—for a safe return to the vibrant campus we all know and love."

When that normalcy will return is a huge unknown, not only for BU, but for colleges and universities across the country and around the world. Also unknown is what the final financial impact of the coronavirus will be on BU's budget.

"Planning for Fiscal Year 2021 is much more difficult," Brown wrote.

Key to that planning process, he said, will be the Recovery Organization BU put in place last week, a group of committees that will explore all the different steps that will have to be taken to restore the on-campus, in-person residential campus experience.

"The Recovery Organization is already hard at work, with the clear aim of restoring full fall 2020 operations," Brown wrote. "It is important to note that the team is also pressure-testing our plans in scenarios in which the return to residential operations is delayed beyond fall 2020 by a resurgence of the virus."