The Weekender: November 7 to 10
As the days are getting shorter and winter draws closer, spend some time this weekend getting into the Christmas spirit, indulging in a special prix-fixe Italian lunch or dinner, or seeing a hit musical about a true story that happened after 9/11.
The Prudential Center houses expensive retailers like Saks Fifth Avenue, Canada Goose, and Kate Spade, so most budget-conscious students avoid it so they won't be tempted. This weekend might be a good time to visit, though, because the Pru's Eataly Boston hosts Eataly Restaurant Fest, where each of the four restaurants has a two-course prix-fixe menu of Italian autumn traditions. The cost at two of the restaurants is $18 for two courses, while at the other two the cost is $28. Add four grams of freshly grated Italian truffle on top of your dish for $45. For those 21-plus, Eataly has a list of $25 wine bottles to go with the annual festival.
Eataly Restaurant Fest runs until November 17. Find store hours, menus, and table reservations here.

Get a head start on holiday shopping or start decorating your dorm or apartment for the holiday season at the 33rd annual Boston Christmas Festival. Over 350 vendors from across the country will fill the Seaport World Trade Center this weekend, selling items ranging from Boston sports memorabilia to artisan soaps.

Admission to the Boston Christmas Festival, open November 8 to 10, is $14 and $16, depending on how early you purchase your ticket. Hours are Friday, noon to 7 pm, Saturday, 10 am to 6 pm, and Sunday, 10 am to 5 pm. Find more information here.

The hit Broadway show Come from Away tells the inspiring story of the people on 38 flights that had to make emergency landings in Gander, Newfoundland, because of the 9/11 tragedy. The town's population nearly doubled during that period, and the show is about how love spread throughout the small town during one of the world's most trying times. With themes of pain and euphoria., it reminds theater-goers that regardless of our background, we have more in common than we think.
Come from Away is running at the Citizens Bank Opera House, 539 Washington St., Boston, through November 17. Tickets range from $75 to $225, and for many days and times, only single seats are available. Find more information and buy tickets here.

The Make Believe exhibition at the Museum of Fine Arts features five artists of different backgrounds whose art is inspired by fairy tales. Iranian artist Shadi Ghadirian takes elements of stories from her home country to illustrate the prejudices toward women in the Muslim world, while American Nicholas Khan and Englishman Richard Selesnick team up to create alternate worlds in their photographs, where intricately dressed people perform unfamiliar rituals. The exhibition juxtaposes cutting social commentaries with works of art designed to remind viewers of their childhood.

Make Believe is on display at the Museum of Fine Arts, 465 Huntington Ave., Boston, through January 20, 2020. Find directions here and hours here. Admission is free for BU students, faculty, and staff with a valid BU ID.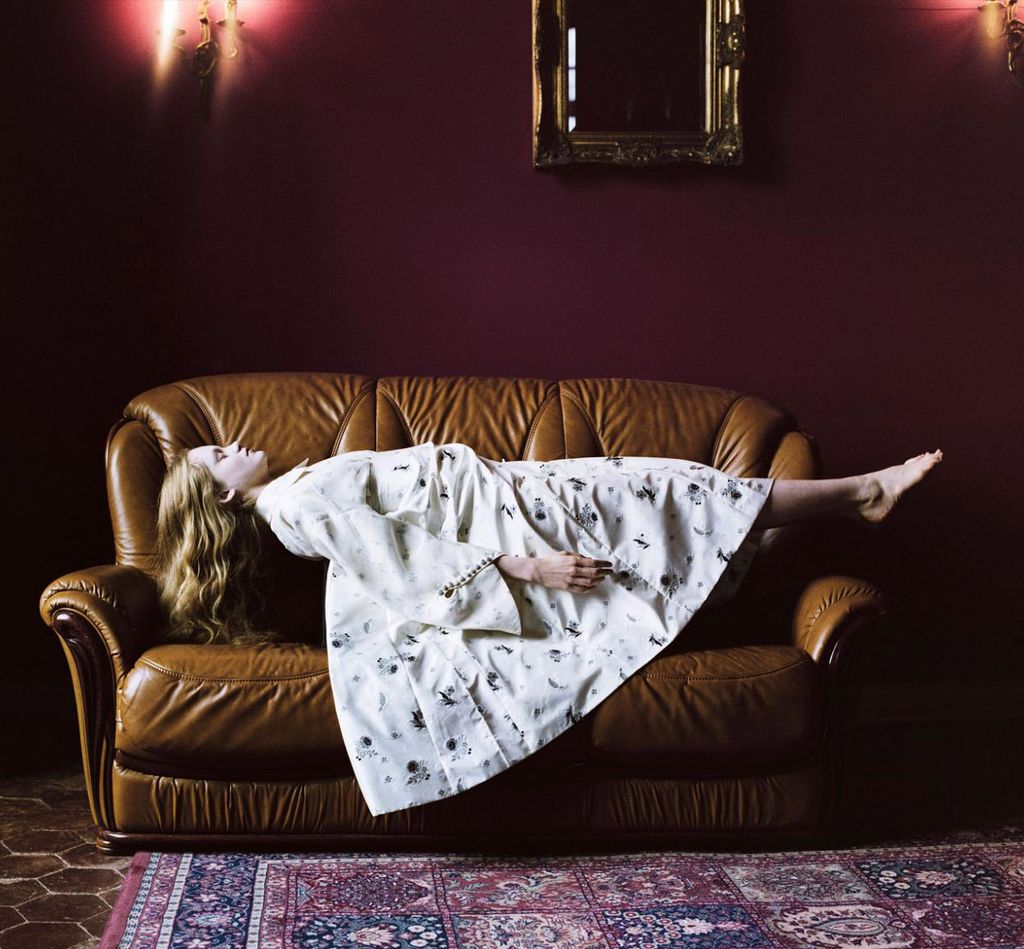 Men's Ice Hockey vs Providence
The BU men's ice hockey team hosts league rival Providence College on Friday. The Terriers started the year with one win, one loss, and two ties in Hockey East play, tying UMass Lowell at Lowell, beating the University of New Hampshire at home, and then a tie and a loss at the University of Maine. Patrick Harper (COM'20), Patrick Curry (SHA'20), and David Farrance (CAS'21) are the team's top three scorers seven games into the season. The Providence Friars currently own the best offensive record in Hockey East, scoring 17 goals in four games. Last year, the Terriers and the Friars faced off three times, one a Terriers win, one a Friars win, one a tie.
The BU men's ice hockey team plays Providence College on Friday, November 8, at 7:30 pm, at Agganis Arena, 925 Commonwealth Ave. Those with a BU sports pass can order their free tickets here. Tickets for young alumni are $12 and tickets for the general public start at $31; purchase tickets here.