Neil Roberts to Retire after 35 Seasons as BU Men's Head Soccer Coach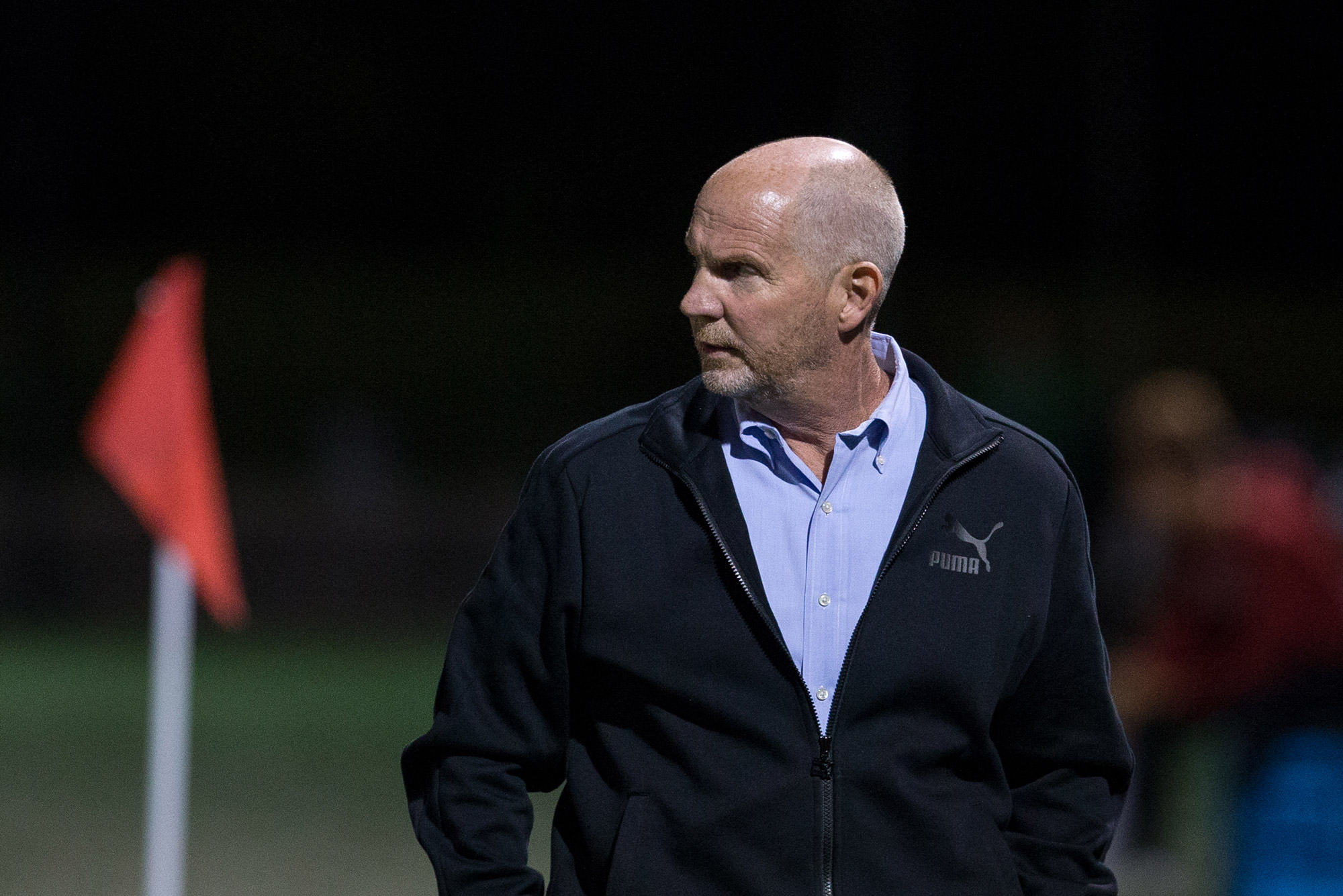 Varsity Sports
Neil Roberts to Retire after 35 Seasons as BU Men's Head Soccer Coach
Guided the Terriers to 14 NCAA Tournaments and 12 regular season conference titles during his tenure
After 35 seasons as head coach of Boston University men's soccer, Neil Roberts is retiring, he and the University announced in a joint press release Monday. 

During his tenure, Roberts guided the Terriers to 14 NCAA Tournament appearances and 12 regular season conference titles and earned 8 conference Coach of the Year honors and 5 NSCAA (now United Soccer Coaches) New England Coach of the Year nods. 

"I'm privileged to have spent my entire coaching career at Boston University and am proud to have played a small role in the development of hundreds of fantastic individuals, many of whom remain among my closest friends," Roberts said at the press conference. "There are too many names to list at this moment, so I will just add it's been an honor to have worked with numerous high-quality coaches, athletic trainers, academic administrators, and staff."

The Terriers posted a 367-218-93 overall record and a 155-62-35 mark in conference matches under Roberts. But it's not the records he's amassed, but the friendships he's forged that the retiring coach is most proud of. "You have to live by what you told them when they were here. That you're always going to be a part of them and that you want to be involved in their future," Roberts said in a 2014 BU Today profile marking his 30th year helming the program. "It's like a high school friend: you may not talk to them for two or three years, but when you pick up the phone or you meet them on the road, you pick up where you left off."

Former players hail Roberts for his guidance and support on—and off—the field. "Neil is a father figure to players and alumni. Over his 30-plus years coaching here, he built a community that acts more like a family then a team," says former player T. J. Butzke (COM'19). "You see it when people come back; it's always a big smile and a warm hug, no matter how long they've been gone. He is also an absolute master of small talk—I've never seen anything like it."

"Neil had an incredibly accomplished career and anyone who has had the privilege of being coached by him can attest to that," says Dominique Badji (CGS'13, CAS'15), who says that Roberts not only pushed him to be the best on the soccer field, but taught him valuable life lessons. "We shared many laughs and hugs on the field, but the moments that will stay with me forever will be the conversations we had about life," says Badji, who now plays for the major league soccer club FC Dallas. "Those conversations turned a naive 18-year-old boy from Senegal into the confident, respectful, and driven man that I am today."

A 1979 graduate of Southern Connecticut State University, Braintree native Roberts came to BU immediately after graduation as an assistant coach, working under the legendary Hank Steinbrecher, a former director of the United States Soccer Federation. He succeeded Steinbrecher as head coach when he retired in 1985 and led the program to the national quarterfinals that season, earning the first of his five United Soccer Coaches New England Coach of the Year honors. Under Roberts, the program has advanced past the first round of the NCAA Tournament seven times. 

He is tied as the second longest current tenured coach at BU, along with Lesley Sheehan (Wheelock'84) of women's tennis. Sally Starr recently completed her 39th season as head coach of BU's field hockey team. 

---



"I don't really know what the future will bring, but I'm looking forward to it."



---
Last year, Roberts was awarded an honorary Scarlet Key, one of the University's most respected honors.  
"I offer my sincere thanks to Neil Roberts for serving as a great ambassador to our University for the last four decades and congratulate him on a fantastic career that will likely see him in the BU Athletic Hall of Fame someday," says Drew Marrochello, BU director of athletics. "Beyond his work with students, he was a mentor to many staff members and his personality will be greatly missed around the department."

In addition to his years in the athletic department, Roberts noted in a press release that he had been privileged to serve as head marshal at many graduations: "I will miss my interactions with the students and their families but now look forward to the next chapter in my life." 

Roberts says he's still unsure of what he'll do next, but that he plans to remain with the sport he loves in some capacity. 
"You know, I don't officially retire until the end of the month, but I'm already pretty bored," Roberts says. "I've been in soccer my whole life. I'm sure I'll be around it somehow."