Editor's Note: Big Changes for BU Today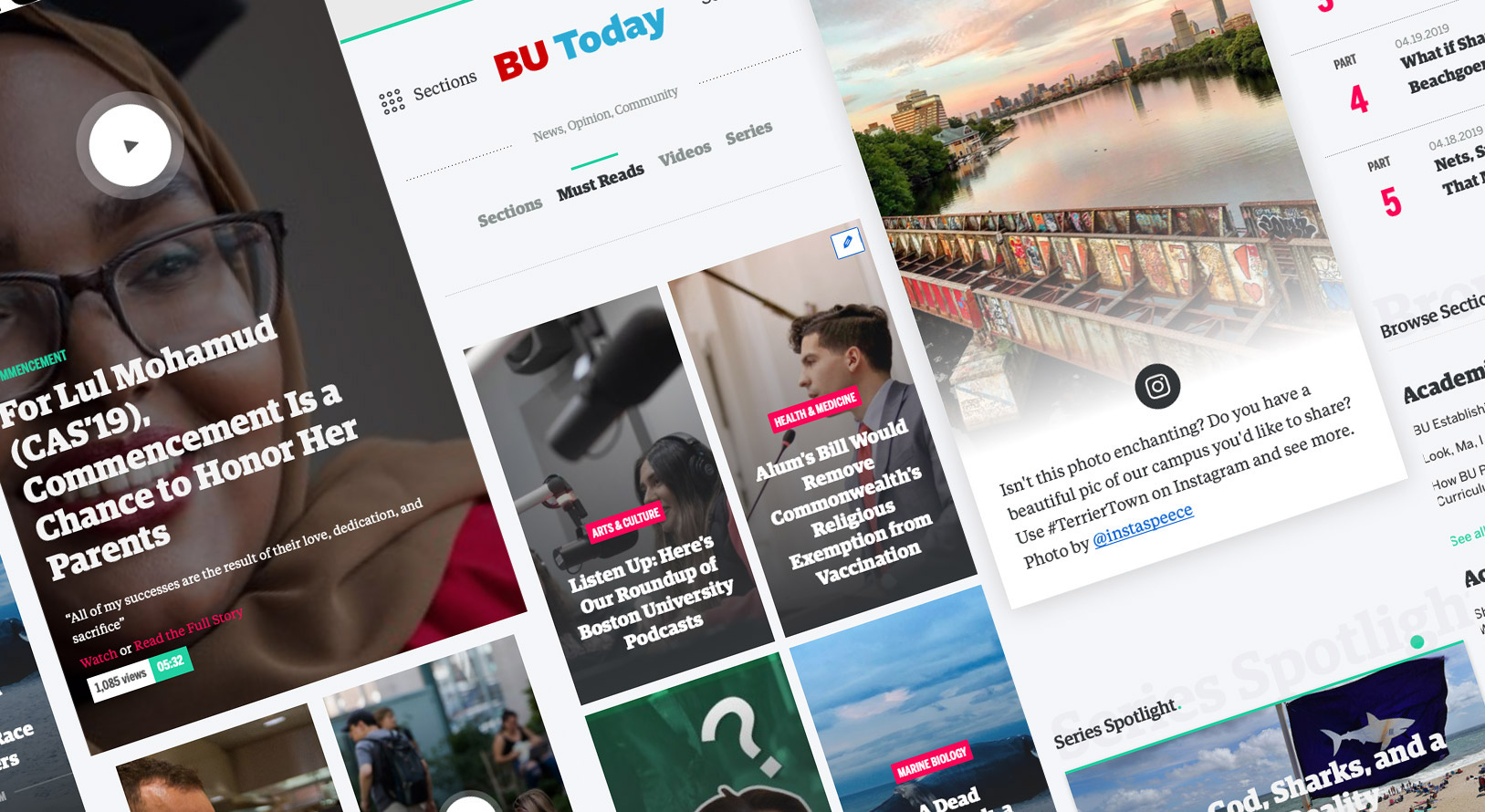 University News
Editor's Note: Big Changes for BU Today
Redesigned email and website include more stories, videos and social media
We have introduced a new format to our daily BU Today email, as well as new looks for our three storytelling websites, BU Today, Bostonia, and The Brink (formerly Research). All of the changes are designed to bring you more stories, videos, and photos about what's happening on campus, in the classrooms and labs, and on social media, in formats that meet the changing ways all of us consume content today.

With all of these changes, we welcome your feedback. Please email us at comment@bu.edu.

Let's talk about our newsletter first. The new BU Today format allows us to bring you more stories, videos, photo essays, social media posts, even podcasts, sent directly to your inbox five days a week. We will also provide a brief snapshot of that day's edition at the very top, encouraging you to scroll through the content below. And you'll want to scroll. Because in addition to our stories, our new format includes more robust listings of events around campus, and links to interesting coverage by other media that highlight how BU is impacting the world. We call that section "BU in the News."

As for our websites, the redesigned BU Today now serves as a front door to all of our coverage, from campus news to profiles of students, faculty, and staff to alumni updates to pioneering research. From BU Today, it's a seamless toggle over to the Bostonia website for more alumni news or The Brink for more coverage of science, medicine, and research.

We made all of these changes with you, our readers, in mind. We are making our storytelling more visual, more readable, more accessible, and more shareable, whether you're skimming on your iPhone while riding the T, reading it on your desktop at work, or sitting in a coffee shop with your laptop and headphones.

Thanks for reading and for sharing your feedback.

Doug Most, dmost@bu.edu
Executive editor, assistant vice president