A Seat at the Table
SHA works to close the hospitality industry gender gap for women
As a 26-year-old market sales executive with Marriott International, Nancy Medoff was determined to join the company's coveted Global Sales Organization. She cold-called the vice president and said, "I'd like to learn more about your team and what I can do to grow my skills so that when you have an opening, I'll be considered."
Medoff (CGS'89, SHA'92) asked thoughtful questions, attended the vice president's team conference calls, and networked to learn more about the job she wanted. When a position opened, she was first in line.
Throughout her 24-year career with Marriott, she never waited for someone to offer her a job. "You can't, because they won't," says Medoff, who held various director positions at the company. Now the vice president of global sales at BCD Meetings & Events, Medoff is among just a handful of female leaders in her industry. Women make up 70 percent of the international hospitality workforce, but they hold less than 40 percent of its managerial and supervisory positions. The picture is far more bleak on corporate boards, which comprise 5 to 8 percent women. Arun Upneja, School of Hospitality Administration dean, wants to improve those numbers.
Nancy Medoff (CGS'89, SHA'92)
Vice President of Global Sales at BCD
"Trust your instincts—you know what is best for you—and take calculated risks. You are better than you think you are."
Upneja is working on ways SHA can empower its students—approximately 80 percent of them are female—to achieve executive positions. He invited Medoff, an SHA adjunct professor of strategic marketing and sales management, along with fellow industry leaders Andrea Foster and Fern Kanter, to chair the two-day March 2017 symposium 5th Gear Shift: Women Navigating & Powering Your Career. At the symposium, hospitality experts shared career advice and strategies to improve students' communication skills, build their confidence, and achieve work-life balance. "We want our students to learn from the experiences of these women and say, 'Look, they did it; I can do it, too'—and, in the process, change the workforce," Upneja says. The advice shared at the symposium could also benefit those already in the business.
Climbing out of your comfort zone
An often-quoted 2008 Hewlett-Packard report found that women will pursue only a position they consider themselves 100 percent qualified for, while men tend to apply for jobs they believe they're 60 percent qualified for. "Women want to be certain about the next step, whereas men will take more risks" that in turn lead to advancement, says Foster, senior vice president of Marcus Hotels & Resorts. Foster was recently named one of the 30 influential women in hospitality by Hotel Management magazine.
At the 5th Gear Shift symposium, she encouraged SHA students to see themselves as qualified—and then apply—for these roles. She suggests students and alums alike should regard job descriptions as wish lists: determine which criteria you meet and then present examples of how you'll achieve the skills and experience you lack. "Great things don't come from comfort zones," Foster says. "The biggest thing I took away from the conference was to not shy away from hard, big jobs.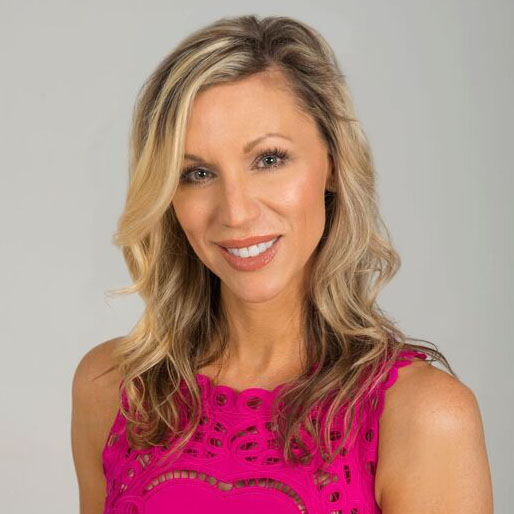 Andrea Foster
Senior Vice President of Marcus Hotels and Resorts
"Get comfortable being uncomfortable. Whether pursuing a position that is a stretch from your existing experiences, taking on a new project, or asking for a deserved salary/raise or promotion, do not allow fear or discomfort limit you."
You don't have to know everything," says Sara Szymanski (SHA'17), who has already put this lesson into action at her manager-in-training position at the Palace Hotel, a Luxury Collection property in San Francisco. "My boss will ask me to do something—before the conference, I would've probably said, 'No, I'm a little uneasy. Can I watch you do it?' Now, I'll jump in and say, 'Yes, I can do it. And I'll probably have a few questions.'"
A boss like Szymanski's, who encourages her to learn on the go, can be an invaluable mentor, says Medoff. She recommends that women develop a "personal board of directors" who are familiar with their work and can coach them through major career decisions. To cultivate industry connections, Foster suggests taking advantage of the SHA and BU alumni networks, participating in industry events, and reaching out to alumni who have offered to be mentors. Follow up with handwritten notes, and check in occasionally to nurture those relationships. Foster says that when it comes to getting that job or promotion, "It's not about who you know; it's about who knows you."
Skip the intro
Medoff sees something else women must overcome in order to make connections and advance their careers: their unease talking about themselves. "Women are naturally inclusive and taught at a young age to play nice," she says. "This wonderful trait can become a liability when advocating for ourselves." For example, in meetings women tend to wait to speak until they can make an irrefutable point, while men contribute opinions without overthinking them, says Kanter, executive vice president of CHMWarnick. "Perfectionism holds us back. Women need to have a voice at the table." And they must stop prefacing their statements with "Excuse me," or "I'm sorry to interrupt," as many women tend to do. "Skip the intro," Kanter says. "Why are you apologizing for existing?"
Sara Szymanski (SHA'17)
Manager-in-training at the palace hotel
"Support your staff however you can, and make yourself versatile—even storing bags in the bell closet. The bell staff are typically men; it's powerful to see a woman in heels doing that job just as well as they do. This is one way to build rapport with the associates"
Positive thinking also played into a 5th Gear Shift session devoted to confidence, where Medoff led the participants in developing an elevator pitch that reframes liabilities as advantages. For example, she says, a woman who has trouble completing short-term assignments should focus instead on her ability to manage long-term projects, and present herself as "a thinker who is able to see an end goal and keep all team members focused, and to identify obstacles and think through the best way to overcome them."
These lessons resonated with Szymanski, who has since changed the way she talks about her accomplishments. At a meeting for front office managers at the Palace Hotel, she shared a successful adjustment she'd made to the reservation process during a previous internship at the St. Regis New York. Instead of saying, "This is how we did it," she told her colleagues, "This is how I brought the idea to the St. Regis."
Working toward work-life balance
Strategies like these help women manage how they are perceived—and their chances of getting ahead—but the symposium chairs are careful not to blame women for their lack of representation in leadership roles. The industry is still male-dominated, and the way to the top often conflicts with society's expectations for women, Upneja says.
"Balancing work and family becomes a major challenge for women in particular, because of the perpetuation of traditional gender roles. Women still often serve as the primary caregivers for families, despite their expanded activities outside the home," wrote Zoe Ho, a former SHA assistant professor, in a 2013 study published in SHA's Boston Hospitality Review. "Many of those interviewed indicated that their careers reached a point where they were forced to decide between a family and career advancement."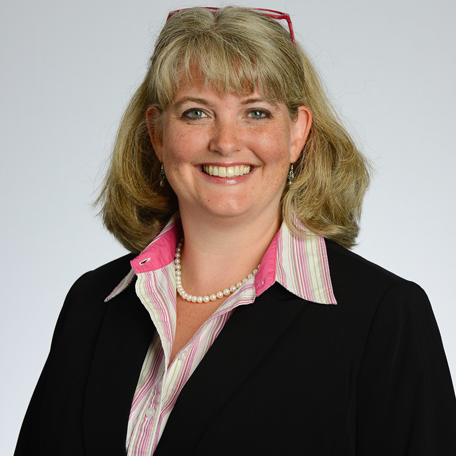 Suzanne MArkham Bagnera
Clinical Assistant Professor at SHA
"Obtain as much industry related experience as possible from the ground up, so you can speak and lead from experience: you shouldn't ask an employee to do something that you yourself have never done before."
Suzanne Markham Bagnera didn't have to make that choice when she was raising three stepchildren and working as a general manager at Holiday Inn Hotel & Suites, Staybridge Suites, and Holiday Inn Express. She was on the front line of organizations that never closed; if there was an incident at 3 am, it was her responsibility to resolve it. With careful planning, organization, and communication, she was able to juggle both work and family.
Bagnera, now an SHA clinical assistant professor, and her husband have day care they trust, and they share housework and chores. They make special plans for when Bagnera attends conferences and other professional opportunities. She learned the importance of empowering her team to deal with emergencies, especially in the middle of the night.
"Hiring a qualified night auditor was key," says Bagnera. "I knew when they were working I didn't have to worry. I also always gave the manager or team the time frame when I was busy with the kids."
Raise women up
Upneja acknowledges that the onus shouldn't just be on women to close the gender gap; the entire industry needs to change. Companies must be held accountable for the merit-based hiring of a diverse workforce and for helping women advance into leadership roles.
Upneja points to Marriott International, Hilton Hotels & Resorts, and Hyatt Hotels Corporation as examples of organizations that are leading this effort, starting with scouting from the majority-female SHA. When recruiting, Foster advises hiring managers to consider women who "may not have the classic skill set or career path, and see if their experience and skills could be leveraged."
Fern Kanter
Executive Vice President of Chmwarnick
"Know your strengths; embrace them and build upon them. I always worked on my weaknesses, but to go from good to great, use your energy to develop and market your strengths."
She adds that companies should initiate mentorship and advocacy programs for women. For example, Hilton developed the Executive Committee Diversity Networking Program, whose mentees are 75 percent women, as well as established global programming like the 2017 Africa and Indian Ocean Women in Leadership Conference to empower women and appoint the company's first female general manager in South Africa. Industry leaders should also be proactive in reaching out to female employees, Foster says. "Have lunch with them, talk with them, and engage with them to help them move forward in our industry." Women in leadership positions are particularly well poised to help other women advance.
"The higher you get in an organization, the fewer women you will see in the boardroom," Medoff says. Once you get there, "if there are 8 seats at the table and 10 seats on the perimeter of the room, women will wait for those 8 seats at the table to be taken. I won't. I'm going to sit at the table with everyone else, and if there's a woman with me, I will have her sit right next to me."