14 Terms You Won't Understand Unless You're a BU Terrier
Mastering a whole new lexicon
New to BU? Then chances are you'll be hearing some words and phrases that will leave you confused. For example, the BU Beach has neither water nor sand. And Splash, in BU parlance, is not a reference to the 1984 comedy starring Tom Hanks and Daryl Hannah, but rather an annual activities fair for students. We've put together a list of 14 phrases that have special connotations at BU. Read it and you'll be speaking like a true Terrier in no time.
1. Rhett
The official mascot of BU, Rhett—a larger-than-life Boston terrier—can be found walking around the GSU waving at Terriers or cheering on the hockey team in Agganis Arena.
2. BU Beach
Although the BU Beach doesn't have sand, it is a great place to gather with friends, do homework, and play some Frisbee. They say if you close your eyes, the BU Beach can sound like an actual beach. (It's the traffic from Storrow Drive.)
3. Splash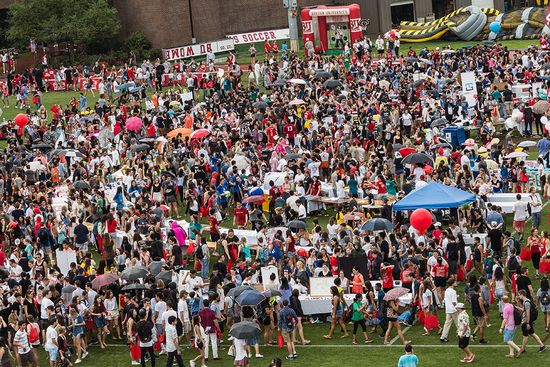 No, we don't mean the activity you do in a pool. Splash is the annual activities fair held the first week of school to introduce students to the hundreds of student-led clubs and organizations on campus.
4. The Charles
For your out-of-town friend who asks, "Who's Charles?" the Charles refers to the Charles River, which runs parallel to BU along Storrow Drive.
5. The 26th Floor
When you hear someone talking about the 26th floor, chances are they're referring to the top floor of StuVi II, with its spectacular views of the Charles and the Boston skyline. It's also one of the best places on campus to study.
6. The Seal
Although usually referred to as the seal, it's actually the BU crest. Legend has it that if you step on this iconic symbol on Marsh Plaza before Commencement, you won't graduate in four years. Consider yourself warned.
7. Beanpot
This legendary 66-year-old annual ice hockey tournament held the first two weeks of February pits four Boston-area college hockey teams against one another for a year's worth of bragging rights: BU, BC, Northeastern, and Harvard. BU holds the record for most wins, with 30 (BC has a mere 20).
8. The Castle
This Bay State Road mansion was built in 1915 and has just undergone a major renovation for its new role as the Dahod Family Alumni Center. It's also home to the newly rehabbed BU Pub.
9. The Knight's Quest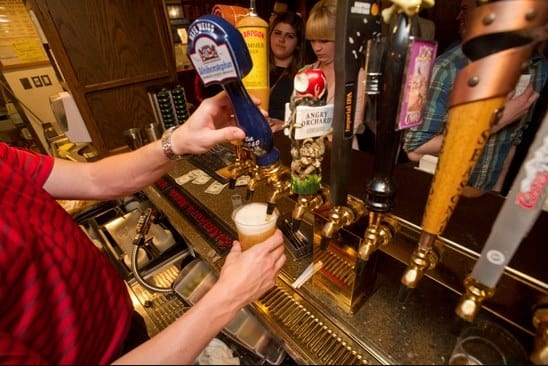 Forget King Arthur. The Knight's Quest, a BU tradition dating to 1988, is open to students 21 and older, faculty, staff, and alumni. The object of the quest is to drink 50 different beers at the BU Pub. Caveat: the quaffer is not allowed to complete the quest in less than 12 weeks.
10. Pumpkin Drop
Pumpkin Drop? Say what? Each October, near Halloween, the intrepid physics department students and faculty send pumpkins of all sizes, filled with all types of substances, hurtling off the roof of the Metcalf Science Center—all in the name of science.
11. Mugar
When you hear Mugar, think books. But Mugar Memorial Library has so much more—its 2.2 million-plus items are spread out over seven floors. The largest library at BU, it's open 24/7 during finals.
12. GSU
GSU is shorthand for the George Sherman Union, the focal point of activity on campus. Its Union Court features 11 restaurants, including Basho Sushi and Pinkberry. It's a great spot to hang out with friends or to study.
13. The West Campus Pumpkin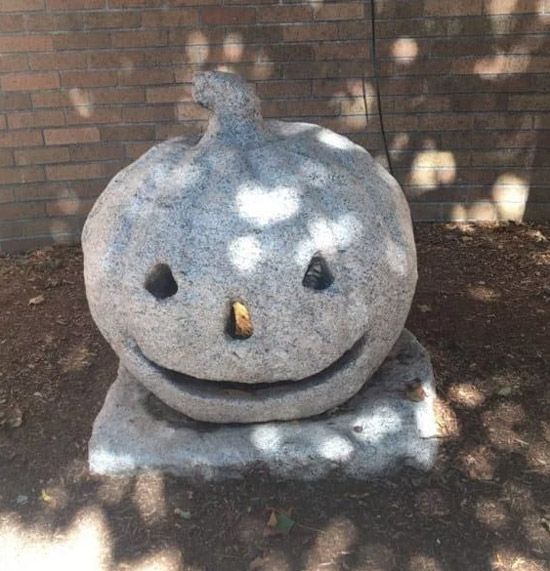 This stone jack-o'-lantern sits year-round behind the Nickerson Field bleachers. There's no plaque affixed to it, but everyone knows it as the West Campus Pumpkin.
14. StuVi I and II
Where every BU student aspires to live one day. These West Campus high-rises are renowned for their views of the Charles River. You may never live in something this nice again.
A version of this article was originally published on BuzzFeed Community.