BU Goes to the Olympics
Seven Terriers competing for six nations
From an incoming Sargent College junior to a rower who trained while working a day job helping traumatized military veterans, seven members of the BU community are participating in the London Summer Olympics, under a half dozen different flags.
Ella Gunson (SAR'14) plays field hockey for her native New Zealand. BU's first Olympian in that sport, she's a seven-year veteran of her country's national field hockey program and has competed in as many international tournaments. Midfielder Gunson began playing at age nine and trains 15 hours a week, but according to her team bio, she doesn't consider what she's had to give up for her sport to be onerous: "Just not going out some nights, but it's not really a sacrifice, just something that comes with playing sport." The incoming junior is transferring to BU from Massey University in New Zealand.
Meanwhile, Natalie Dell (SPH'09) has the bow seat with the U.S. women's rowing team for the quadruple sculls. Dell has been on the team for two years and rowed during her undergraduate days at Penn State, but sports hasn't consumed all of her life. While training, Dell continued to work as a health researcher at the Bedford VA Medical Center in Bedford, Mass., working with veterans suffering from post-traumatic stress disorder. She told WBUR, the University's National Public Radio station, that her conversation with soldiers focused on their service, not her sport: "When they're talking about what they've done for their country, out on the front lines, I am in awe of them." When not on the water, Dell can often be found on a motorcycle.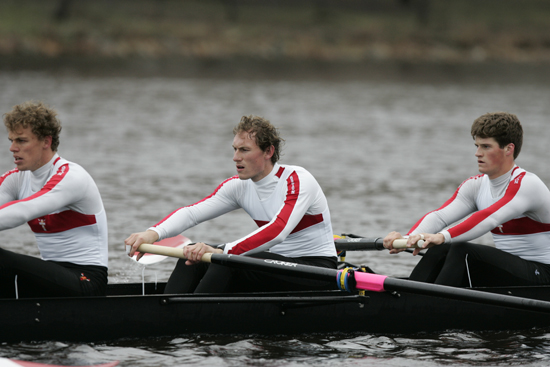 Other Terriers at the London games:
Florian Mennigen (CAS'06) may be BU's best shot for a gold medal. A member of Germany's men's rowing crew, Mennigen and his boat-mates hold the last three world rowing championships, although they finished in eighth place during the 2008 Beijing Olympics. This Olympics could be a showdown between the Germans and their rival, Great Britain, against whom Mennigen and his team eked out a three-second, come-from-behind win at the Belgrade World Cup in May.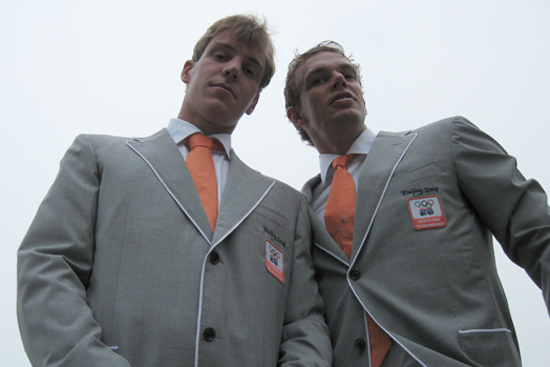 Jozef Klaassen (SMG'09) and Meindert Klem (CGS'07, CAS'10) both row for the Netherlands' men's crew team, while Will Daly (CGS'04, SMG'06) is an alternate for the U.S. team (he'll compete if a regular rower is unable to participate). Terriers are familiar Olympians in this sport, having sent a baker's dozen to the summer games over the decades. For Klaassen and Klem, London is a second bite at a medal: they and their team missed winning the bronze in Beijing by just four seconds.
Rachael Vanderwal (SED'06) shoots hoops for Great Britain's first Olympic women's basketball team. (She qualified for that nation's team because her mother was born in England.) After graduating from BU, Vanderwal joined the Irish Women's Superleague, becoming the league's 2011 Player of the Year and shepherding her Limerick basketball team to back-to-back titles for the past two seasons. While at BU, Vanderwal led the Terriers to four America East championship game appearances.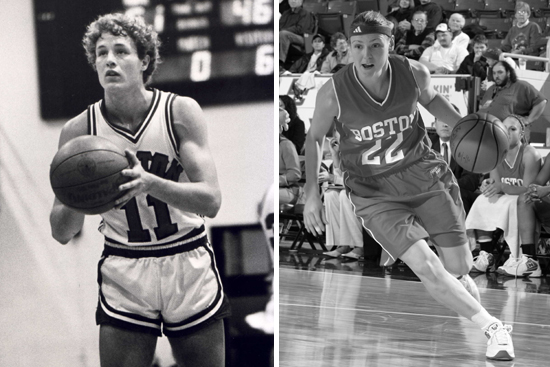 Brett Brown (MET'83,'09) is the head coach of the Australian men's basketball team. He was a senior point guard on the University team that captured the 1983 America East championship. No one can say he's inexperienced: he was Australia's assistant coach in the 1996 and 2000 Olympics, and he holds the same job with the NBA's San Antonio Spurs, a team he went to work for after 14 seasons as a coach in the Australian National Basketball League. He'll have his work cut out for him in London, as team member and NBA player Andrew Bogut of the Golden State Warriors is missing the games because of injury.
Find news of, and schedules for, the Olympic games here.