William H. Hayling Honored
Physician and mentor among this year's honorary degree recipients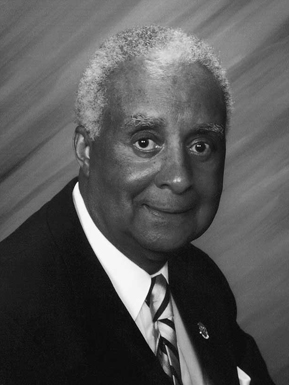 Each year at Commencement, Boston University singles out people from all walks of life who have contributed to society, and bestows on them an honorary degree. Among this year's recipients is William H. Hayling, a physician and a founder of 100 Black Men, an organization designed to improve the quality of life for African-Americans and other minorities, especially through mentoring programs. Hayling is also this year's Baccalaureate speaker.
Hayling was born in Trenton, N.J., in 1925. His father, a physician, died in 1939, but his legacy of caring for families inspired William to enter medicine. At 17, he was admitted to Boston University, where he took summer courses, tested out of requirements, found time to play varsity basketball and baseball, and at the age of 19 gained admission to Howard University College of Medicine.
Upon graduating from Howard, Hayling completed an internship at Harlem Hospital in New York and began a residency in obstetrics. In 1951, he was drafted into the U.S. Army Medical Corps as a captain and was a battlefield surgeon with a MASH unit in Korea, earning a Bronze Star. After returning to New York, he completed his residency in obstetrics and gynecology at Lincoln Hospital in the Bronx.
Over the course of his career Hayling delivered more than 8,000 babies. He was in private practice in Newark, N.J., from 1957 to 1981 and was chief of ambulatory obstetrics and gynecology at Martin Luther King, Jr., Hospital in Los Angeles from 1981 to 1998, with a faculty appointment at Charles R. Drew University of Medicine and Science. After retiring from King/Drew, he oversaw the care of patients at a family medical clinic in Lynnwood, Calif. He is a fellow of the American College of Obstetrics and Gynecology and of the American College of Surgeons.
Hayling is most widely known for his work outside medicine. In 1963, he and several other community leaders, including David Dinkins, who later became mayor of New York City, and baseball legend Jackie Robinson, formed 100 Black Men. The organization grew as chapters were formed around the country. Hayling was elected the first national president of 100 Black Men of America in 1983.
Today, he volunteers with Mentoring Today for Tomorrow, an after-school program for young people ages 9 through 18 in California's Riverside County.
The University's Baccalaureate Service is at 9 a.m. on Commencement day, Sunday, May 18, at Marsh Chapel.