About
Welcome to our
AFRICAN STUDIES CENTER.
The African Studies Center (ASC) at Boston University is one of the nation's oldest leaders in promoting African language and area studies since its founding in 1953, with federal funding from the US Department of Education as a Title VI National Resource Center.
As a center for excellence for researching, learning, and teaching about Africa, the ASC provides opportunities for students and scholars across the arts, humanities, social sciences, and natural sciences to pursue rigorous academic study and research engaging Africa, to learn African languages, and to participate in diverse programming outside of the classroom.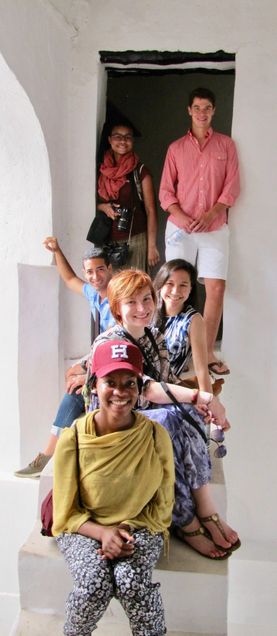 Academic Programs
More than 100 faculty across over 40 departments at BU engage in research and teaching related to Africa. Students across a variety of fields of study at BU can pursue rigorous academic programs at the ASC, including undergraduate minors in African studies, a major in Linguistics and African Languages, and a graduate certificate in African Studies. Learn more about academic programs here.
Events, Funding, and Other Opportunities
Beyond our degree programs, the ASC offers an array of opportunities and resources on and off campus, such as:
Stay abreast of the latest news, event announcements, and opportunities by subscribing to our email Weekly Brief.
Explore our site using the navigation tabs at the top of this page. And contact us at ascinfo@bu.edu with any questions.