Research for Environmental Agencies
& Organizations
Each semester, students perform research tasks that assist environmental and public health officials in achieving their missions, sometimes continuing projects begun in previous semesters.  The students work in teams, each taking responsibility for one project, and playing a supportive role in others.  Each week the entire class meets to review progress and to consider various strategies for addressing questions encountered.  Team members communicate as needed with government officials, and end the class by presenting their work to them. 
The work is supervised by Richard Reibstein, lecturer in environmental law and policy, who spent 27 years as a state environmental official, (part of the time as a federal en

vironmental attorney).
Fall 2018 Projects
Students worked in teams to survey MA municipalities concerning what they are doing about lead pipes used to bring drinking water into homes, to find water pollution hotspots for a watershed association, to create a vision of how to transform highly impacted environmental justice neighborhoods into green communities, and to help a composting organization find a contaminated property that they could develop for siting a biodigester and community solar.  Team:  Aseel Alharthi, Katherine Calandriello, Yunhan Chen, Peiying Huang, Samantha Morton, Julia Nassar, Darden Pilkinton, Zachary Popp, Lydia Silber, Matthew Tate, Joshua Taylor, Emily Wexler, Katelyn Wittkowski.
LEAD IN WATER.  Students contacted Massachusetts municipalities to find out what they are doing about lead water service lines.
Replacing Lead Water Service Lines in Massachusetts
Supplemental information
Supplement_1_School_Survey_Results
Supplement_2_Lead_and_Income_2017
Supplement_3_Communication Materials
Supplement_6 _Recommendations_for_Full_Replacements
WATER QUALITY DATA ANALYSIS
For the Neponset River Watershed Association, students examined data collected by Association volunteers for the NRWA's staff scientist Chris Hirsch.
Water Quality Data Analysis NRWA
The students also prepared instruction concerning how the data can be analyzed using Excel.
Working with Water Quality Data in Excel NRWA
TRANSFORMING ENVIRONMENTAL JUSTICE NEIGHBORHOODS INTO GREEN COMMUNITIES
Students presented the following to officials of the City of Boston.
Environmental Justice Neighborhoods (1)
Students prepared an extensive set of recommendations that was also shared with the National Environmental Justice Advisory Council.
Transforming EJ Neighborhoods into Green Communities
Senior Boston staff circulated the report to the environmental department, stating "The students have prepared a great report and I'm sure that you'll find much in it that will interest you."
USING BROWNFIELDS FOR COMMUNITY SOLAR
Students assisted a composting cooperative (CERO) in assessing whether Boston-area brownfield sites were available and suitable for a community solar installation (to accompany a biodigester).  This report includes general information on incentives for brownfield and community solar development.  See the Spring 2018 project for more on this useful idea.
Comm Solar_Brownfield Writeup (1)
Spring 2018 Projects
Electric Vehicle Stations Placement
All DC Fast Charging Stations in MA
For the Commonwealth's Executive Office of Energy and Environmental Affairs Walker Black and Bolaji Olagbegi examined potential sites for locating electric vehicle charging stations and what other states have learned, providing insights about charging time relative to time plugged in, strategic placement of sites, and cost of installation, and creating a map of current sites open to all members of the public.  Stephen Russell of the Division of Energy Resources wrote: "The work they did on methodology for locating and installing Electric vehicle supply stations was outstanding.
This work has provided additional tools for the state as we install future Charging stations locations. The map has proven to be a useful tool."
Community Solar on Waste Sites in EJ Communities Presentation
What Community Solar Can Do – BU April 2018 
https://www.google.com/maps/d/u/0/viewer?mid=1608uCvbzjEDeeY2jv4_PSbjzUrKhcsWc&ll=42.16766647173202%2C-71.81659155&z=7
"Using data developed for MassDEP by previous students, Walker Black, Alexander Seal, Katharina Voehler, Chelsea Wolgel and Undraa Zayamandakh assessed the potential for using community (shared) solar at waste sites where cleanup has not been completed and which are located in Environmental Justice communities.  The 24,000 acres that may be available for such development could produce an estimated 430 GWh/yr (supply for more than 38,000 homes), or 1,742 GWh/yr if current caps on solar development were lifted.  The revenue from developing solar at these sites could be used to complete the cleanups and reduce energy bills for EJ communities.  Students shared their results with staff of the joint committee on Telecommunications, Utilities and Energy and MassDEP, and were thanked by both branches of government for new and useful information."
Environmental Toxicology & Public Health
Bolaji Olagbegi conducted outreach to medical educators concerning our previous work highlighting the need for improving the ability of the medical community to identify when it is necessary to investigate toxic exposure as a potential causative factor of the symptoms they observe in patients, and presented her work at the Massachusetts Sustainable Communities and Campuses conference.  
Conversation about Lead Contamination
Eliandro Tavares assisted in a public conversation on actions that can be taken to reduce lead poisoning at the 2018 Springfield Fair Housing and Civil Rights conference, where he noted that participants agreed that "Much more needs to be done to make sure lead is completely taken out from our buildings and water, we need more comprehensive data on lead contamination for all buildings and pipelines so that we know the true scale of the issue, and we need to find ways to better enforce lead abatement so that cutting corners is properly punished."  The group produced a strong consensus that a "lead awareness convention" would help spread the facts about lead to everyone, outside of the group of specialists represented at the meeting.
Forest conservation reduces carbon emissions, so can you get carbon credits – payments for reducing carbon dioxide emissions – for doing it?  Robert O'Connor, Director of Conservation Services at the Executive Office of Energy and Environmental Affairs (EEA), assisted by forester William Van Doren, explained the complexities of the process, after which  Chelsea Elyse, Alexander Kerr, Samantha Morton, Alexander Seal, Katharina Voehler, Luofei Yan, and Undraa Zayamandakh contacted the established registries and produced a draft guide to accessing the market. O'Connor wrote: "Your team of interns did an outstanding job of taking on a very complex topic with little oversight from EEA and produced a very useful and important product.  Forest carbon credit projects are very complex and your student team was able to break the process into easily understandable steps and create a guide in clear and simple language that will be useful to communities all across the Commonwealth.  Olivia Sproviero, Julia Masterman, and Samantha Morton reviewed current literature on behalf of the Executive Office of Environmental Affairs on the impact of pesticides (neonicotinoids) on bees, actions that have been taken, and actions that can be taken.
Fall 2017 Projects
Summary of Scientific Literature
For the City of Boston, students contacted every municipality in Massachusetts that had instituted programs for "Community Choice Aggregation (CCA)", which allows a town or city to purchase electricity for its residents, giving them an additional choice beyond the utility's choice of source power (residents can "opt-out", or choose to remain with the utility plan).  The students found that CCA has taken many forms, some of which have provided residents with affordable ways to choose cleaner energy, and in some cases, to promote local clean energy generation, which helps the regional economy.  Students involved were: Matthew Garamella, Katharina Voehler, Bolaji Olateru-Olagbegi, Michel Silano, Casey Kelly, Yan Luofei, Madison Berman, and Daniella Meza Chavez.  Katharina Voehler also produced a case study of Brookline's program.
Community-Choice-report-final-version (2)
CCA_Brookline_Katharina_Vöhlerrr Community-Choice-report-final-version (2)
For the Boston Public Health Department, Hanaan Yazdi compared the toxicity of products for straightening hair, using the P2OASYS tool for comparing the hazards of constituent materials (https://p2oasys.turi.org/)
Yazdi_HairProducts_FinalReport
Hair Products Data Table
In support of the Executive Office of Energy and Environmental Affairs (EEA), Hunter Lambert investigated what schools and other state governments are doing to promote environmental literacy.
Also in collaboration with EEA, Samantha Morton researched efforts to promote the retention of trees in development.
Lastly for EEA, Luofei Yan evaluated efforts to assist low-income populations in purchasing or using electric vehicles.
Michael Silano, Julia Masterman, and Ruizhe Guo took different sections of a unique dataset of water quality measurements compiled over decades by former Massachusetts DEP water program developer Warren Kimball, developing different approaches to discerning trends in the information.
Spring 2017 Projects
LEAD
For the Boston Public Health Commission, students assessed the current state of lead poisoning prevention in the city of Boston. Students proposed a communication plan to help further promote public awareness of how individuals in Boston can lower their risk for lead exposure. As a result of this project, a comprehensive Lead Fact Sheet was created for local distribution.
Lead Fact Sheet Report: Communicating Lead Poisoning Prevention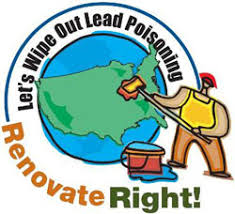 http://environmentinview.blogspot.com
TOXICS AND MEDICAL PROVIDERS
For the Boston Public Health Commission, students wrote a draft survey to assess whether medical providers investigate concerning hazardous chemicals in the home or working environment, when patients present with symptoms that could be caused by toxic exposures. The students sent their draft survey to relevant experts to receive recommendations for revisions. The revised survey is below, and a plan for using it to further the development of awareness of what symptoms should be considered indicators of the need for an investigation of the cause of symptoms.  Future work may focus on how to conduct investigations to determine the source of exposures. 
Clinician Understanding Report and Survey Attachments: Clinician Recommendations and Revisions
TOXICS IN BLACK WOMEN'S HAIR PRODUCTS
For the Boston Public Health Commission students were tasked with analyzing the information on the toxicity of hair products for women of color and researching the availability of safer, alternative products. In order to discover safer alternatives, students researched the chemicals in hair products to find the most problematic ingredients, and compared these chemicals to the products on the market in over the counter hair relaxers and straighteners. This research was used to create a matrix of information on the risks associated with the toxic chemicals found in these products, and lists available alternatives. Because there are a limited number of available alternatives, the students are looking forward to further research and created a sample query letter to help consumers reach out to companies themselves about the toxicity of ingredients in products.
Summary Report Query Letter BPHC Matrix
ENVIRONMENTAL JUSTICE
Taking the Sample Municipal Environmental Justice Ordinance that was created during the Fall 2016 semester, students investigated ways to improve the ordinance. Students contacted Environmental Justice leaders, professionals and educators to gather recommendations for improving the EJ ordinance. As a result of discussions with experts, students recommend emphasizing community economic development and affirmative efforts to engage affected citizens, and including a small fee in the development permit application process to fund community monitoring that supports cumulative impact assessment.
SOLAR AT WASTE SITES
Students researched the feasibility of community solar projects at waste sites in Massachusetts and identified potential high-priority sites based on Environmental Justice criteria. Case studies were done on four waste sites to investigate the site cleanup progress, history, and suitability for solar. Students sought to identify a potentially responsible party and groups that may be interested in the development of such a project at each waste site. The research was compiled in the report below.
WASTEWATER AND WATER QUALITY
Students used Enforcement and Compliance History Online (ECHO) and EPA's Discharge Monitoring Reports (DMR) to find indications of pollutant discharges above permitted limits.  This data was then cross-referenced with Environmental Justice indicators (ex. minority, income, English isolation) to observe where possible violations were occurring in EJ communities.  This data was both graphed and mapped, using GIS, to suggest areas for applying the regulatory process of assessing total maximum daily loads (TMDLs).
Wastewater Discharge and Impaired Waters
Fall 2016
ENVIRONMENTAL JUSTICE
For the Civil Rights Division of the New England Region of the US Environmental Protection Agency, students wrote an example of a municipal EJ policy to serve in the development of a model policy. The sample policy includes requirements for transparency, active efforts to inform and engage the public, and the implementation of an "Environmental Justice Community Impact Assessment" triggered by disproportionate impact.  The impact assessment also includes strong provisions for good faith examinations of alternatives.  The policy, a work in progress, is below.  Please send comments or suggestions to rreibste@bu.edu.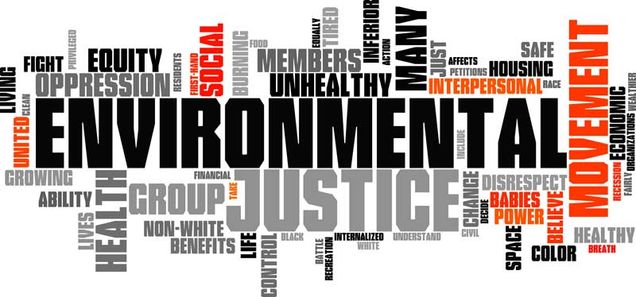 http://cedamichigan.org
SOLAR CANOPY
At the request of the Massachusetts Department of Energy Resources' Leading by Example (Lbe) program, students were tasked with collecting and analyzing information on the practical aspects of installing solar canopies. Solar canopies are ground-mounted solar panels placed above parking lots or other non-building locations. Student researchers gathered data from numerous solar canopy vendors and sellers throughout the region, specifically regarding the design/structure, construction costs and operations of solar canopy installation, in order to garner a better understanding of the advantages and setbacks associated with establishing canopies. The goal of this project was to provide the Department of Energy Resources with a set of practical recommendations based on the students' evaluation of the data, as Lbe prepares to launch its' Solar Incentive Program.
Lbe Solar Canopy Survey Assessment Report
WASTEWATER DISCHARGE
Students used Enforcement and Compliance History Online (ECHO) and the EPA's Discharge Monitoring Report (DMR) to identify facilities that were non-compliant and whose discharging pollutants could be contributing to the impairment of their respective water-bodies.  This data was both graphed and mapped, using GIS, to analyze these trends, isolating cases of noncompliance and areas for TMDL remediation.  The students also took note of discrepancies between data sets and usability of the programs to provide suggestions/improvements to EPA.  Moving forward, we are looking forward to more in-depth analysis into the already identified water-bodies and new ones.
Other Fall 2016 Projects
LEAF BLOWERS
Also for the Leading by Example program, students gathered information on replacing gas-powered leaf blowers and lawn care equipment with new electrical versions, which are quieter and which do not have air-polluting emissions.  The information, sufficient for the writing of specifications in purchase contracts, was also provided to the state's purchasing office, which will query existing vendors on whether they can supply such equipment.  That office informed the students that the information provided was sufficient for the process to be begun.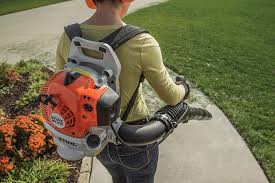 stihlusa.com
WASTE SITE VULNERABILITY TO CLIMATE CHANGE
At the request of the Bureau of Waste Site Cleanups of the Massachusetts Department of Environmental Protection (MassDEP), students examined information about existing waste sites where clean up has not been completed, and information about areas where increased storm frequency and intensity is likely to cause flooding, to identify waste sites where action should be taken to prevent the dispersal of contaminants.  This was a continuation of a project begun in Spring, 2016, that demonstrated the value of using GoogleEarth for this task.  In this semester, students used a GIS system, which DEP uses, and narrowed the analysis to sites where particular operations are in progress that require continued power to operate.  DEP asked if it would be possible to present the results to the Licensed Site Professionals Association, as it would be of value for all cleanup professionals to see it.
---