Faculty Fellow Presents Pardee Center Task Force Report at Brookings Institution
Pardee Center Faculty Fellow Kevin P. Gallagher was a presenter at a special discussion about the Pardee Center Task Force Report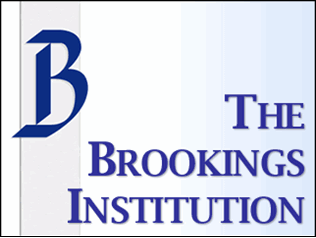 Regulating Global Capital Flows for Long-Run Development hosted by the Brookings Institution in Washington, D.C. on April 19.
Prof. Gallagher was on a panel with his Pardee Center Task Force co-chairs Stephany Griffith-Jones and Jose Antonio Ocampo of the Initiative for Policy Dialogue (IPD) at Columbia University. The discussion was moderated by Kemal Dervis, Brookings Institution Vice President and Director of the Global Economy and Development program.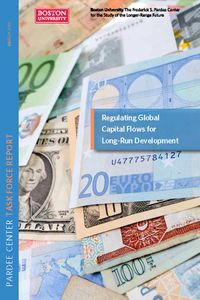 The discussion focused on the contents of the report published in March, which explores how capital controls can be useful for developing countries attempting to prevent and mitigate financial crises.
Prof. Gallagher also took part recently in a special discussion of the Task Force Report with the Executive Board of the International Monetary Fund. The report was launched at a Pardee Seminar on March 8.
The report is part of the Pardee Center's Global Economic Governance Initiative led by Prof. Gallagher. In addition to the Pardee Center and IPD, the Task Force was also co-sponsored by the Global Development and Environment Institute at Tufts University.
The report is available for download from the publications section of this web site.