Afterschool
About
Afterschool is one of the CSC's longest running programs, and was originally called the Youth Tutoring Program. Afterschool offers Boston University students the opportunity to provide homework help, tutoring, SAT/College-Prep, and creative activities to youth ages K-12 in the Greater Boston Area through a variety of public schools and community centers. The program allows volunteers to serve as mentors as they work to understand the multifaceted issues faced by youth in Boston.
Mission
The goal of Afterschool is to provide youth without sufficient educational resources the opportunity to succeed, both in and out of the classroom. Through biweekly educational meetings, we hope to understand how institutions like racism, classism, food insecurity, homophobia, sexism, trauma, and income inequality contribute to the education gap for the students we work with.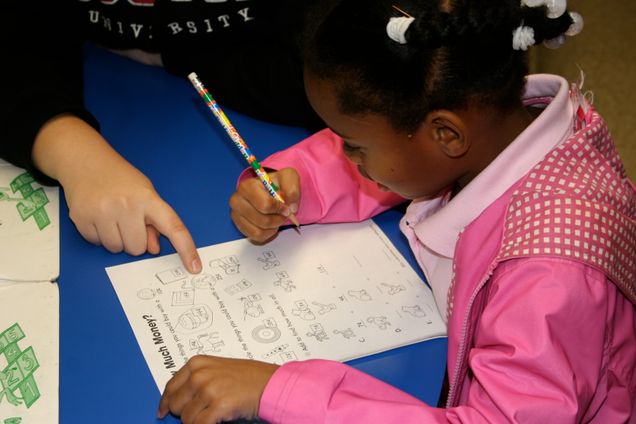 Time Commitment
The time commitment is 3-4 hours per week. Volunteers are assigned to a community partner and work with a group of other BU students for an entire semester. Some of Afterschool's community partners include Fenway High School, All Dorchester Sports League, Oak Square YMCA, and Charlesview Community Center.
Program Managers
For more information about Afterschool, contact Program Managers DJ Rock and Eric Betancourt at after@bu.edu.
Application below!