Tagged: Linda Doerrer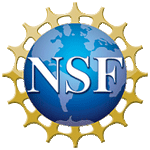 The National Science Foundation's Research Experience for Undergraduates Program supports active research participation by undergraduate students in any of the areas of research funded by the National Science Foundation. For the second time, BU Chemistry has received one of these coveted site awards. Focused on the theme "Fundamental Research in Chemistry Addressing Problems in Biology," the 3-year program (2012-2015) is led by Professors John Snyder (Principal Investigator) and Linda Doerrer (Co-PI).
More
Professor Linda Doerrer and her research group have received a 4-year, $710,000 grant from the Office of Basic Energy Sciences in the Department of Energy to investigate a new potential water oxidation system.
Entitled "Development of Earth-Abundant Transition Metal Catalysts for Water Oxidation," the study will focus on the separation of water into its elements and their recombination to release energy. Using their extensive experience with late first row transition metals (earth abundant) and fluorinated, oxygen donor ligands, the Doerrer Group will prepare new compounds and develop systems leading to a water oxidation catalyst.
The central idea of the research is to incorporate the proven oxidative robustness of fluorinated organic groups into transition metal compounds that will catalyze the oxidation of water to O2. Successful completion of this project will result in one or more new catalysts made with earth abundant materials for oxygen evolution. These compounds will also provide scientists with increased detailed understanding of the fundamental process of water oxidation and how it can be harnessed for environmentally sustainable energy use.