Three BUSSW Students Awarded Harvard Rappaport Fellowship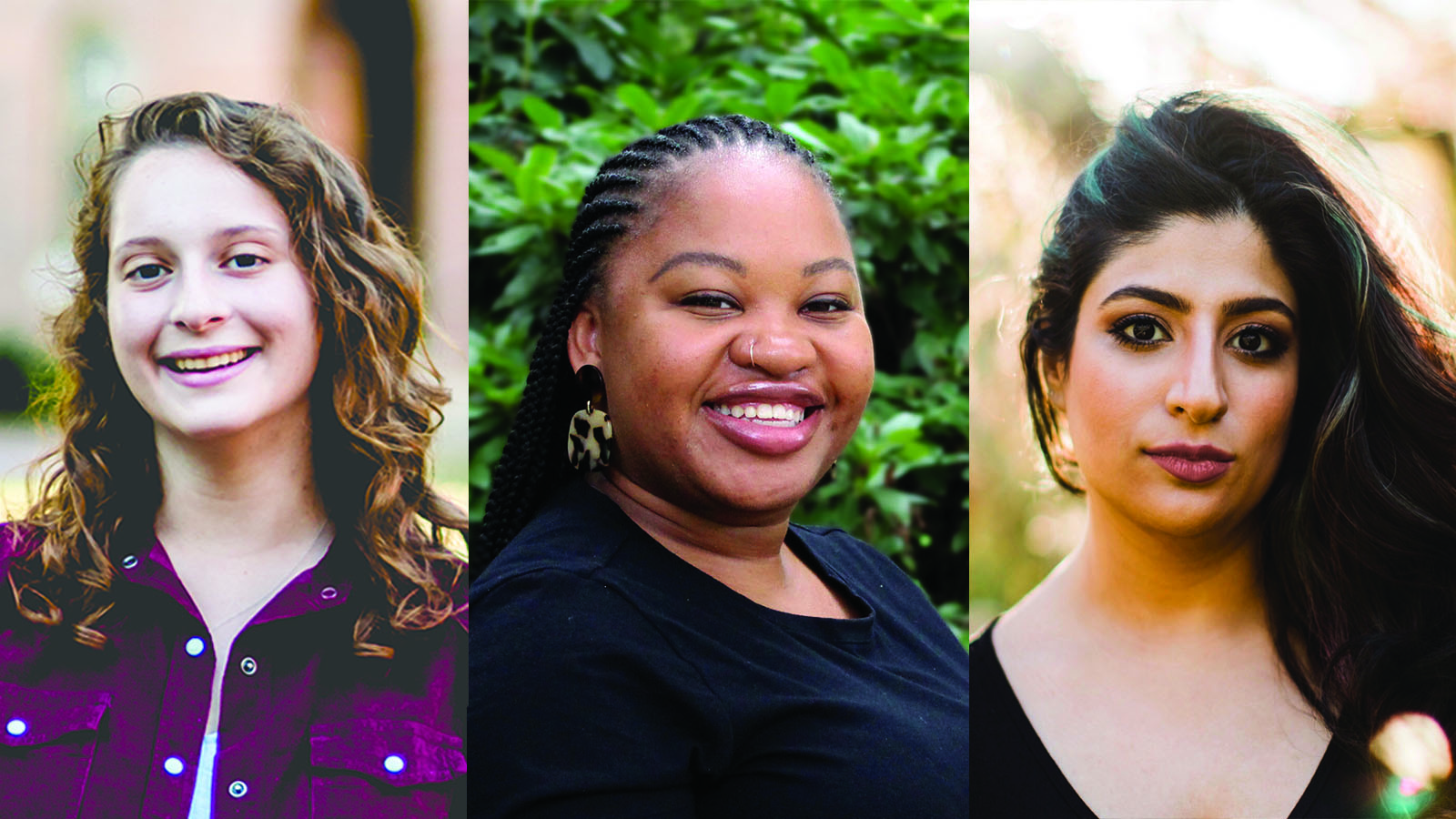 BUSSW students Florence Glynn, Greer Hamilton and Noor Toraif will each lead Boston-based civil service projects as part of the Rappaport Institute's 2020 Public Policy Fellowship.
Three students from Boston University School of Social Work have been selected for the competitive Public Policy Summer Fellowship at the Harvard Kennedy School's Rappaport Institute for Greater Boston: doctoral students Greer Hamilton and Noor Toraif, and master's student Florence Glynn.
A core program of the Rappaport Institute, the fellowship's website states that its aim is "to improve the governance of Greater Boston by promoting emerging leaders, stimulating informed discussion, and producing new ideas." During the course of the 10-week program, Glynn, Hamilton and Toraif will each work with a key public sector agency to carry out an independent civic service project that addresses a critical need in local governance and policy.
Hamilton, a doctoral student entering her second year this fall, will work with MassDevelopment's Transformative Development Initiative (TDI), a community engagement initiative designed to promote economic development in Massachusetts' "gateway cities." Hamilton will lead independent research on increasing diverse representation and how, if at all, the initiative has affected diversity among its partners. Additionally, Hamilton will work with MassHousing to develop an equity framework and tool for the forthcoming Neighborhood Stabilization Hub. Hamilton will also work in collaboration with TDI staff and program interns to support TDI's ongoing projects, and will learn to develop and execute new grant-funded programs.
Toraif, a doctoral student and research fellow at BUSSW's Center for Innovation in Social Work & Health (CISWH), will complete a joint placement with two agencies: the Youth Advocacy Division (YAD) of the Committee for Public Counsel Services and the Office of the Child Advocate. At YAD, Toraif will develop an adolescent development training curriculum for public defenders, including modules on Positive Youth Development, trauma and toxic stress, and racial sensitivity. At the Office of the Child Advocate, she will use the same trauma-responsive frameworks to develop toolkits for various child-serving settings and to develop a website with resources on child well-being for parents and child-serving professionals. Toraif will also interview child welfare professionals and policy makers to investigate the impact of the COVID-19 crisis on emergency responsiveness for youth mental health and trauma.
Glynn is a dual degree student pursuing a Master's of Social Work and a Master's of Theological Studies. She will work with the Boston Mayor's Office for Immigrant Advancement (MOIA) to help develop a new program for emerging immigrant leaders that teaches about Boston's city governance and services and supports civic engagement in immigrant populations. Glynn says the project directly aligns with her personal and professional strengths and values, and that she is excited to work with the MOIA team "towards a vision of civic engagement that recognizes the power of equity, inclusion, and diversity."
Each fellow's public service placement is supported with a $7,000 stipend.
In addition to their independent agency projects, fellows will also attend weekly seminars with leading scholars and meet regularly with the other fellows in the Rappaport summer program and in Boston College's Rappaport Center for Law and Public Policy's law fellowship.
To see the full list of current public policy fellows and projects, please visit the Rappaport Institute's Current Fellows webpage.