Cape Cod MSW Program Launches New Workshop for Field and Career Education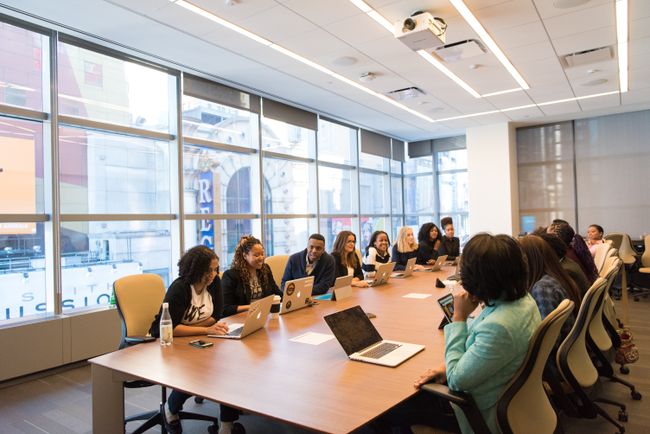 BUSSW's Cape Cod MSW Program co-hosted an innovative day-long workshop recently with Cape Cod Community College to prepare students for the field by focusing on topical areas of interest not typically part of the course curriculum.
The community effort included presenters from local organizations, who volunteered their time, and was open to associate, bachelor, and master's level students, Cape Cod Community College staff, and paraprofessional and masters level clinicians from local agencies.  There were more than 70 participants.
Cape Cod Program Director Deb Berglin stated, "BUSSW prides itself on grassroots organization and community involvement. This was a true grassroots effort to utilize the expertise of the Cape Cod community to educate our students about issues of importance to this area.  We chose topics that are not typically taught in traditional social work programs, but were of interest to our students and important for creating well-rounded social workers.
Topics included:
The Ins and Outs of DCF, Jason Parrent, MEd, Department and Children and Families
Introduction to Working with Elders. Maryanne Ryan, LCSW, Orleans Senior Center
Eating Disorders in Adults and Adolescents: Introduction to Diagnosis, Assessment and Treatment, Kimberly Wick, LMHC, Walden Behavioral Health
Introduction to Developmental Disabilities, Sara Jackson, LICSW, Riverview School
Introduction to Psychological Testing, Gary Simpson, PhD, Falmouth Public Schools
Just Ask Us and We Will Tell: An Introduction to Working with LGBTQ Clients, Deb Shell, LICSW, BUSSW and Rikki Bates, Transgender Advocate
Introduction to Brazilian Culture, Raffaella Almeida, LCSW, Gosnold School-Based Programs
Emotional Detox: Cleansing Anxiety with Yoga and Mindfulness , Sherianna Boyle, MEd, CAGS, Adjunct Faculty, Cape Cod Community College