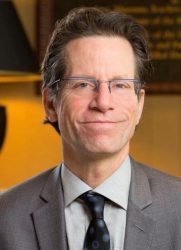 Professor of Sociology and Associate Provost for Graduate Affairs
Daniel Lee Kleinman is Associate Provost for Graduate Affairs and Professor of Sociology. Before coming to BU in January of 2017, Kleinman spent 17 years on the faculty at the University of Wisconsin—Madison.
Broadly speaking, Kleinman's scholarly research explores the politics of science. Some of this work focuses on politics in the colloquial sense—that is, he is interested in science policy. In other research, the word "politics" highlights Kleinman's interest in the social organization of power and its institutionalization as factors that affect how knowledge is developed. The arc of Kleinman's scholarship across the nearly 25 years fits into two broad categories: the sociology of the knowledge economy and academia and the sociology of democracy and expertise.