Test Kitchen: Lentil Meatballs
Jay Patruno, Junior Dietetics Student, SAR '18
Let me start off by saying I LOVE meatballs. These lentil meatballs are super versatile.  Just pair these with any sauce (lemon pesto, creamy mushroom, or a classic tomato basil red sauce) and you've got yourself one crowd pleasing meal (or snack!). If you're not in the mood for spaghetti and meatballs, consider stuffing these into a pita with hummus, cucumbers, and tomatoes.
Aside from being super versatile, these lentil meatballs are packed with nutrition. They're high in fiber and plant-based protein. Enjoy!
Sargent Choice Lentil Meatballs
(Recipe modified from the Sprouted Kitchen)
Yield: 4 servings (~16 small meatballs)
Ingredients: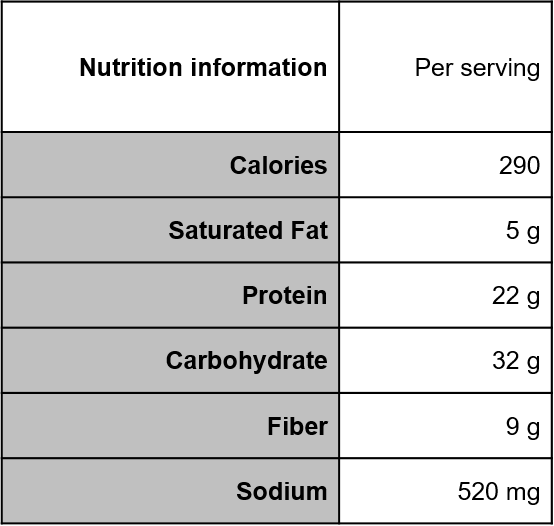 2 cups cooked lentils
2 eggs, lightly beaten
¾ cup Ricotta
¼ cup freshly grated Parmesan cheese
½ teaspoon Fennel Seed, crushed
2 tablespoon fresh parsley, finely chopped
½ teaspoon dried thyme
½ teaspoon Kosher salt
½ teaspoon pepper
2/3 cup whole wheat Panko bread crumbs

Directions:
Preheat the oven to 400°F.
In a food processor, pulverize the lentils into mush. Put them in a large mixing bowl.
Add the beaten eggs, ricotta, Parmesan, garlic, fennel seed, parsley, thyme, salt and pepper and stir to mix well. Stir in the breadcrumbs and let the mixture sit for 20 minutes.
Check the lentil mix by rolling a 1" round ball between your palms; it should hold together fairly well. If it seems pretty wet and is falling apart, stir in another tablespoon or two of breadcrumbs until the mixture stays together when rolled into a ball.
Line a baking sheet with parchment paper. Roll the mixture into balls and line them up on a baking sheet (they don't need a lot of space between, they won't spread).
Bake on the middle rack for 15-20 minutes until the tops are golden brown, gently turning them over halfway through baking.