Virtual Grad Student Open House for BU Physics
Wednesday, March 30, 2022, from 9:30 – 11 am ET
The Virtual Open House provides invited applicants, who could not attend the in-person Graduate Open House, with a chance to connect with our physics community! This event provides a unique opportunity to meet with our students, faculty, and staff to learn more about our program and help attendees decide if BU Physics is the best choice for them. Any inquiries along these lines may be directed to Prof. Chris Grant, chair of the admissions committee. Please check your email for an invitation to the event.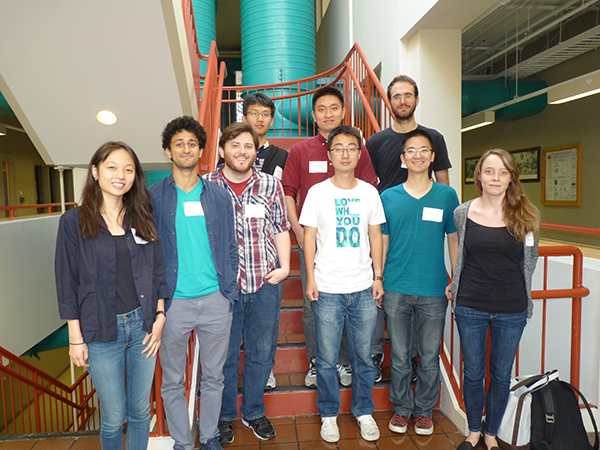 Virtual Open House Schedule:
Wednesday, March 30
9:30 am – 10:00 am: Program overview with faculty members and staff
10:05 am – 11:00 am: Moderated student-to-prospective student panel discussion
Wednesday, March 30 – Friday, April 1
Request 1-on-1 meetings or join some group meetings. Mark your interest using the link found in the Open House email.
Slides from the in-person Graduate Open House on Thursday, March 24 – Saturday, March 26
Thank you for joining us!
If you have any questions, please contact Vikram Chowdary, Graduate Program Administrator, for BU Physics.

Campus map

Grad program brochure