Matriculation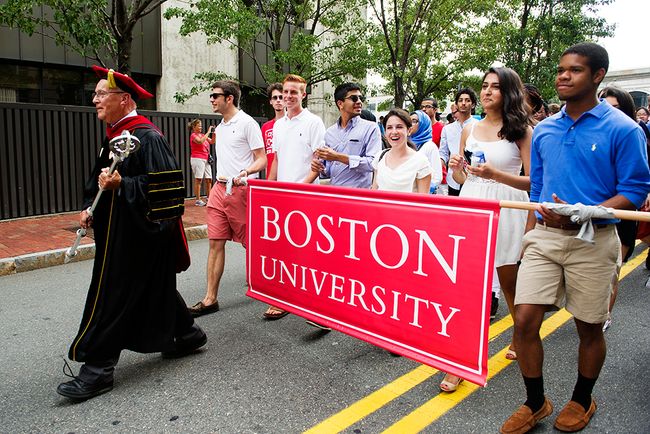 Matriculation is an event that takes place every new school year, officially welcoming first-year students to Boston University.
Matriculation is usually the Sunday of Move-In Weekend and takes place at Agganis Arena (925 Commonwealth Avenue). Students will hear from the University President, faculty, alumni and student speakers. It is the only time the entire class of new students will be in the same place at the same time until their Commencement.
Parents and family members are welcome to attend the ceremony as well. They have their own section in the arena's stands.
The Matriculation Ceremony will be preceded by the Matriculation Walk, in which students sport BU colors and gear as they celebrate entering the Boston University community. Students will begin the walk at their respective residence halls.
For more information please email dos@bu.edu or call 617-353-4126.