Family & Friends Weekend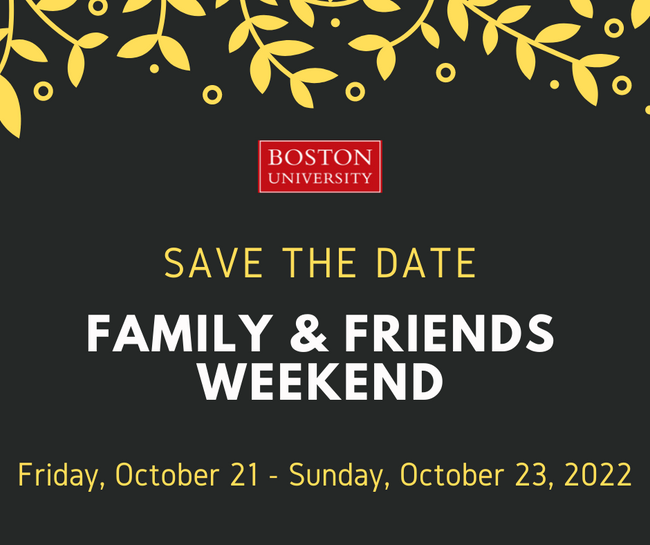 Please save the date for Family Weekend 2022 which will be held on Friday, October 21 – Sunday, October 23, 2022. Please note that this is the same weekend as the Head of the Charles Regatta. For your planning purposes, know that events typically begin on Friday afternoon and run through Sunday morning. We want to make sure you have adequate time to travel to Boston.
Parent and Family Programs runs the University's Family and Friends Weekend, a chance for the community to gather and show off the best BU has to offer. To find out more about our programming during that weekend, please visit the weekend's official website.
Our hotel room blocks for Family & Friends Weekend 2022 are now available here.