Participate in a Study
We have two studies that are ongoing and you don't have to leave your house.  We may be looking for you! One study is on Parkinson's disease and the other is open to healthy adults of any age (18+).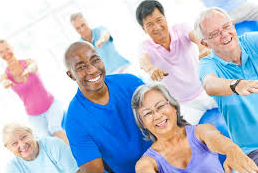 (1)  PD depression
We are currently recruiting adults who have been diagnosed with:
Do you meet study qualifications?
If so, you can make an important contribution to your community by helping us understand this disorder. Leave us a message at 617-353-6476 or email us at vcognition@gmail.com and we will contact you to take a short telephone health questionnaire with one of our researchers to see if you qualify.  The study is done online, so you could be anywhere!
 

Telehealth Treatment for Depression in Parkinson's Disease.  Research study investigating the effect of telehealth treatment for depression in individuals with Parkinson's disease. The treatment (cognitive-behavioral therapy) may reduce depression and increase quality of life. Participants will receive treatment at no cost in the comfort of their own home, over secure videoconference. Participants must have a diagnosis of Parkinson's

 

disease and be currently experiencing depression.

 
 Contact the Vision and Cognition group at 617-353-6476 or vcognition@gmail.com
(2) Healthy adults
We are seeking healthy adults, 18+ years old, whose first language is Spanish or Korean, to help test two new internet applications that measure memory and thinking. Only one visit over Zoom is required, where you will undergo testing of your memory and thinking. Reimbursement for your time will include a $5 gift card for coffee and raffle tickets for a grand prize drawing for 1 $100 online gift card and 2 $50 gift cards at the conclusion of data collection. If interested, please contact Joshua Fox-Fuller at jtfuller@bu.edu for more information.  All information is kept completely confidential.
We will announce more new studies soon!
What to expect in our studies
The way that we learn about normal aging and about Parkinson's disease, Alzheimer's disease, and other disorders is from participation by people like you. By contributing your time as a research participant, you further scientific knowledge that can help lead to improvements in the lives of people who struggle with these disorders.
Participation in our research does not involve taking medications or other substances. None of our studies are designed to be painful or uncomfortable. In fact, many people who participate find the experience to be interesting and educational. We offer a stipend and free parking for participation in many of our studies. Studies are primarily conducted at our Boston, Massachusetts, location, though some aspects of our studies may be done in the home or online. Right now, we have no in-lab studies.
If you believe you suffer from one of these disorders
Please note that the Vision & Cognition Laboratory studies people's abilities only and does not diagnose disorders. We do not diagnose or treat Alzheimer's disease, Parkinson's disease, or any other neurological disorder or condition, though we are conducting research on interventions. Our purpose is to learn more about how neurological disorders and conditions affect people's functioning, and how we can improve people's functioning.
Visit our resources  page for links dealing with the diagnosis of, and living with, neurological disorders and conditions.
For more information on how you can help by participating in research, call us at 617-353-6476 or email us at vcognition@gmail.com