We are the students of GPN!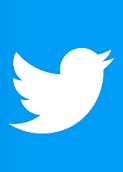 GPN is a University-wide Ph.D. degree-granting program in neuroscience that unites the graduate training faculty present on our two campuses, the Charles River Campus (CRC) and the Medical Campus (BUMC).
The research of our training faculty covers virtually all areas of neuroscience and GPN serves as the community nexus point for all neuroscience training missions at BU.
An essential feature of our training mission is a set of core courses that are taken by all GPN students which are aimed at developing a community of thinkers, who move through their training together, building relationships that cross inter-departmental and inter-campus barriers, and foster cross disciplinary collaborations.
As members of the unified program, neuroscience faculty serve as thesis research mentors and/or knowledge facilitators, and work together to help students bridge the gap between their knowledge base of individual disciplines as well as their understanding of computational and experimental models.
Every effort is expended to provide an individually tailored mentorship and educational program for each student that builds upon their unique strengths and interests, while also recognizing areas that need enrichment via faculty guidance and curriculum choice.
It is our belief that with a coherent Educational Program that embraces multiple complementary attitudes and approaches to scientific inquiry – breath as well as depth, multi-disciplinary as well as traditional discipline, basic as well as clinical science, and experimental approaches as well as theoretical (computational)–there is the greatest opportunity to create a young generation of researchers with sufficient expertise and flexibility to be able to come together and address some of the "big problems" in Neuroscience.
Contact us for more information!