Friday, November 5, 2021
9:00 a.m. – 4:30 p.m.
Boston University Hillel House – 213 Bay State Road, Boston, MA 02210


Agenda
9:00 a.m. – Breakfast Reception
9:30 a.m. – Welcome and Introductions: Dr. Elise Morgan, Maysarah K Sukkar Professor of Engineering Design and Innovation; Director, Center for Multiscale and Translational Mechanobiology, Boston University

9:45 a.m. – Keynote Speaker, Dr. David Mooney, Harvard University and the Wyss Institute
10:45 a.m. – Short Break
11:00 a.m. – Keynote Speaker, Dr. Daniel J. Tschumperlin, Mayo Clinic
12:00 p.m. – Lunch Break
12:45 p.m. – Rising Star Faculty Presentations (Part 1)
Dr. Hadi Nia, Boston University
Dr. Michelle Dawson, Brown University
Dr. Karl J. Lewis, Cornell University
2:00 p.m. – Short Break (Afternoon Snacks and Coffee)
2:45 p.m. – Rising Star Faculty Presentations (Part 2)
Dr. Hari Parameswaran, Northeastern University
Dr. Francesca Seta, Boston University
Dr. Kimberly Stroka, University of Maryland, College Park
3:45 p.m. – CMTM Postdoctoral Fellow Presentation, Marina Uroz Marimon, Boston University
3:55 p.m. – Lightening Talks
Josh Javor, Ph.D., Bishop Lab, Boston University
Dev Mehrotra, Ph.D. Candidate, Albro Lab, Boston University
Yifan Peng, Ph.D. Candidate, Albro Lab, Boston University
Yuqing Deng, Ph.D. Candidate, Suki Lab, Boston University
Q & A
4:25 p.m. – Closing Remarks, Dr. Elise Morgan
Keynote Speakers
Dr. David Mooney, Wyss Institute, Harvard University
Mechanotransduction to mechanoregeneration and medical devices
David Mooney, Ph.D., is the Pinkas Family Professor of Bioengineering in the Harvard School of Engineering and Applied Sciences, and a Core Faculty Member of the Wyss Institute. His laboratory designs biomaterials to promote regeneration and immunotherapy. He is a member of the National Academy of Engineering, the National Academy of Medicine, and the National Academy of Inventors.  His inventions have been licensed by over 15 companies, leading to commercialized products.  He has founded companies, and is active on industrial scientific advisory boards.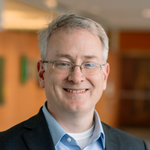 Dr. Daniel J. Tschumperlin,  Tissue Repair and Mechanobiology Laboratory, Mayo Clinic
Targeting mechanobiological feedback in fibrosis
Daniel Tschumperlin, Ph.D., is a Professor and vice chair in the Department of Physiology and Biomedical Engineering at Mayo Clinic in Rochester, Minnesota, with a joint appointment in the Division of Pulmonary and Critical Care Medicine. Dr. Tschumperlin earned his B.S. in Mechanical Engineering at Rice University and his M.S. and Ph.D. in Bioengineering at University of Pennsylvania. Prior to joining the Mayo Clinic Dr. Tschumperlin was a postdoctoral fellow and then faculty member at the Harvard School of Public Health. Dr. Tschumperlin's research focuses on the respiratory system and how the structure, function and mechanics of the lung are regulated in health and disease. His research is funded by the National Institutes of Health, the US Department of Defense, as well as industry and institutional grants. He serves on the scientific advisory board for Science Translational Medicine and on the editorial board of American Journal of Physiology: Lung Cellular and Molecular Physiology. He recently served as chair of the NIH Lung Injury, Repair and Remodeling Study Section, and is co-chair of the upcoming Gordon Research Conference on Lung Development, Injury and Repair.
Rising Star Faculty Presentations

Dr. Hadi T. Nia, Assistant Professor

Biomedical Engineering and Materials Science & Engineering
Boston University
Probing functioning lung at the cellular resolution in health and disease
Dr. Michelle R. Dawson, Assistant Professor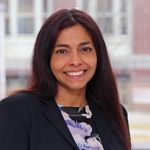 Molecular Biology, Cell Biology, and Biochemistry
Brown University
Metabolic Reprogramming Drives Physical Alterations in Invasive Cancer Cells
Dr. Karl J. Lewis, Assistant Professor
Meinig School of Biomedical Engineering
Cornell University
Investigation of cholinergic signaling in acute bone mechanotransduction mechanisms
Dr. Hari Parameswaran, Assistant Professor

Department of Bioengineering
Northeastern University
Smooth muscle cells sense and respond to contractile stimuli as a collective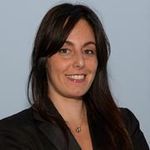 Dr. Francesca Seta, Assistant Professor of Medicine
Boston University School of Medicine
Bcl11b: A newly identified regulator of vascular function
Dr. Kimberly Stroka, Associate Professor

Fiscell Department of Bioengineering
University of Maryland, College Park
Form, Function, and Mechanics of Cell-Cell Junctions in the Vascular Endothelium
CMTM Postdoctoral Fellow Presentation – Dr. Marina Uroz, Boston University
Melanoma vessel co-option in brain metastasis
Lightening Talks by Ph.D. Students and Recent Graduates

All members members of the scientific and academic communities are welcome to join us for this free event.
The symposium will be held on campus following all university Covid-19 restrictions and guidelines, and will concurrently be broadcast as a webinar for those unable to attend in-person.  Participants will receive a link to the teleconference upon registration for the event.
Individually-packaged breakfast, lunch, and snacks will be provided with single-use condiments and utensils in accordance with the contact-free catering offered at Boston University.  Participants may chose to eat inside the event space or in any of the nearby outdoor locations on campus.
Please contact us if you have any questions or require reasonable accommodations for the event.