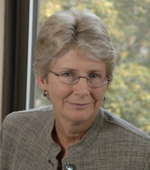 Professor Emerita of History
Early modern Europe, French history, Renaissance, and Reformation
Barbara B. Diefendorf has taught European history at Boston University since 1980. She is the author of Paris City Councillors in the Sixteenth Century: The Politics of Patrimony (1983); Beneath the Cross: Catholics and Huguenots in Sixteenth-Century Paris (1991, awarded the New England Historical Association and National Huguenot Association Book Prizes in 1992); From Penitence to Charity: Pious Women and the Catholic Reformation in Paris (2004, awarded the J. Russell Major Prize by the American Historical Association in 2005); and The Saint Bartholomew's Day Massacre: A Brief History with Documents (2009); along with numerous journal articles and book chapters.
Diefendorf has held fellowships from the National Endowment for the Humanities, the Guggenheim Foundation, the Institute for Advanced Study in Princeton, the American Council of Learned Societies, and the Camargo Foundation. She has taught as a visiting professor at the Université de Paris-Sorbonne (Paris IV), the École des Hautes Études en Sciences Sociales in Paris, the Folger Shakespeare Library in Washington, D.C., and the Harvard Divinity School. In 2006 she delivered the University Lecture at Boston University.
She is currently working on a book about the impact of the French Wars of Religion on local communities and a series of essays on the culture of the Catholic Reformation in France.