Critical University Studies –
The Legacies of Slavery and Settler Colonialism
On March 17-18, 2022, the History Department, in conjunction with the African American Studies Program, hosted a symposium discussing the legacies of slavery and colonialism that persist within American universities. Several BU groups and individuals made this conference possible, especially through the generous funding of the "Emerging Scholars" program and the "Great Topics" program, two initiatives of BU's Diversity and Inclusion office. Presentations included keynote speaker Craig Wilder (MIT Professor), three panels of junior scholars, and two roundtables of senior scholars.
---
BoCa LonGa 2022
In March, the BU History Hepartment hosted the third annual BoCa LonGa US history workshop. A collaboration among six universities around the United States and across the Atlantic, BoCa LonGa assembles scholars of US history from Boston (BO), California (CA), London (LON), and Georgia (GA) to share new scholarship in progress and develop intellectual collaboration across field and geographic boundaries.
 Gathering in person for the first time in several years, the conference featured in depth workshops focused on a pre-circulated chapter or article draft (for example, BU Professor Paula Austin presented a chapter from her current book project on policing, civil rights, and police reform) and traditional conference panels (Professor Andy Robichaud and grad student Charley Binkow joined those).  The meeting also introduced a new kind of session: "Meet the Projects," each of which gave five doctoral students from five different universities the chance to introduce—and receive feedback—on their doctoral dissertations.  Doctoral candidates Jeanna Kinnebrew–"Sexuality, Philanthropy, and Social Control in Boston, 1928-1972"- and Henry Tonks—"Don't Stop Thinking About Tomorrow: Remaking American Liberalism in an Age of Crisis, 1972-1992"– represented BU in those sessions.
 The fourth conference is scheduled for Spring 2023 at Stanford University in California.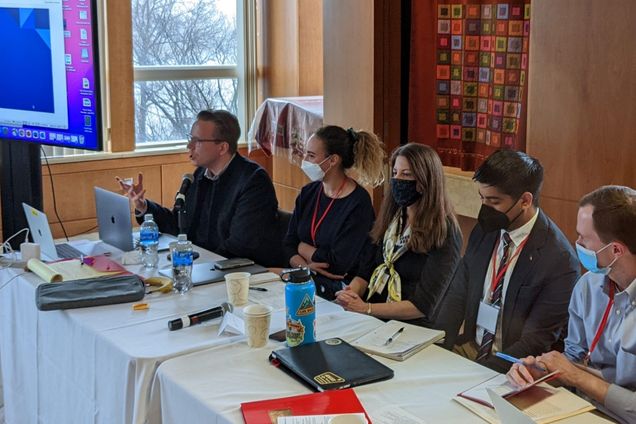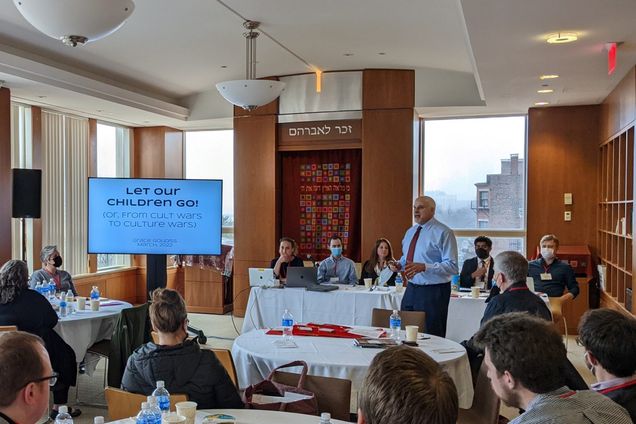 ---
UHA Conference
On Saturday April 2nd, the Undergraduate History Association hosted their Annual Conference: Disruption and Destruction. Four members of the organisation were selected to conduct research and present their findings to an audience of history students and professors. Inspired by the theme "Disruption and Destruction," participants proposed, researched and wrote their own papers with the help of mentors from UHA. This year's papers were titled "A Study on America's History of Immigrant Intolerance" by Camryn Millet, "More Than Collateral Damage: A Crossnational Comparison of Cultural Genocide in Nazi Germany, Mao's China, and the Islamic State" by Emanne Khan, "The Grim Fantasies of Ethnic Conquest: Generalplan Ost" by Baron Schafer, and "Magic and Witchcraft in Medieval and Early Modern Europe: An Eccentric Disturbance and A Modern Misunderstanding" by Demian Choi.
---
2022 APHI Graduate Conference 2022
On April 8th and 9th, graduate historians from across the country gathered at Boston University for the long-awaited 12th APHI Graduate Student Conference: Making the American City. Participants were treated to good food, lively discussion, and the latest from our presenters, including BU's own Madeline Webster and Charley Binkow. Day one was masterfully concluded with a keynote speech by Robert O. Self on the Hydrocarbon Middle Class and a reception hosted by the BU Initiative on Cities
The organizers wish to thank all the presenters, commentators, moderators, the student organizing committee, and the staff members who made this possible. Special thanks to Cady Steinberg and Molly German in the BU History Department for their invaluable assistance.