Student Groups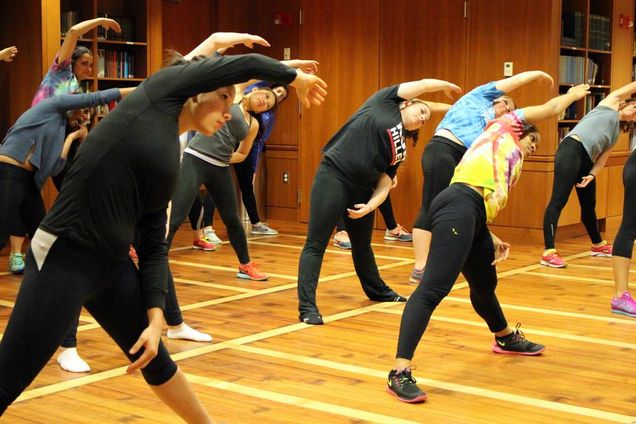 BU Hillel is proud to support the thousands of Jewish at Boston University.
Have an idea, program, or series you want support for? esobel@bu.edu 
Check out active student programmers at Hillel!
Click the links to discover each group's facebook page or, if they have one, their website. All the listed groups have planned or co-sponsored a Hillel program within the past year.
Israel Groups
Boston University Students for Israel (BUSI)

Social/Cultural/Professional Groups
Kol Echad A Cappella Group
JewQ (LGBTQ)
Jewish Medical Network
Challah for Hunger

Graduate Student Groups
Jewish Law Student Association
Maimonides Society (Medical)
Religious Groups
Boston University Reform Community (BARKK)
Conservative Community
Orthodox Minyan Group (OMG)
Check out Challah for Hunger!
In its third year, our 'Challah for Hunger' has transformed into a thriving community!
Student Conference Funding
BU Hillel is very invested in helping students develop personally and professional in terms of their Jewish identities. Part of that maturation is accomplished by attending regional and national workshops, conferences, seminars and retreats. For that reason, we are opening up applications for students to earn financial support to help attend these events. Please fill contact esobel@bu.edu, so that BU Hillel staff can evaluate your proposal. You will receive a response within one week of submission or earlier.
Note: Please submit these applications at least three weeks in advance of the event you are hoping to attend.
Host a Program at Hillel
If you have any questions or are interested in launching a program at Hillel that is not represented here, please contact Ethan Sobel at (617) 353-7662 or esobel@bu.edu.