A Day in the Life of BU's Engineering Product Innovation Center
Students, faculty, staff get a chance to design and build their own ideas at EPIC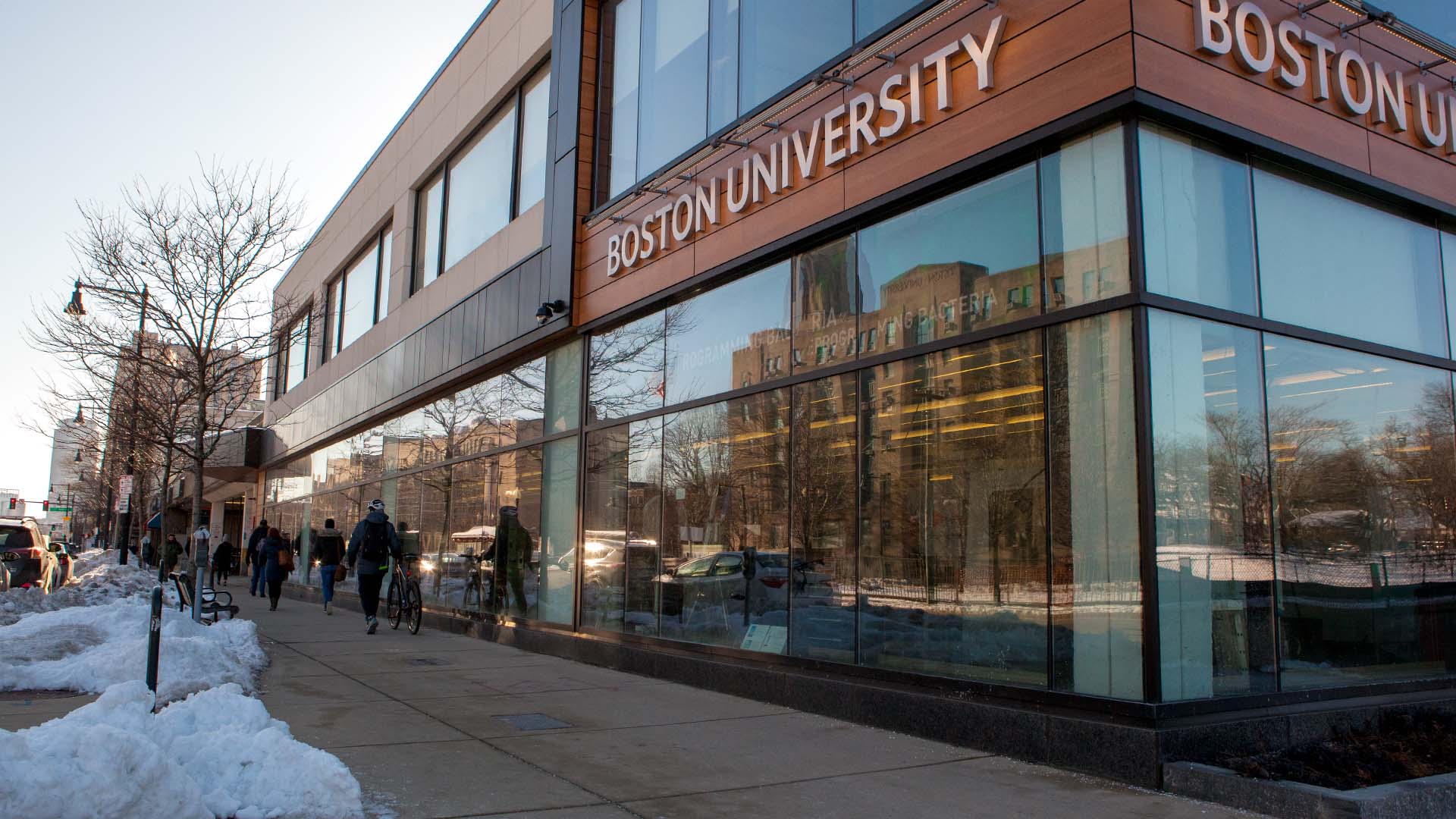 When it opened in January 2014, BU's Engineering Product Innovation Center—better known as EPIC—was hailed as an opportunity to not only transform BU's engineering programs, but to provide a hub for all members of the BU community, regardless of major, interested in product innovation.
Walk past the building's sleek glass exterior at 750 Comm Ave, and from morning to night you'll see students inside the 15,000-square-foot facility working with 3D printers, supply chain management software, robotics, laser printing, and a computer-aided design (CAD) studio to design and build their ideas. The cutting-edge facility, which draws approximately 600 undergrad and grad students each semester, offers training on most everything vital to product innovation, from design and prototyping to manufacturing and life-cycle management. It's a constant whir of activity, seven days a week, as you can see in our video.
Anyone interested in working at the center must first take an online safety test. After passing the test, you can use EPIC in several ways: enrolling in one of the center's many design and manufacturing classes, signing up to join one of the clubs that meet there regularly, or bringing in your own personal project (you have only to bring a sketch with you) and EPIC's versatile and helpful staff will help you build it.
In this video: Watch as students design and create their own ideas at BU's Engineering Product Innovation Center, using such tools as a lathe, a CNC mill 3D printers, and collaborative industrial robots.
For more information about EPIC, contact lab supervisor Joe Estano at jestano@bu.edu.
Videographer, Bill Politis can be reached at bpolitis@bu.edu.